New Jersey punks ooze charm as they expose pretentious slime.
Alternative punk band Pollyanna is showing a new side today with their latest single 'Pathetic'. Whereas previous tracks 'Slut' and 'Mars' were brash and in-your-face, 'Pathetic' takes a step back – trading in aggressive guitars for wistful acoustic melodies.
'Pathetic' is the latest from Pollyanna's forthcoming album 'Slime' which is set to be released on June 17th via I Surrender Records.
Vocalist Jill Beckett (she/they) shares: "Pathetic was written during a time of utter and complete weakness, feeling completely beaten down from the thought of loving someone who never wanted you and will never want you.
"I wrote this song about a person who I had only met two or three times and talked to for such a short period of time, but fell completely in love with the idea of them I had created in my head. I kept waiting and waiting because I was being led on and lied to, but truthfully I knew that this person would never come around.
"So I wrote a song about being in a never-ending cycle of loving the idea of someone who you don't even know and there is absolutely nothing you can do about it."
Pollyanna is a four-piece band comprised of lead vocalist and guitarist Jill Beckett, percussionist Daniel McCool, bassist Brandon Bolton, and guitarist Jack Rose. With sounds of power-pop, loud rock, bubble grunge, and punk influences, their name is directly derived from the dictionary definition, "to be unreasonably or illogically optimistic" – perfectly describing front-person Jill Beckett's 'stuck in 2017' incredibly optimistic attitude.  
After meeting in the first grade, Dan and Jill started the band at just 13 years old, eager to create and play music that would reach audiences beyond the confines of Jill's open garage doors. Brandon made them a trio in early 2019, bringing '90s femme punk influence to the group. At the start of 2021, Jack completed the band's lineup, adding his elemental stabby guitars and love for shoegaze and metal into the mix.  
After completing five tours around the east coast and the midwest, Pollyanna has won over a following in the New Jersey music scene along with cities in the tri-state and beyond. They plan on leaving a unique mark in the music industry.
Fans can expect more music soon, and look forward to seeing new songs live later this year as Pollyanna hits the road with Forever Came Calling.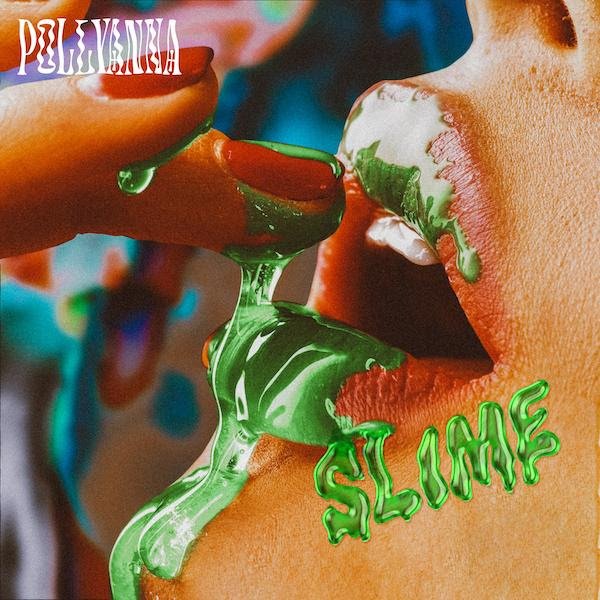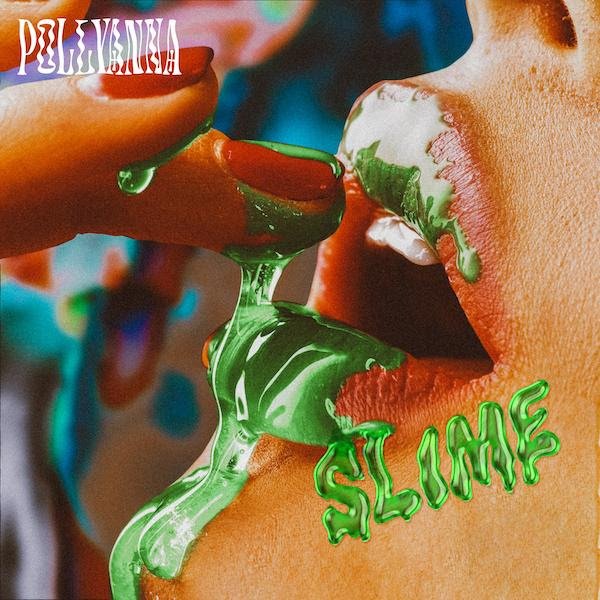 To pre-order/pre-save Slime, please visit: https://orcd.co/pollyannaslime.
Pollyanna Tour Dates

7/8 – Asbury Park, NJ @ House of Independents **Album Release Show**

9/8 – Odessa, TX @ Cactus House 9/9 – Austin, TX @ Empire Control Room

9/10 – Dallas, TX @ TBA 9/12 – Nashville, TN @ The End

9/14 – Charlotte, NC @ Skylark Social Club

9/15 – Richmond, VA @ Canal Club

9/16 – Philadelphia, PA @ The Grape Room 9/17 – Amityville, NY @ Amityville Music Hall

9/18 – Brooklyn, NY @ The Kingsland

9/19 – Cambridge, MA @ Upper Middle East

9/21 – Pittsburgh, PA @ Crafthouse

9/22 – Cleveland, OH @ Mahall's

9/23 – Detroit, MI @ Crofoot

9/24 – Chicago, IL @ Bottom Lounge

9/27 – Denver, CO @ Marquis

9/29 – Phoenix, AZ @ Valley Bar

9/30 – San Diego, CA @ Soda Bar

10/1 – Anaheim, CA @ Chain Reaction
---
Follow Pollyanna on their Socials
---
Feeling lucky, punk?