UK political/feminist punk rock outfit Petrol Girls head out on tour supporting their latest album.
Following their stuff-of-legend sets at 2000trees and BST Hyde Park with Pearl Jam this summer, Petrol Girls have announced their own UK & European headline tour, kicking off at the end of September. Tickets are on sale now.
Vocalist Ren Aldridge enthuses: "We can finally announce our album release tour! We can't bloody wait to celebrate our beautiful (if noisy) BABY with you! Please note that we will move the Glasgow show from Broadcast if the current refurbishments do not meet the union's demands."
Petrol Girls' pertinent, political post-hardcore punk is more important than ever in these turbulent times, and the recent album Baby is essential listening in the current climate. The album's opening song Preachers sets the tone for the rest of the album, both sentimentally and musically. "There's a lot of preachers here, but I don't see no saints," Aldridge sings through a smirk you can practically hear. "Lot of fingers pointing, palms sweating under red paint…" 
The self-aggrandising nature of call-out culture and moral one-upmanship is put on blast from start to finish with lyrics like "feeling dead important in the comments", while a post-punk instrumental veers between angular riffs and a power chord chorus.
Petrol Girls' proudly pro-choice single Baby, I Had An Abortion is becoming an anthem for a generation railing against anti-abortion legislation. Fight For Our Lives (ft. Janey Starling of feminist organisation Level Up) and Violent By Design deal with topics of femicide and police brutality.
The new album Baby is out now via Hassle Records
Ticket information can be found HERE.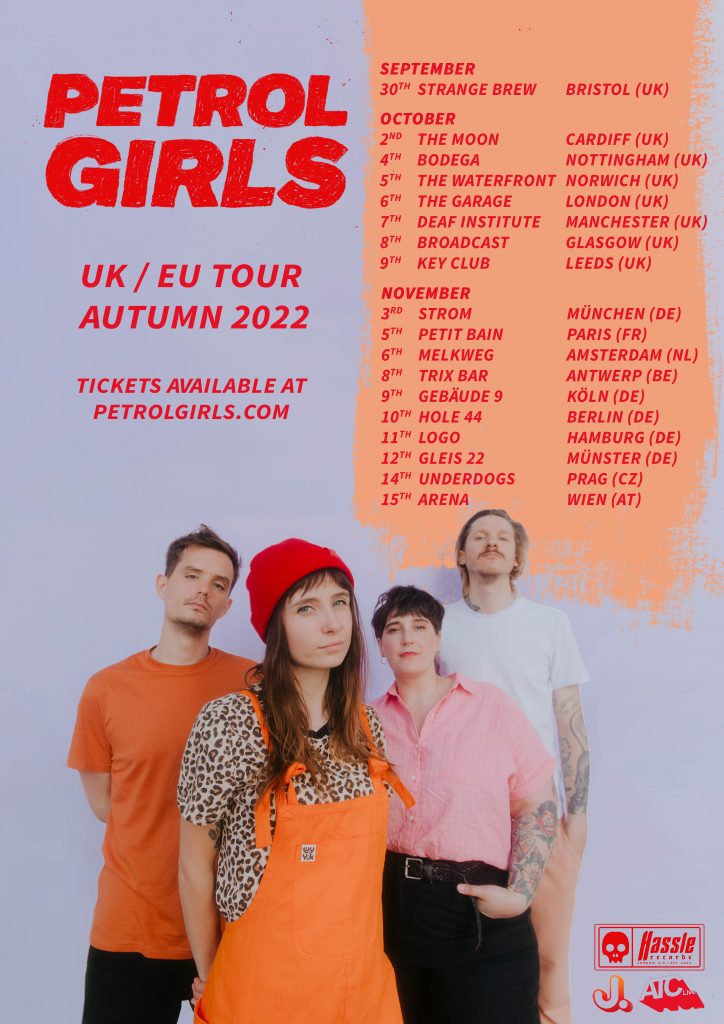 ---
Follow Petrol Girls On Socials
---
Need more of the latest in punk?
Punktuation Magazine For All Your Daily Punk News, Features, Interviews, Lifestyle and more!