Frank Turner's punk faves have just released a new single and an expanded version of their album 'Fractured Party Music'.
Founded in Colchester by brothers George and Johnny Marriott, Pet Needs are the band Britain… nigh…the world needs right now. With a clutch of anti-anthems, idiosyncratic lyrics and an effusive spirit, the band has risen through the ranks with lightning speed.
Forced off the road in 2020, due to 'you know what', the band took it as a sign to complete their debut LP Fractured Party Music, so they headed into the Studio with Frank Turner and, in 2021 with Sam Duckworth (who produced the four bonus tracks).
Speaking about how the new expanded release came together, Johnny Marriott says:
"When Xtra Mile Records gave us the option to record songs for an extended album, we wanted to make something chaotic and euphoric. We've revisited and re-recorded some of our oldest tunes, as well as fresh takes on songs from 'Fractured Party Music'. This is our punk EP. Frantic songs made to play live, recorded in 48 hours of carnage."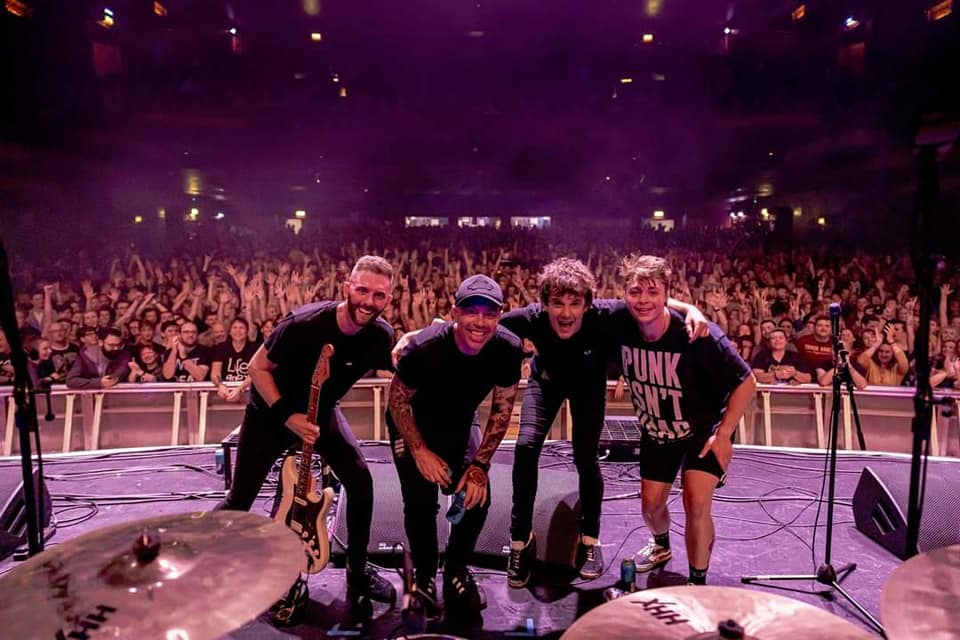 'Punk Isn't Dead…' the first release off the extended album, is a three-minute masterclass of incisive three-chord riffs, flailing guitar solos, and the wryest of lyrical wit. 'Punk Isn't Dead…' is as lean and dynamic a punk track as you'll ever hear, with a wicked sense of humour to boot.
Caught between balancing a steady job by-day and fronting a punk rock band by-night, Johnny Marriott explains about the writing of the song…
"Punk Isn't Dead (It's Just Up For Sale)" is a punk tune written on a Colchester platform as commuters waited for the train to London. In the rain. Again. This is a portrait of people with collared shirts covering tattoos, avoiding eye contact as post-hardcore blasts through headphones.
"Of course, this is essentially autobiographical. I was in a job where I couldn't be myself. I left it without a real plan, and it was the best thing I ever did."
The video sees itself as the successor to last year's riotous 'Pavlovian' video. It echoes the lyrical themes at play with a tongue-in-cheek depiction of the very real challenges of making money as an independent band.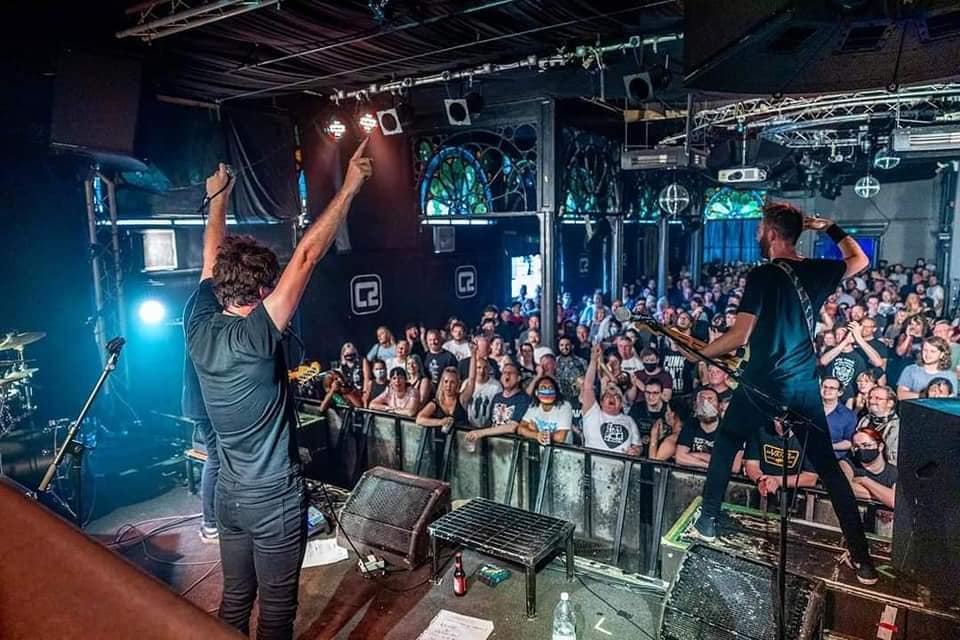 Following the release, Pet Needs are heading out on the road playing a headline show at Signature Brew, Haggerston, London on 23rd February, followed by a special orchestral show at EartH, Hackney with Buswell & Nyberg on 13th March.
The band will also be supporting Frank Turner and Skinny Lister on the European legs of their Spring tours. Details of the UK & Irish shows are below. Tickets are on sale now, with other small shows and house parties to be announced soon.
'FRACTURED PARTY MUSIC' (DELUXE EDITION) TRACKLISTING

Outline
Tracey Emin's Bed
Sympathetic Accent Syndrome
Toothpaste
Overcompensating
As The Spin Cycle Span
Pavlovian
Kayak
Scratch Card
Roses
Embers

Extra Tracks

As The Spin Cycle Span (Fast)
Punk Isn't Dead (It's Just Up For Sale)
Dallas
Tracey Emin's Bed (Acoustic)
---
More Pet Needs
---
Need More Punk?
Punktuation Magazine For All Your Daily Punk News, Features, Interviews, Lifestyle and more!