The South Bay punk legends will be performing their first five albums in full over five epic nights
This spring, South Bay punk legends Pennywise will take over Orange County's Garden Amp in Garden Grove, CA, performing their first five albums in full over five epic nights starting tonight (March 4th 2022) and tomorrow, concluding next weekend March 11th, 12th and 13th
The band has invited several of their friends to join them for each of these special intimate shows including TSOL, H20, Adolescents, Pulley, Good Riddance, Authority Zero, Strung Out, Voodoo Glow Skulls and more.
Founding guitarist Fletcher Dragge says, "We've had a great time playing album shows in the past, so why not do the first five PW albums back-to-back in a venue that feels like a backyard party? This might kill us but at least we'll die trying.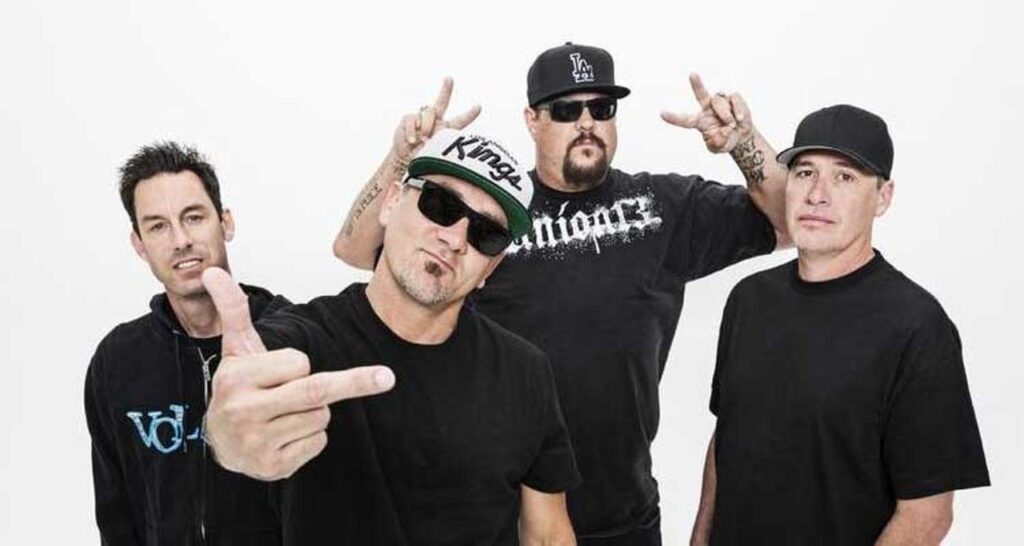 Formed in the South Bay of Los Angeles—a neighbourhood with a rich punk-rock history—Pennywise began in 1988. The band went on to amass an international following with their relentless touring and a melodic, high-energy sound fusing classic punk, surf punk, and blistering hardcore. Through the years, Pennywise have solidified their place in punk history with iconic songs like 'Fuck Authority,' ' Alien,' and 'Bro Hymn' (their timeless ode to brotherhood and departed friends).
Pennywise have released 11 albums over the last three decades, including Pennywise (1991), Unknown Road (1993), About Time (1995), Full Circle (1997), Straight Ahead(1999), Land of the Free? (2001), From the Ashes (2003), The Fuse (2005), Reason to Believe (2008), Yesterdays (2014), and Never Gonna Die (2018).
Resolutely working outside the margins of the mainstream, the band has emerged as an enduringly vibrant staple on SoCal radio airwaves and the worldwide festival circuit
---
Follow Pennywise On Socials
---
More of the latest in punk right here
I'm a London born and bred music journalist, a mediocre bass player and the occasional strummer of the guitar. In the '80s I worked in recording studios and made a few records you'd probably recognise. I have written a couple of books and made the odd media appearance as a music commentator. I now call Brisbane home.