Fashion House, Chanel, says 'Punk's Not Dead' with their 20/21 Couture Line. Creative Director Virginie Viard, says she imagined a "punk princess" coming out of Parisian club, Le Palace, at dawn.
Featuring dark lipstick, spiked hair, and bold colours, Chanel's latest couture line is finding inspiration in punk. Karl Lagerfeld's successor after his death last year, creative director Virginie Viard, previewed a teaser of the autumn/ winter collection in a short film.
While the looks still maintained the classic features of the famous fashion house, each was given a more punk edge through accessories and embellishments.
A red tweed dress was paired with a jewelled tiara and dark eyeliner while a quintessentially-Chanel sparkling ball gown became punk-infused through a glamorous mohawk and dark lipstick.
Virginie says she was inspired by the Paris nightclub scene of the '70s and imagined, "a punk princess" coming out of legendary Parisian club, Le Palace, at dawn.
Perhaps as a tribute to Lagerfeld, Virginie was inspired by the wild parties of her predecessor saying, "With a taffeta dress, big hair, feathers and lots of jewellery. This collection is more inspired by Karl Lagerfeld than Gabrielle Chanel. Karl would go to Le Palace, he would accompany these very sophisticated and very dressed up women, who were very eccentric too,"
Another muse of Virginie's was regular of Karl Lagerfeld's party group, Princess Diane de Beauvau-Craon, who was known for her bold '80s fashion and crewcut. The influence of this royal rebel among others and the punk attitude of the '70s is evident in the latest collection for Chanel.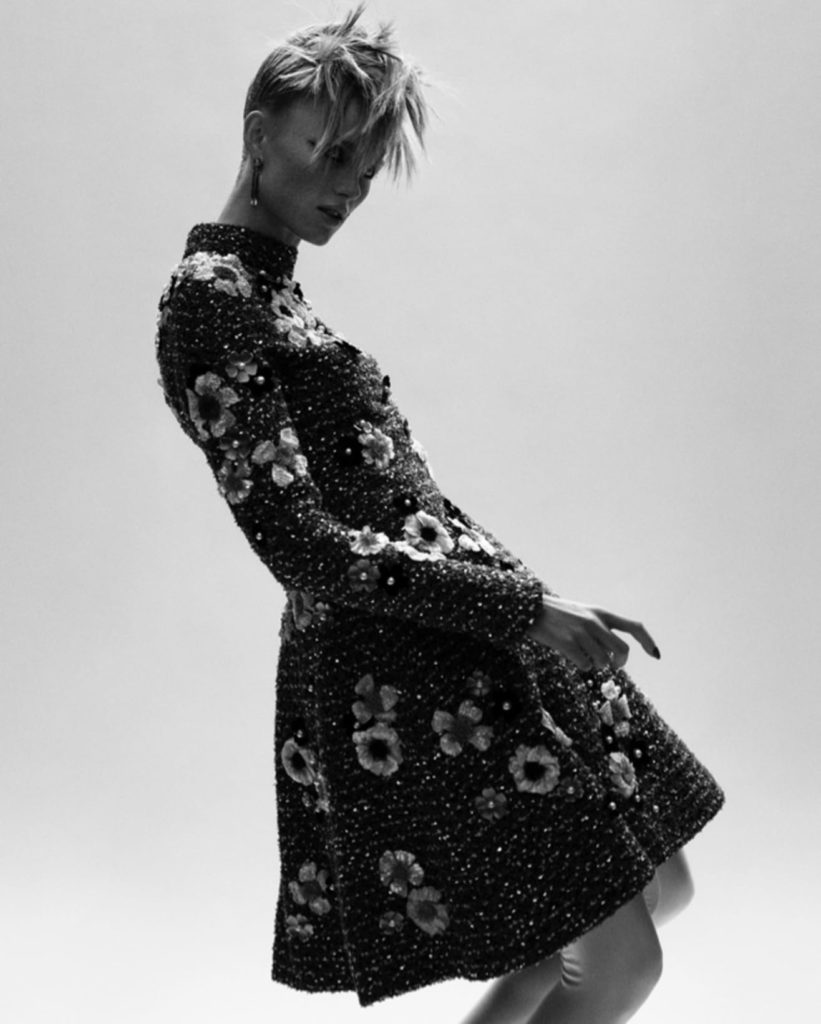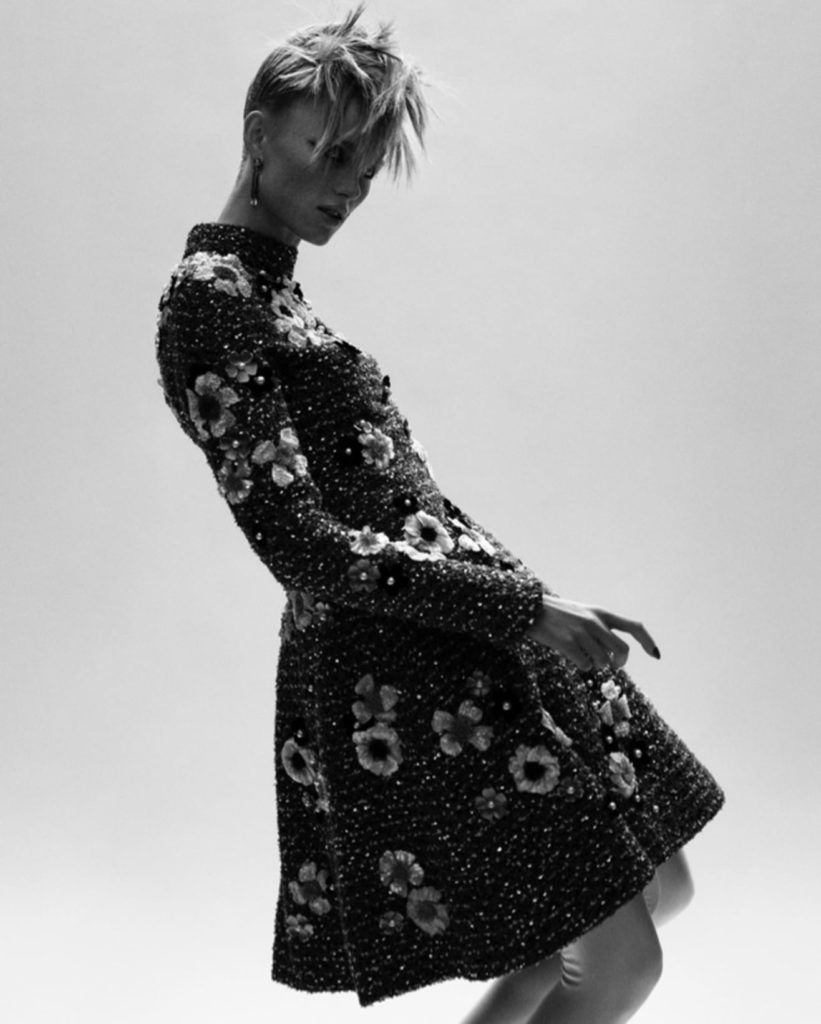 ---
More From Chanel
---
I'm a Melbourne-based journalist with a love of all things fashion and culture. When I'm not busy moving countries (I've recently lived in the UK and the Netherlands) I freelance for Fashion Journal, Frankie magazine and Elle. I'm also the founder and editor of the Podcast Culture Club. Growing up in a household full of punk and rock music has meant that I love going to gigs and playing music a little too loud in my headphones!