Welsh indie-punks announce debut EP and present us with sassy new music video
After spotting one of those street performers that stand around like statues for hours at a time, Panic Shack was inspired to write the song 'Mannequin Man'. It's fun, catchy and off-kilter, the kind of thing you expect from this lively bunch of musical misfits.
The Cardiff based band also filmed an enjoyably low-budget video for the track, revealing: "The video was filmed during the height of Covid so unfortunately we couldn't get to London and decided a green screen was the next best thing." the group added, "Concept-wise, we picked a theme and ran with it, doing what we do best, punching and shouting in front of a camera. It was shot in about an hour and edited by our good friend Ren Faulkner all the way back in March 2021. A slight problem we've come to realise is that we all change our hairstyles so frequently we look unrecognisable. But will we stop? No."
The bands new 6-track EP is titled "Baby Shack" and is due for release on April 8th via Brace Yourself Records. It was recorded by Tom Rees of Buzzard Buzzard Buzzard at Rat Trap Studios. The band call it "the first incarnation of the 'Shack, 'Baby Shack' if you will".
Panic Shack are co-supporting Buzzard Buzzard Buzzard on their 'Backhand Deals Tour 2022' with their first support slot at Scala, London on March 10. Check their socials for more dates.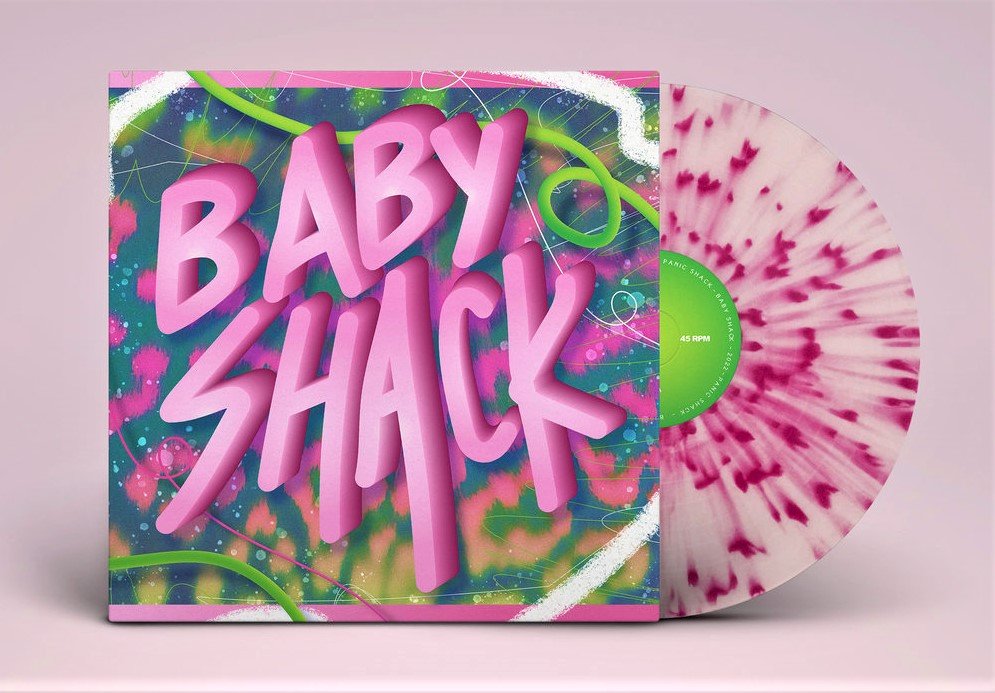 Baby Shack EP tracklist

1. 'I Don't Really Like It'
2. 'Baby'
3. 'Jiu Jits You'
4. 'The Ick'
5. 'Mannequin Man'
6. 'Who's Got My Lighter?'
---
Follow Panic Shack on their socials
---
Get some more punk into ya