The musical extravaganza is taking place on 2nd and 3rd September- here's who is playing and how to get tickets
The 6th LOUD WOMEN Fest will be held on 2nd and 3rd September 2022, at The Amersham Arms in London.
It stands to be a fantastic year for the Fest which has a line-up including The Menstrual Cramps, Bugeye, Charley Stone, I, Doris, Deux Furieuses and many many more.
The festival has grown year on year, to become the largest female-led festival in the UK, attracting performers and attendees from around the world, and securing Loud Women's position as the leading international showcase for female and non-binary alternative bands and artists in the grassroots/DIY music scene.
With more bands than ever, the 2022 festival will be the biggest yet – spanning two days – and at a totally accessible venue.
The event is in partnership with organisations such as Girls Against, Safe Gigs For Women, Alliance for Choice (NI) and Level Up.
With other independent festivals such as South London's Cro Cro Land Festival having to cancel due to low ticket sales and rising costs, it is as important as ever to support music events where you can.
So if you're up for a weekend of exciting and eclectic artists from all over the world then get your ticket here!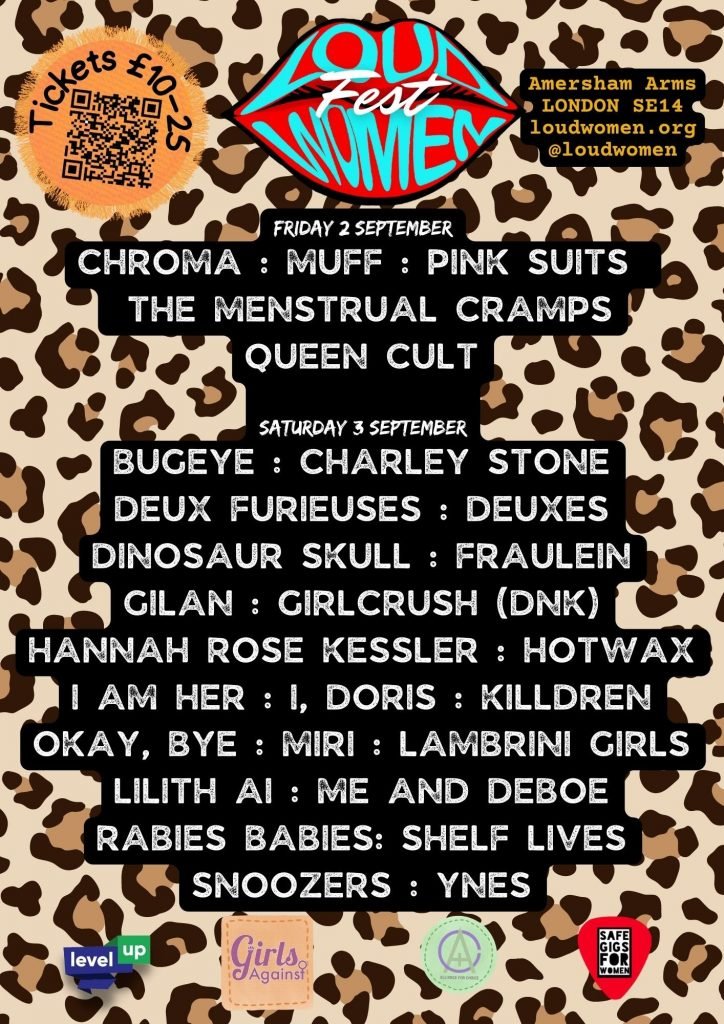 ---
Follow Loud Women on their socials:
---
Check out more of the latest in punk