Neon 'Punk' artist Mark Sloper, who exhibits as Mark Illuminati, has created an image of Queen Elizabeth II in which the Monarch has blue hair, a nose ring and a heart-shaped tattoo inscribed with her husband's name, Philip. The Queen was said to have found the painting hilarious but HRH apparently asked for the tattoo to be altered to show off her royal crest instead.
Mark said he gave a copy of the print to a friend who showed the Queen's lady in waiting.
"He said my print had been shown to the Queen who burst out laughing," the artist told the British tabloid rag The Sun: "The message was, she said it was really good but didn't like the Philip tattoo and would prefer the lion and unicorn crest. But when I was told she had been shown the portrait, I was happy to make the change. I never got this print back so I assume it may be hanging up in her toilet."
However, Mark said he got a bit of stick from some royalists. "I got a visit from a Blues and Royals guardsmen and then a phone call telling me it was bad taste. "
The portrait is going on sale at London's Saatchi Gallery's START Art Fair next month The START Art Fair showcases local London galleries as well as the best contemporary art and emerging contemporary artists.
Mark Illuminati Art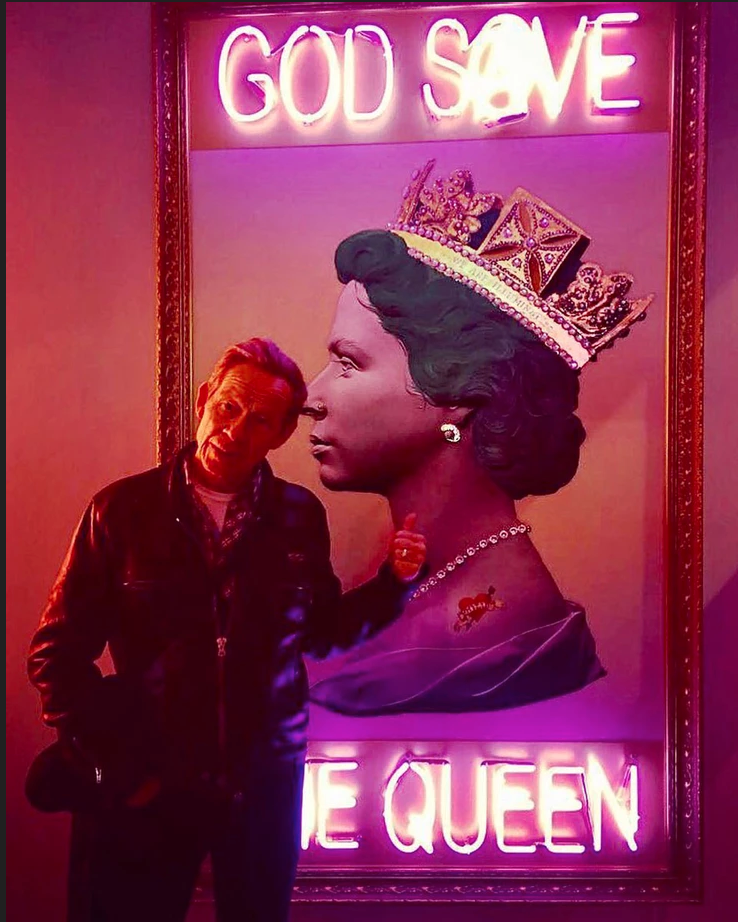 ---
Connect with Mark Illuminati
---
I'm a multi-instrumentalist musician, songwriter, and music journalist. When I'm not gigging with my band Rude Rum or writing, I teach guitar. I graduated from the Music Industry College, Brisbane (where I was in a punk band) in 2016 and plan to spend my life helping the world find a new groove. When asked at kindergarten what I wanted to be when I grew up I simply said 'a rock star'… nothing's changed!