Spotify has not been far from the news in recent weeks, as well as the Joe Rogan 'incident', the streaming service has, for years, been accused of 'ripping off' artists with paltry royalty payments. If you're sick of Spotify, what are the alternatives, and which one pays the artists the most? Molly Tie investigates.
What is one of modern music fans' current musical dilemmas? How, how, HOW should we be listening to music now? What is ethical? What is easy to use? What can help musicians get fair remuneration for their tracks? We once again find ourselves in a quandary of searching for the balance between accessible music services and one that doesn't feel like we're feeding an unethical corporate machine. So, what are our options?
We will take it for granted that you know two things: Spotify is well-known as a streaming option, and it has had its fair share of controversy recently. The most recent scandal it faced was the clash between Joe Rogan and Neil Young that again put the spotlight on a service that has faced criticism previously for various unethical practices. If that was the last straw for you and you want a new way of accessing music, here are some alternatives.
TIDAL (Approx. $12.00 per 1000 streams.)
Jay-Z has his own streaming service, and although he may not be Rupert Murdoch, he's not exactly some revolutionary anti-capitalist either. However, if you were hoping to start extricating yourself from the mega-rich, then you would be out of luck as the service was recently bought by Twitter co-founder Jack Dorsey and his financial services company Square.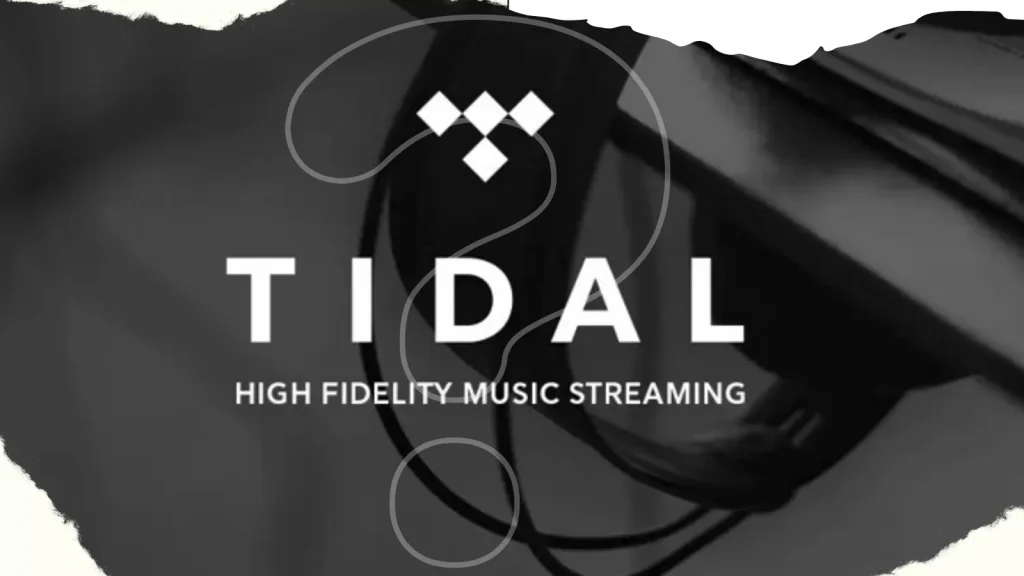 It is, at its heart, a digital streaming service with 80 million songs and over 300,000 videos. It is pitched as a fairer alternative for artists, ensuring they get paid directly and more fully.
It also has transparency on its side, and certain subscriptions agree to send a specified % to your most-streamed artist, and you can access the info about how your streams are adding up to revenue. You gotta admit, that seems to address the beef most people have with the likes of Spotify.
Audio quality is also a priority, and you can fiddle about with that, including an option to manage quality based on whether you are using wi-fi or data, which helps control costs. Functionality is more or less the same as Spotify in terms of having playlists and platform recommendations based on your listening habits. The bog-standard cost is $9.99 a month, but subscription packages and prices vary.
One thing to bear in mind- despite initially distinguishing itself by having artists such as Madonna and Rihanna offer exclusive music, most artists involved do not own their own music (the record labels do), and so even Jay Z had to relent and offer his content on other services as that's where the listeners are.
AMAZON PRIME (Approx. $1.39 per 1000 streams) AND APPLE MUSIC (Approx. $9.77 per 1000 streams)
Maybe the most obvious alternative is just one of the other major streaming services- Apple Music, Amazon Prime Music or YouTube Music (which replaced Googe Play in 2021). If you already shell out for Amazon Prime, then you get access to Amazon Music at no extra charge.
You could go the Apple Music route as a near competitor to Spotify in terms of access to music and a mainstream appeal and usability. Still, it isn't going to solve too many problems in terms of wanting to separate from big companies. Apple Music pay artists approximately $6.77 per 1000 streams.
SOUNDCLOUD (Approx. $3.75 per 1,000 streams)
Founded in 2007, SoundCloud has a collection of over 130 million songs, podcasts, remixes and covers. It was initially designed with professional musicians in mind and has a lot of features that allow collaboration on the platform and linking artists with producers and mixers etc.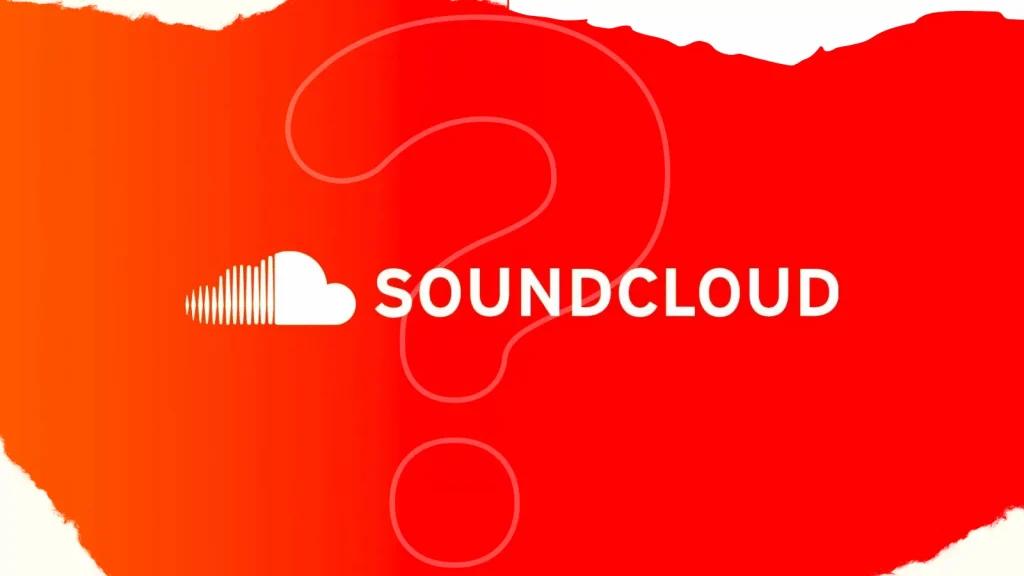 SoundCloud has 76 million registered users but has been dogged by the same issues as other major services- that artists are not getting fairly reimbursed for the streams their tracks generate. Firstly, at the time of writing, it seems that for artists to get reimbursed for streams, they have to pay for a Pro subscription which seems a bit counterintuitive.
There are different subscription levels depending on how much you want to spend, and it combines elements of social media in that you can give feedback to artists, be part of a community, even comment on certain time-stamped parts of songs, making you feel part of the development on new artist's sounds. There are lots of features available as an artist to try and promote your wares.
WEEZIFY ($0.00 to Weezer)
I know what you're thinking- "I only want to listen to Weezer; therefore, I don't need 180 million songs". Well, have I got just the thing for you! Weezer frontman Rivers Cuomo has his own streaming service- Weezify. Holding all of his/the band's demos from 1975-to 2017 which is a tidy 3,500. You can interact with other Weezer fans, perhaps even chat to Cuomo himself on the Discord page. It is free to download, and it is all Weezer, all the time.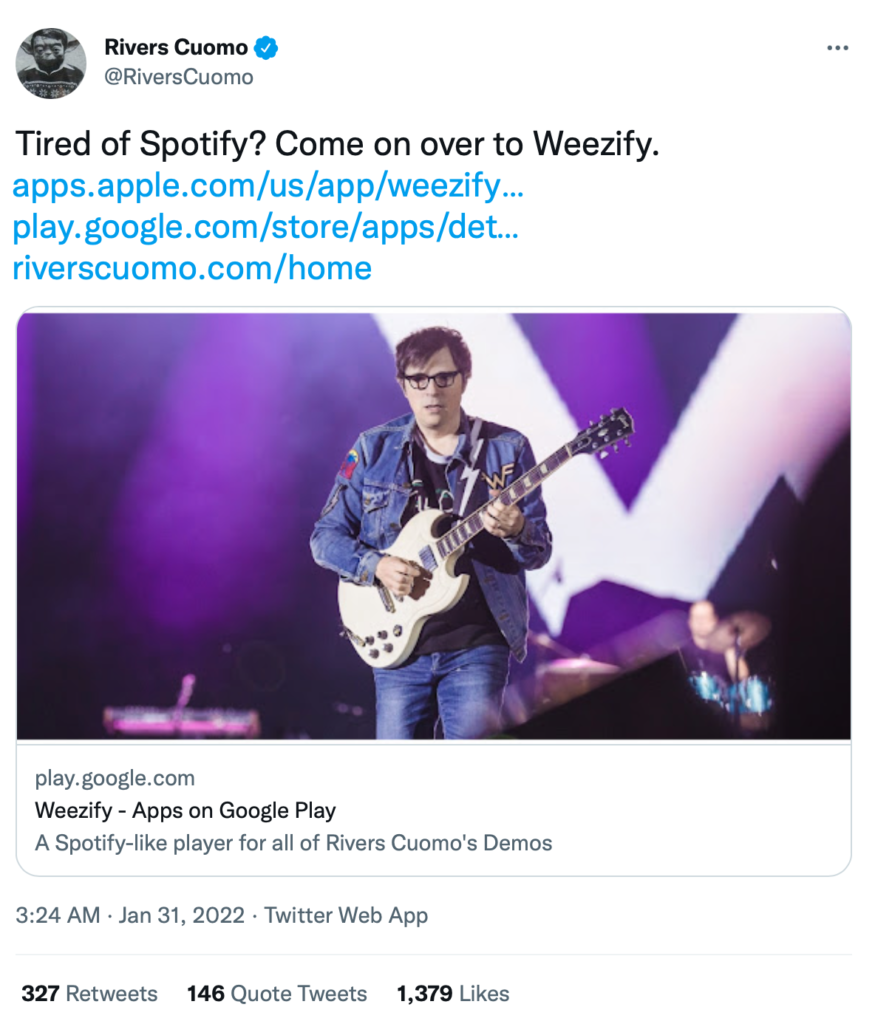 BANDCAMP (Artists receive 85% of their music sales and 90% on all merch)
Of course, with all this talk about digital streaming, let's not forget that physical music still exists, and many music fans try and support artists by buying merch, CDs, gig tickets etc.
One popular site for this is Bandcamp. On the first Friday of the month since March 2020, they have waived their revenue share to help support artists, inspired to do so by the pandemic, which severely hindered the livelihoods of so many artists.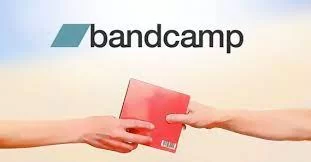 According to Bandcamp:
"On Bandcamp Fridays, an average of 93% of your money reaches the artist/label (after payment processor fees). When you make a purchase on any other day of the month (as 2.5 million of you have since March, buying an additional $190 million worth of music and merch) an average of 82% reaches the artist/label. Every day is a good day to directly support artists on Bandcamp!"
RECORD SHOPS
We only have the space to cover a few streaming services and there are many others out there, including Qobuz, Deezer, and Pandora Premium, to name but a few. (See chart below for pay per stream) However, let's not forget the best way of listening to your music and supporting the artists, and that's wandering into an actual physical SHOP and having a good old root around there for your musical needs. This has the added bonus of supporting local businesses and keeping a high street alive.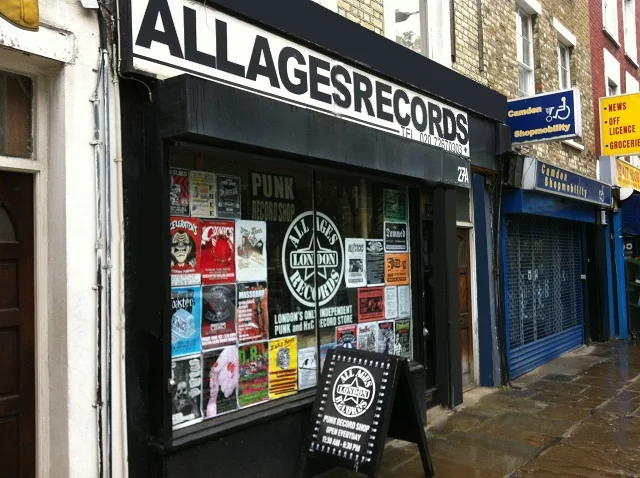 A feature on record shops could be its own series in Punktuation, and it does seem a shame to shoehorn such institutions in at the end of this article,, but as many people are accessing music online (and many people actually do both), this article looked at options that you have when in front of your computer or phone. I hope you found it useful.
---
How many streams does it take to earn $1,000?
| Platform | Pay Per Stream | Streams to earn $1,000 |
| --- | --- | --- |
| Amazon Music | $0.0040 | 250,000 |
| Apple Music | $0.01 | 100,000 |
| Deezer | $0.0011 | 909,091 |
| Groover Music | $0.0049 | 204,100 |
| Pandora | $0.0013 | 769,231 |
| Qobuz | $0.0043 | 233,403 |
| Spotify | $0.0033 | 303,030 |
| Tidal | $0.012 | 83,333 |
| YouTube Music | $0.002 | 500,000 |
| | | |
---
More Punk Stories…