Long Island hardcore band Pain of Truth drops their new single 'Under My Skin, preps their debut album release and hit the road.
Long Island, NY hardcore band Pain Of Truth have dropped their crushing new single 'Under My Skin.'  A track about finding the positives in cutting ties with toxic friendships. 
Michael Smith's attitude-filled vocals meet with the gruffness of Criminal Instinct's Josiah Hoeflinger for an intense dual vocal attack. The song marks the second single, following 'Actin' Up,' from Pain Of Truth's debut full-length 'Not Through Blood' set for release September 8th on DAZE.
Pain of Truth have quickly become one of the most exciting true hardcore bands to emerge in the twenty-twenties, known for their intense live shows and hard-hitting lyrics.
Following the 2020 EP, 'No Blame…Just Facts', and a 2021 split with 'Age Of Apocalypse', 'Not Through Blood' finds the band sounding sharper and meaner than ever. 
Always making things a community affair, POT's 'No Blame…Just Fact's included six guest vocal contributions and 'Not Through Blood' adds up to a whopping thirteen guest features. Freddy Cricien of Madball, Scott Vogel of Terror, Justice Tripp of Trapped Under Ice, Vinnie Caruana of The Movielife, Jay Peta of Mindforce, and Brendan Garrone of Incendiary are just the tip of the iceberg to who listeners will find lending their voice to the album.
Fresh off a European tour, the band will head to Los Angeles' Sound and Fury Festival next week, followed by Philly's This Is Hardcore on August 5th. Pain Of Truth also recently announced a tour in Japan this September including an appearance at Bloodaxe Festival. Full dates below.
Main Photo Credit: Scott Mao
7/29 – Los Angeles, CA @ Sound and Fury Fest
8/5 – Philadelphia, PA @ This Is Hardcore Fest
9/2 – Albany, NY @ Born Dead Fest w/ Hatebreed, Bleeding Through + more
9/17 – Osaka, JPN @ Sunhall – Summer Bash Fest
9/18 – Kyoto, JPN @ Gattaca
9/19 – Mie, JPN @ Club Chaos
9/21 – Tokyo, JPN @ Hachioji Match Vox
9/22 – Shinjuku, JPN @ Antiknock – Bloodaxe Fest Preshow
9/23 – Kawasaki, JPN @ Club Citta – Bloodaxe Fest
9/30 – Pittsburgh, PA @ Preserving w/ Code Orange, Madball + more
11/18 – Tulsa, OK @ Flyover Fest
Follow Pain of Truth on Their Socials
Need more Punk In Your Life?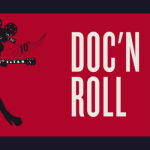 Punk News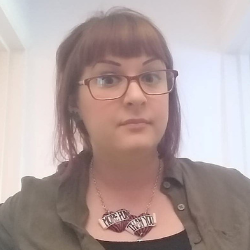 In it's 10th year, the Doc'N Roll Film Festival is celebrating a decade of inspiring, entertaining and vital films about the musicians we love.
Read More »
Punktuation Magazine For All Your Daily Punk News, Features, Interviews, Lifestyle and more!