To celebrate the announcement of her October EP release BEX drops anti-anthem, single, 'Trust No One'
Nu-punk trailblazer BEX has announced her debut EP 'SCUM' will be released 27th October via Scruff of the Neck Records. The 6-track collection features previously released impassioned bangers
'SPYD4 K1NG'
and
'Don't Date The Devil'
which have been spun on the likes of BBC Radio 1 Future Alternative and Kerrang! Radio Fresh Blood.
'SCUM' also features BEX' new anti-anthem 'Trust No One', which is a song for musicians, out today. She says: "I wrote 'Trust No One' whilst on holiday in Cornwall, looking out across the sea, taking a break from reality, deep in thought.
"The music industry has always been a vicious one; snakes and thieves are normal here. The song presents the harsh truth of my short experience within the industry so far, holding my cards against my chest because you never know anyone's next move.
"We all know the gatekeepers can be brutal, but I ended up finding out that your fellow musicians, the ones who are in the same boat as you, can end up being the worst. I very quickly found out who was in this race for the wrong reasons, craving fame and attention, ready to destroy anyone who is in their way.
"I started to become the same. It's so easy to lose yourself amongst the rats. Writing this song was me accepting my mistakes, it was me falling back in love with the art, distancing myself from the scumbags, and finding myself again." 
The single comes with a vibrant music video which BEX herself describes as "an eyesore. It's bright, it's flashing, and it moves too fast for any eye to concentrate. The outfits are so wrong that they are right. The video is what the industry feels like. The fairies are the tricksters, winning and losing, with no consistency: sabotaging everything. The devils are raising hell and together they make mayhem. The video shows that no one can be trusted, you'll never know what's behind the mask."
A massive rock fan herself, citing influences including System of a Down, The Pretty Reckless, Rage Against The Machine & Paramore, as the 2020 lockdowns started to bite, BEX honed her creativity and vision from her student bedroom. A disciple of big riffs, she picked up a bass guitar and found that everything sounded better when you played it lower down. With an innate sense of what makes her generation tick and the problems facing the world today, she started out by uploading self-filmed bass covers of her favourite riffs, dressed in her self-designed clothes (made, stitched, and sewn by her). Now she's taking her creativity to the next level and beyond. 
Having torn festival stages to shreds at 2000trees and Y Not? this summer, BEX is looking ahead to further live performances including Misery Loves Company and more to be announced. As well as proving herself an innovative and accomplished songwriter with the collection of tracks she's released so far, live is where BEX thrives. 
05 August Multitude @ Craufurd Arms, Milton Keynes
30 September  Misery Loves Company Festival, Bristol 
Follow BEX on Her Socials
Need more Punk In Your Life?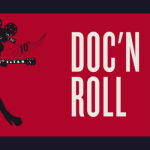 Punk News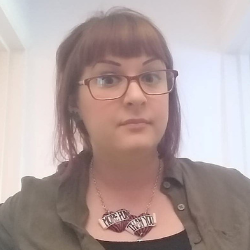 In it's 10th year, the Doc'N Roll Film Festival is celebrating a decade of inspiring, entertaining and vital films about the musicians we love.
Read More »
Punktuation Magazine For All Your Daily Punk News, Features, Interviews, Lifestyle and more!