Queen's Brian May is an astrophysicist. Particle physicist, Professor Brian Cox, was the keyboard player in D:Ream. But did you know, that not all punks threw away their text books when they picked up their guitars? Some are right clever dicks!
Punk has always been music with a conscience – it's more than just a bunch of pissheads letting off steam. It's the voice of social awareness, political exposure and environmental concern. So it's no surprise that some punk idols are just as capable of writing a thesis as they are an empowering circle-pit-worthy hit. Here are five of the smartest punks in music today!
---
Name:

Greg Graffin


Band:

Bad Religion


Studied at:

University of California (UCLA), Cornwell University


Smart at:

Anthropology, Geology and has a Ph.D in Zoology

From their conception in 1980, Californian hardcore punks Bad Religion have always been politically and social charged. Their lyrics have brought to light issues from political discord to media prejudice. But lead singer, Greg Gaffin's first love is science. Gaffin freely admits that he's a punk rocker by night and a university lecturer by day – teaching classes at both UCLA and Cornwell University.
A 'clever sod' is an understatement when describing Gaffin! This punk nerd holds a double major in Anthropology and Geology from UCLA and has a Ph.D in Zoology from Cornwell. In 2008 he received the Rushdie Award for Cultural Humanism and is a published author with his works including; 'Is Belief in God Good, Bad or Irrelevant? A Professor and Punk Rocker Discuss Science, Religion, Naturalism & Christianity' co-authored by historian Preston Jones.
---
Name:

Tom Morello


Bands:

Rage Against the Machine, Audioslave, Prophets of Rage


Studied at:

Harvard University


Smart at:

Political and Social Science

Alright! Alright! So Rage Against The Machine may not be 100% embraced by the punk fraternity, but come on, they do embody everything punk stands for. Their music captures influences from punk, rap and metal giving them a powerful social voice defining everything their name represents.

Lyrically the band take a strong stance against corruption and they are not afraid to voice their political views. Guitarist, Tom Morello, freely speak his mind and for this he is equally loved and loathed. By all accounts he is possibly one of the most informed musicians around today. He uses music as a platform to voice these views and bring attention to the corruption surrounding us.
Morello's passion blend of music and politics started in high school where he graduated with honours. He developed left-leaning political proclivities early, and has described himself as having been "the only anarchist in a conservative high school." He later enrolled as a Political Science student at Harvard University and graduated with a BA in Social Studies.
---
---
Name:

Dexter Holland


Band:

The Offspring


Studied at:

University of Southern California


Smart at:

Biology and Molecular Biology

The Offspring's Dexter Holland resumé reads as: musician, singer, virologist, pilot, and businessman. So it's no surprise he graduated high school as class valedictorian (Translates as: 'The school smarty pants). He also once stated: "I find science just as exciting as punk rock.".

Following his love of science, he went on to earn a B.S. (Bachelor of Science… not Bullshit ) in biology and a M.S in Molecular Biology at the University of South California. He was a candidate for a Ph.D in Molecular Biology but, thank the 'gods of punk', he chose instead to ride the wave of success the band found in the early 90's. Image life without 'Smash'! Horrifying, right?
Holland went back and completed his Ph.D in Molecular Biology in 2017 .
Holding a pilot's licence he flew around the world solo in 10 days and as a business man has his own brand of hot sauce named Gringo Bandito which is ranked one of the top hot sauces on Amazon.
---
Name:

Milo Aukerman


Band:

The Descendents


Studied at:

University of California, University of Wisconsin


Smart at

: Bio Chemistry
The Descendents' comical, nerdy mascot, 'Milo', is one of the most recognised logo's in punk. The drawing is a caricature of the bands front-man Milo Aukerman and was created by a friend in high school. According to the bands drummer Bill Stevenson, "He was kind of making fun of Milo, because they were close friends and he'd draw simple comic strips called 'The Mishaps of Milo' which would play up to the side of Milo as the absent-mided genius."
Aukerman studied biology at Universty of California a went on to get his PhD in Bio Chemistry from University of Wisconsin.
The band are still making music and touring, however, in the four decades of The Descendents the band has taken many 'long breaks' to allow Aukerman to balance his love of music and his passion for science.
In the early days it was university that took precedence. Later it was his return to study to pursue a graduate degree and then a career in plant genetics, where he worked as a researcher on 'exciting' stuff like 'Analysis of opaque-two function in Maise'. A must for all punk fans to understand…. okay maybe not!
---
---
Name:

Blake Schwarzenbach


Bands:

Jawbreaker, Forgetters


Studied at:

NYU


Smart at:

English Literature and Creative Writing

Punk band Jawbreaker formed in 1986 and over the next decade were credited, along with many others of that era, as being part of the U.S. punk revival scene. Lead vocalist Blake Schwarzenbach to this day remains a highly influential figure in the punk/emo music scene, known as "one of the godfathers of emo".

In 1991 Schwarzenbach gained a Bachelor of Arts degree in English Literature and Creative Writing from NYU. In 2004, Samantha Gillison wrote about his work: "…his writing has expanded beyond lyrics and liner notes. Employing Michel Foucault's theory of spontaneous and local anarchy, his artistic self-expression now includes deeply felt political essays, children's stories, and graphic representation in the form of agitprop stickers that have wound up on New York City cop cars, subway ads, Starbucks windows, and Fox News vans. "
Currently, Schwarzenbach teaches undergraduates as a member of the Adjunct Faculty in the Department of English at Hunter College, which is part of the CUNY public university system in New York City.
---
Honourable Mentions…
Lesley Woods: singer/guitarist, AuPairs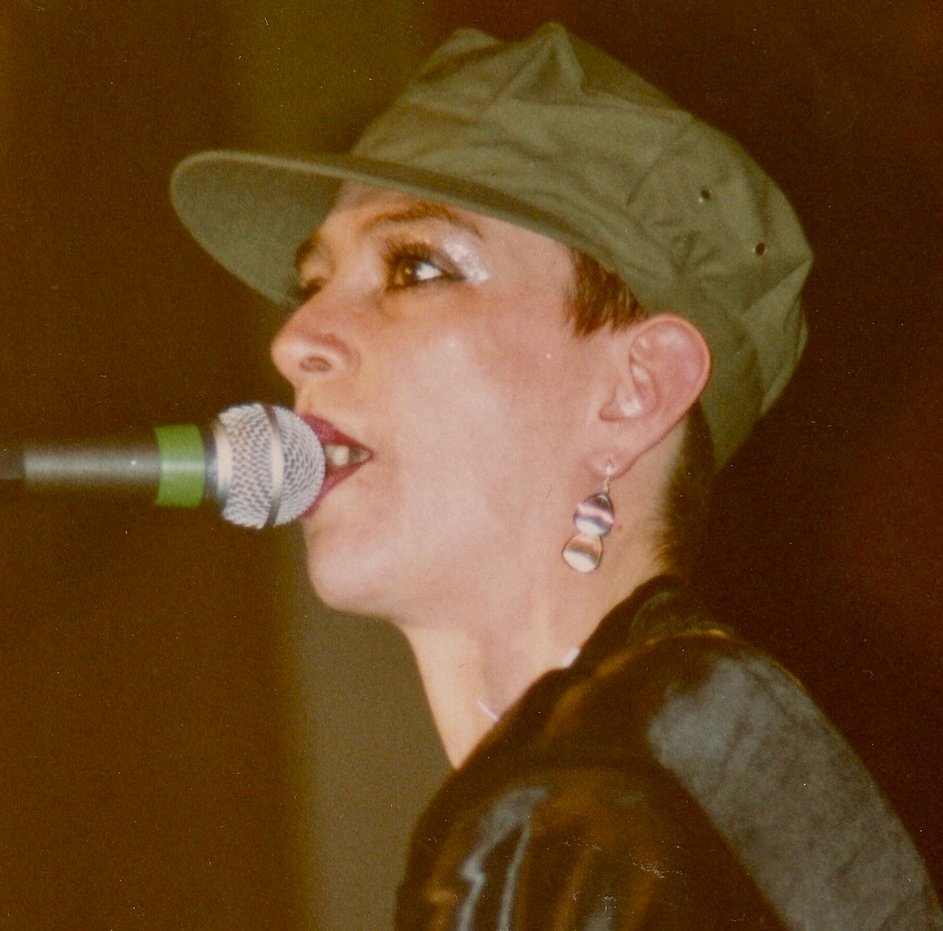 After the AuPairs split, Lesley said her brain was quite scrambled and said she needed to get he mind back, "So I thought I'd do something really difficult and started studying law." Lesley was called to the bar when she was 32 and works in immigration law. "I've always had a very strong sense of justice, and working in this area means I haven't had to compromise my punk integrity."
James Williamson (The Stooges)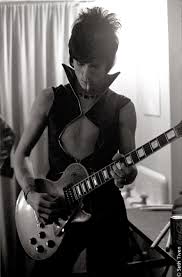 One of the primary architects of punk rock – Williamson, lead guitarist of The Stooges, became big in Silicon Valley – eventually becoming a V.P. at Sony, where he was part of the team developing Blu-Ray technology.
Lou Reed – The Velvet Underground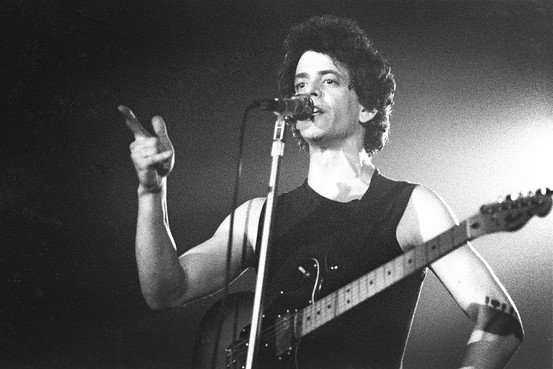 Reed graduated from Syracuse University's College of Arts and Sciences with a B.A. cum laude in English in June 1964
Everyone should have a soundtrack playing loudly in the background of their life. I was born moshing to my own beat and have never swayed from my love of music. Spreading my passion through the written word is my soul's purpose. My punk heart beats loudly with the rhythm of my rock soul. I plan to continue to mosh like no one gives a shit.
Click on Tracey's photo for more of her articles!