Norwegian punk rock/hardcore trio Freedumb are back with long-awaited new music.
Freedumb is back from the Covid hiatus, with the new album Social Hangover on Fucking North Pole Records. Social Hangover is Freedumb's most varied to date and musically spans from hardcore with black metal elements to more melodic punk rock. The production for Post-Modern Dark Age from Hans Tømmerholen is strengthened with co-producer Bjarte Lund Rolland (Kvelertak). Lund Rolland helped to pick out the songs from the album working with the arrangements in pre-productions. Artwork by SBAM (NOFX, Pennywise, Fat Wreck).
Freedumb started in Moss, Østfold in 2003 by Torstein Eriksen (Norsk Råkk, Friksjon) Ole Vanem (Knuste Ruter, Hevn) Thomas Walland Hansen (The Supervisors). Their debut album The Freedumb Curse was released on Tonehjulet Kräftpest in 2010. In 2011 Walland Hansen quit the band with Kim Trøbråten (FORK) replacing him on guitar. Feeding The Tapeworm came out in 2016 and was supported by a comprehensive tour with Ole Vanem quitting the band at the end of the tour. In 2017 Moss local Petter Cindahl (Bits Between, Your Epitaph) was recruited as the new drummer and the band started the recording sessions for Post-Modern Dark Age.
In October 2017 the band got the shocking news of Petter Cindahl's passing and Freedumb was put on hold. In 2018 Freedumb and producer Hans Tømmerholen (Bits Between) resumed the recording sessions and finished the album which was released by Big Day Records in September 2019. Arne-Magnus Fjelle (Blodstrupmoen) joined the band in 2018 and Freedumb started working on new song ideas which materialized as the Social Hangover album.
Social Hangover is streaming now.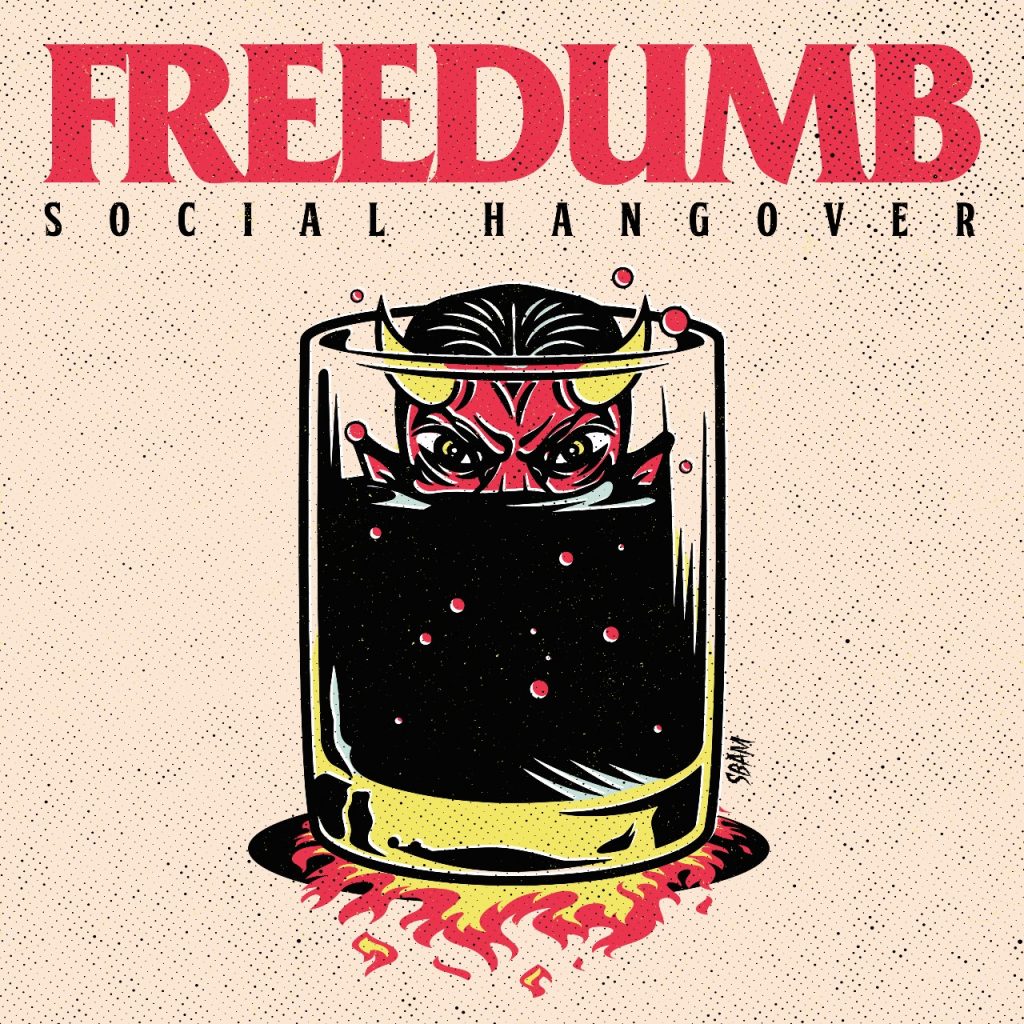 ---
Follow Freedumb here…
---
More of the latest from Punktuation:
Punktuation Magazine For All Your Daily Punk News, Features, Interviews, Lifestyle and more!