California punk rockers No Use For A Name reveal that the second volume of their collection of rarities and lesser-known recordings is due to be released on 12th February 2021.
The first volume was released in 2017 and was a collection of cover versions that the band had recorded or performed throughout their career. This included their versions of tracks such as Turning Japanese by The Vapors, Enjoy the Silence by Depeche Mode and Don't Cry For Me Argentina – yes the song from Evita.
They have now announced that the second volume – Rarities: Originals will feature some of the band's demos, unreleased tracks and rare recordings. The 15 track album will be released on February 12th and is available to pre-order now with some merch bundles available.
No Use For A Name was an American punk band from San Jose, California and was active from their formation in 1986 until 2012 when they disbanded following the tragic death of lead singer Tony Sly.
You can pre-order here on the Fat Wreck Records site: Rarities Vol. 2: The Originals – Fat Wreck Chords
Rarities Vol. 2: The Originals <strong>Track Listing</strong>
1. Sidewalk
2. No Way to Live
3. Justified Black Eye
4. History Defeats
5. Stunt Double
6. Let Me Down
7. Sara Fisher
8. Coming Too Close
9. Any Number Can Play
10. Dumb Reminders
11. Friends of the Enemy
12. International You Day
13. Nailed Shut
14. Pre-Medicated Murder
15. Solitaire
---
If ya liked this… You might enjoy…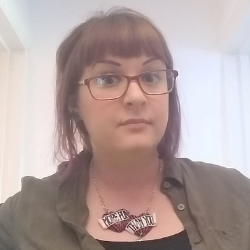 I'm Molly Tie- I am the UK Editor for Punktuation and a general punk enthusiast! I play drums (badly), write a lot about punk (not as badly) and I'm particularly interested in issues relating to women in the music scene.