Aussie pop-core punks release their latest track Sorry, I'm Not Interested.
Returning in full force with their first single of the year, Adelaide pop-core rockers NO NO NO NO NO are serving up a steaming plate of pop-punk pluckiness fused with inevitable post-hardcore soundscapes in their tongue-in-cheek new single Sorry, Im Not Interested and accompanying music video.
Known for their thundering instrumentals and unshakeable pop-punk hooks, NX5 are bringing a cheeky twist to the monotony of everyday life in their new single. This latest track follows last year's string of releases with gripping track Sharksfin plus their head-turning rendition of Good Charlotte's Keep Your Hands Off My Girl.
Now, alongside the announcement of an upcoming interstate tour, NX5 are back with a stadium-ready track writhing with pop-core tenacity as Sorry, I'm Not Interested opens with dense headbanging drums and punchy overdriven electric guitar riffs. Firing off a boldly flippant lyrical delivery, the verse lurches between conversational statements and belted metal-influenced responses, packed with cathartic frustration.
Made to be screamed alongside an audience, the track continues to build towards a culminating chorus of voices yelling the lyrical hook, NX5 managing to implant the song deeply beneath the skin and between the ears, with no want of escape.
With the phrase 'sorry, not interested', rattling around in his brain for weeks, lead vocalist Luke Shaw knew he was onto something when his friends started repeating the phrase back to him. He decided to build a song around it that explores the exhausting monotony of daily life. Bandmate Declan Boss adds:
"The track is a playful look at the monotony of everyday life, how exhausting it can be, and how hard it is to give a fuck some days. "I'll run off, I'll run away, you'll never see me again" sums it up perfectly, sometimes you just have to say "Sorry, I'm not interested", live in your own world and do your own thing."
NX5 are a staple in the Australian pop-core scene, turning the heads of fellow pop/punk heavyweights such as Eamon Sandwith (The Chats) and Benji Madden (Good Charlotte), winning the Heavy Award at the 2020 SA Music Awards and receiving support from Rolling Stone AU, Triple J, Triple J Unearthed, Scenestr, Hysteria and more.
The tour kicks off at No Quiet Festival on May 14 before hitting four more venues across the country.
No No No No No Tour Dates


14 May – No Quiet Festival – Barossa Valley | Tickets
28 May – Hotel Metro w/ Wing Defence, Lickity Split and Cove Street – Adelaide | Tickets
3 June – HOTA w/ Ben Tenison, ChAMBER LANe and Monsters Up North – Gold Coast | Tickets
4 June – Moondoll Festival – Mansfield Tavern | Tickets
5 June – Eleven Dive Bar w/ PhD and Sectionals – Maroochydore | Tickets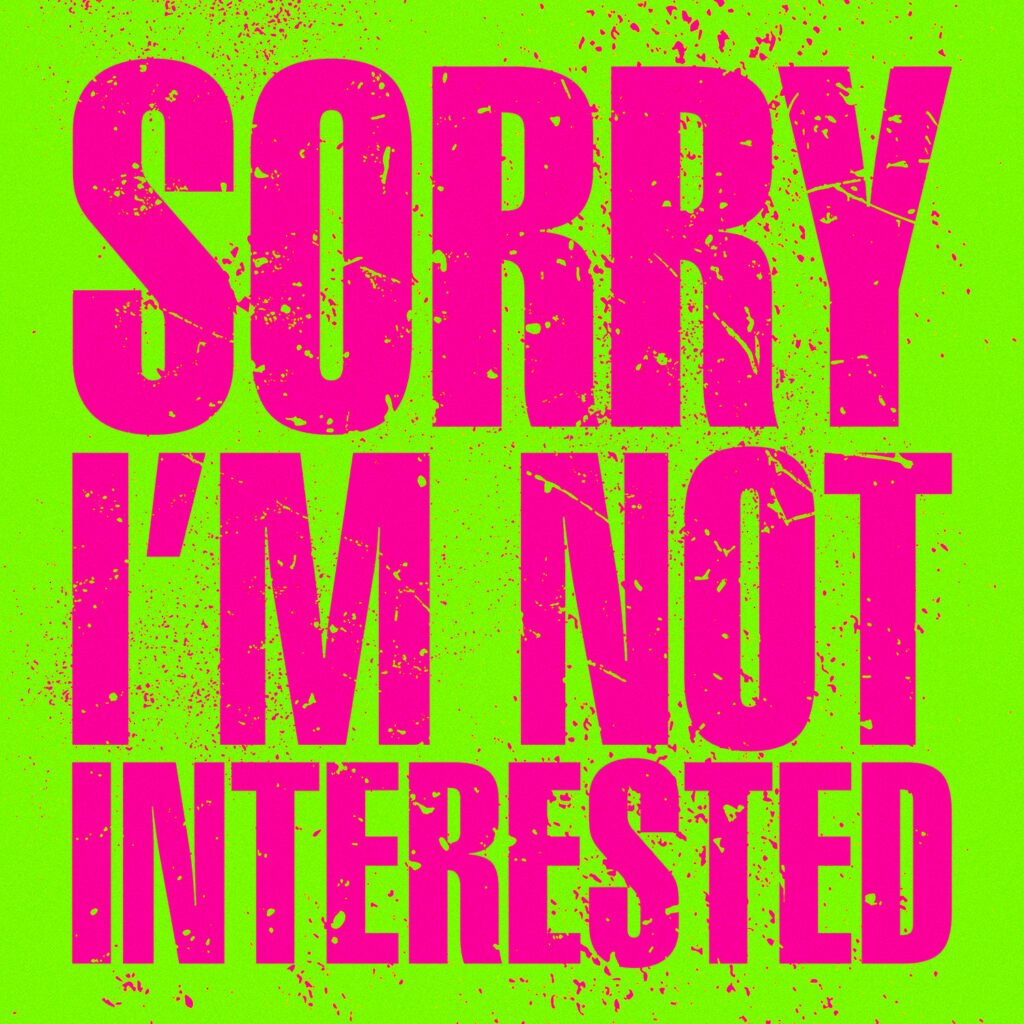 ---
More NO NO NO NO NO? Follow Them…
---
More Punk Stories…
Punktuation Magazine For All Your Daily Punk News, Features, Interviews, Lifestyle and more!