A plaque commemorating one of the last times The Clash ever played together has been pinched. The plaque was ripped off a wall outside The Dukes pub in Glasgow on Saturday night, where the punk legends played during a two-day busking tour of the city in 1985.
The busking tour, widely regarded as a last tour for the iconic punk band, ended at the Glasgow, bar.
Joe Strummer called The Clash's 1985 busking tour of Britain 'the best tour we ever did.'
---
"The plaque was there for almost 10 years… and it must have taken a lot of effort to remove it was it is quite heavy and was screwed to the wall. The person who helps return it will be met with free drinks and eternal gratitude."

Jake Beveridge, The Dukes Bar Manager
---
The bar manager Jake Beveridge has appealed for the return of the metal plaque stating that "No real fan of The Clash would steal it."
"The plaque was there for almost 10 years and people would regularly comment on it, from regulars who were at the gig 35 years ago to kids who fell in love with The Clash because of their parents."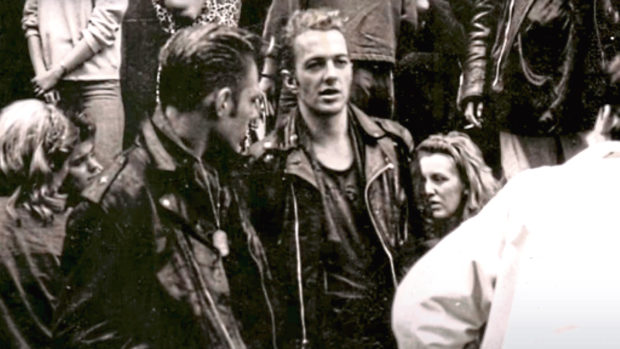 Dukes, near the city's Kelvingrove Art Galleries, commissioned a special plaque in 2010 to commemorate the gig, which started inside the bar and ended with Joe Strummer and bassist Paul Simonon on the pavement outside. Legend has it that there were so many people that the band moved out onto the street on police orders to play to the fans outside.
"It must have taken a lot of effort to remove it was it is quite heavy and was screwed to the wall." Jake says. "The person who helps return it will be met with free drinks and eternal gratitude."
---