The former Operation Ivy bandmates perform 'Sound System' together further fueling rumours that a full reunion is imminent.
Now in its 10th year, the 2022 Musack Rock n' Roll Carnival went ahead last week and featured a special performance of the Operation Ivy classic hit 'Sound System' which included two former bandmates.
Previous member Tim Armstrong was performing with members of the ska-punk band The Interrupters when he announced there was a special guest in the audience and he called the lead singer of Operation Ivy Jesse Michaels to the stage. The former bandmates then put on an energetic execution of their popular ska track which took members of the audience down memory lane.
The Musack Rock n' Roll Carnival is an exclusive event in a Los Angeles backyard. The Musack foundation aims to raise money to fund musical programs for kids by providing guitars, drums, and support for music teachers.
Operation Ivy was formed in Berkeley, California in 1987 and along with Armstrong (guitar/vocals) and Michaels (lead vocals) also included Matt Freeman (bass/vocals) and Dave Mello (drums). The band released its only studio album 'Energy' through Lookout Records in March 1989. The group broke up two months later.
In their two short years, Operation Ivy played approx 185 shows, maintained a large underground cult following and influenced numerous bands. Their legacy is that they were one of the first bands to mix the elements of hardcore punk and ska into a new amalgam called ska-punk.
Tim Armstrong and Matt Freeman would go on to form the much-loved punk band Rancid.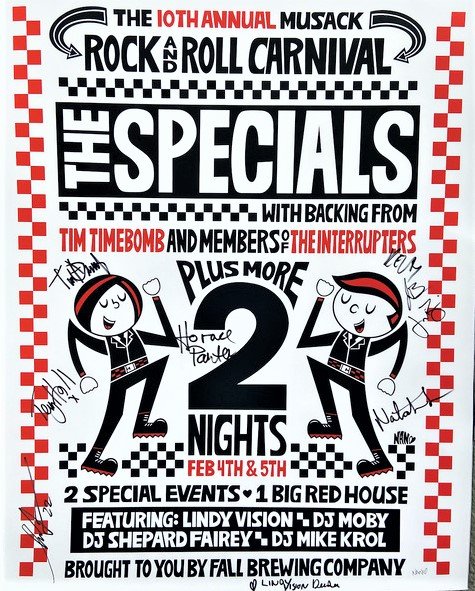 ---
Follow Operation Ivy socials
---
For more punk updates