'Women and girls are forces to be reckoned with'. That's the takeaway message from 'Kick Like A Girl', the Manchester punk's new single, which takes aim at sexism surrounding the discourse of women and sport. 
"Girls and guys can do the same, now let's get back to the game" A foreboding commentary at the start of this track by the Manchester-based punk quartet will be a chastisement for anyone who makes lazy assertions about the skill and validity of women's sport. With the UEFA Women's Euros 2022 just around the corner in July, this is a perfect song to soundtrack the event.
There's plenty of ground (or should I say pitch) covered in the lyrics, which are carried to full time nicely by the short, sharp riffs and bouncing chorus that reclaims the line 'kick like a girl' from the lips of misogynists as the band explain:
"It suggests that women can't play football, but we're reclaiming that slur and throwing it back in people's faces. We want to take these stereotypes in football and turn them on their head."
There are football references galore throughout the song, which the footy-minded amongst you will love to spot (Duncan Ferguson, Bradley Dack, amongst others) and a good dose of humour to tackle a subject that is important to the band, who are football fans themselves. In fact, they have football greatness amongst them as drummer Louise Rivett plays for Nottingham team Linby Colliery Welfare Ladies FC and was the most improved player for three years in a row. 
Loose Articles have some key festival dates over the summer, following very well-received sets at Dot to Dot Festival, Stockton Calling and The Great Escape. Future dates include Beat Herder Festival, TRUCK Fest in July, and Manchester Psych Fest in September. Their second EP- Chaos– will be released later this year.
Kick Like A Girl (released via Alcopop! Records) is available now.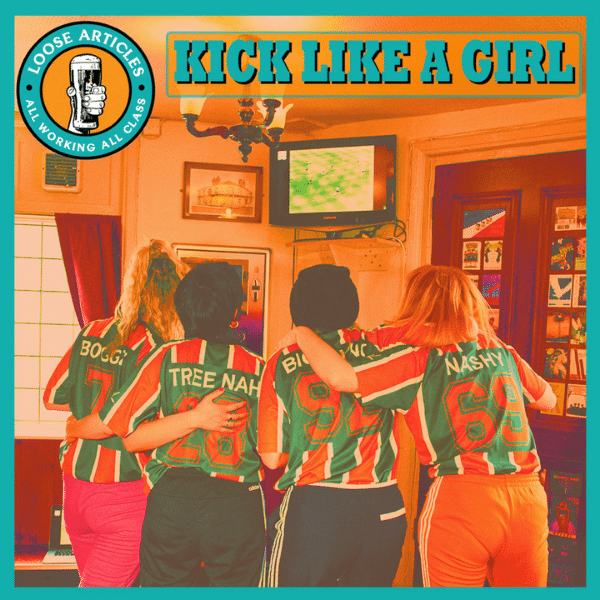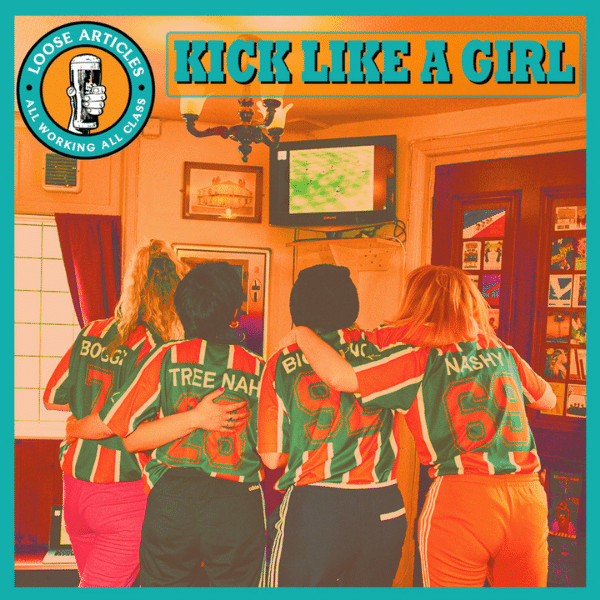 ---
Follow Loose Articles… go on
---
Need more of the latest in punk?