Manchester rockers Ed Banger and the Nosebleeds are back with a new album Revolution X capturing the sound, style and spirit of 70s punk with a bit of glam thrown in for good measure.
Originally formed in 1976 after Ed Garrity had done a stint as a roadie for Slaughter and the Dogs and got a taste for making music, the Nosebleed's single 'Aint Been To No Music School' was a popular track when it was released in 1977. The band had a few familiar faces pass through the ranks in those early years including future Primal Scream drummer Toby Tomanov, Billy Duffy (The Cult) and Morrissey.
Ed (now known as Edweena Banger and identifying as a trans woman) left the band in 1979 but reformed them in 2013, featuring original Slaughter and the Dogs drummer Brian Grantham. Now, following the release of 2017's 'Legal High', 'Revolution X' is a return to great form with songs to make you smile, dance, pogo and headbang along. Their new album brings high energy and snarling, bluesy punk rock across 14 catchy tracks that run the gamut from punchy pulsing vocals in 'My Kinda Rocker' to riff-driven 'Can't Stand the News'.   
There are several performances at Blackpool's Rebellion Festival scheduled to showcase tracks from the new album, including an acoustic set on 4th August, Edweena appearing on the literary stage on 5th August and Slaughter Bite Back performing later that same day in the Empress Ballroom.
'Revolution X' is released on 4th August via X Records and will be available to purchase from the X Records stand at Blackpool's Rebellion Festival as well as online from the band's website.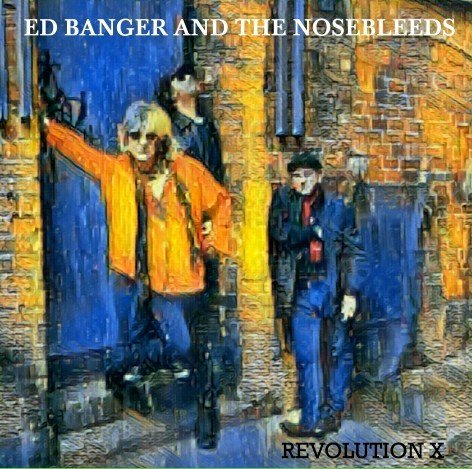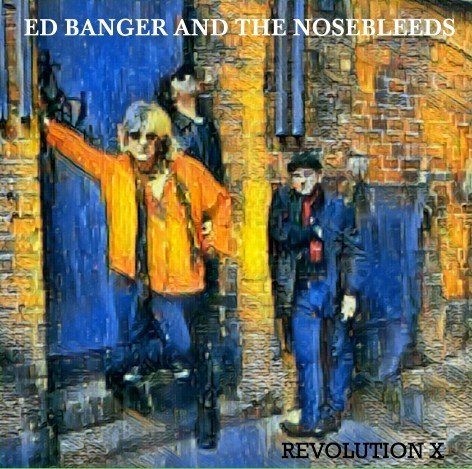 ---
Follow Ed Banger & the Nosebleeds On Socials
---
Need more of the latest in punk?