Hot on the heels of Rat Scabies suggesting he would love to return to The Damned, Glen Matlock says he wouldn't rule out taking the stage with his old bandmates if the call came. The songwriter/bass player said age, health and inter-band tensions should be no barrier to earning more 'filthy lucre' with the once furious foursome.
"Theoretically, the phone could always ring and it could be someone like Rotten saying, 'Come on, we're reforming the band and we're doing the O2 arena', says Matlock in an exclusive Punktuation interview. "But I don't wake up in the morning thinking it's going to happen. But I'd certainly entertain the idea. It would definitely please my bank manager."
The Pistols last toured in 2008, their fourth extensive outing since the original band first reassembled in 1996. Typically, events off-stage were as fiery as they were on it, with tensions, not unexpectedly, said to be particularly fraught between John Lydon and the rest of the band.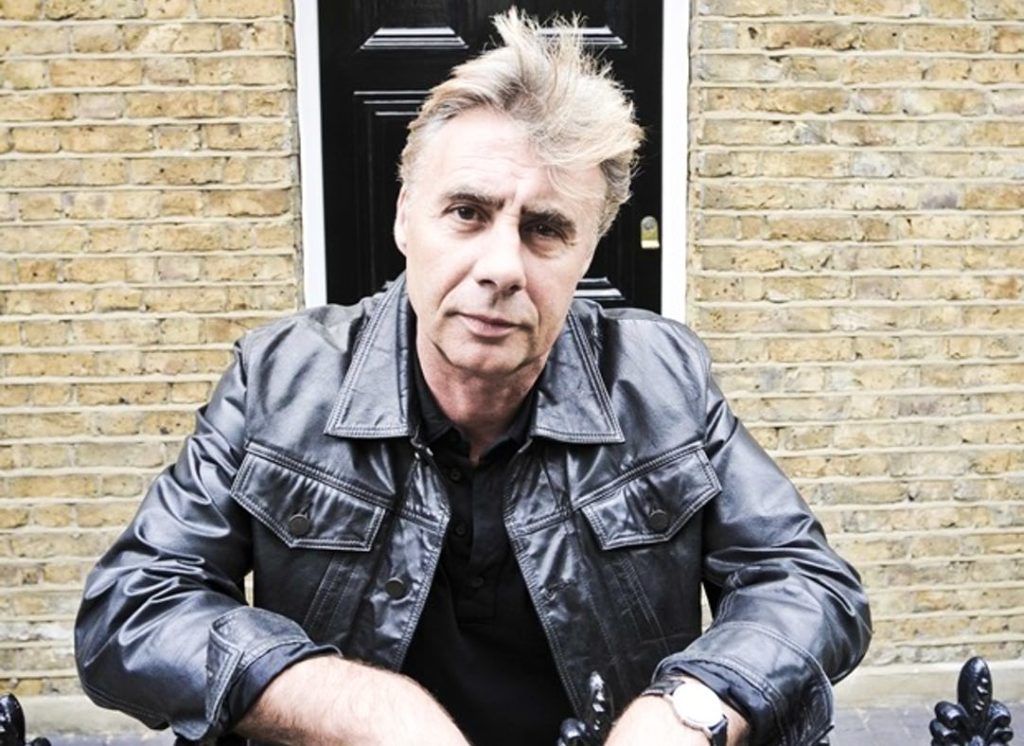 The lingering ill-feeling cast doubt on any future comebacks, but Matlock has said ructions and rancour were merely par for the course when the Pistols hit the road.
"I'm a glutton for punishment," he says. "The atmosphere on the last tour wasn't dreadful. Arguments, tension and that sort of thing are part of life's rich tapestry and in a perverse way, keep things interesting."
If old tensions need addressing for the Pistols to fire again, then so do matters relating to their physical shape. The band, whose music and attitude convulsed the press and establishment echelons during punk's late-1970's peak, are no longer in the rudest of health themselves.
Matlock, who turned 64 in August, has an ongoing battle with the chronic back condition sciatica, whilst Los Angeles-based guitarist Steve Jones last year announced he was recovering from a heart attack.
"I haven't spoken to Steve for a while," Matlock said. "But when I heard he'd been taken ill I sent him my best wishes through a mutual friend."
Lydon, also based in the U.S. revealed earlier this year he had become a full-time carer to his wife Nora Forester who is suffering from Alzheimer's. Pictured during a rare public outing last month, an overweight Lydon was yet again 'fat-shamed' by sections of the grotty UK tabloid press. Matlock said the singer's family issues were a likely cause of Lydon's weight gain, whilst his own back problem 'comes and goes'. "
New ventures
Currently working on his solo career, Matlock, who lives in London, where Pistols drummer Paul Cook also resides, has recorded a follow-up album to his lone debut 'Good to Go'. It features guest appearances by Stray Cats drummer, Slim Jim Phantom and Earl Slick, the former Bowie and Lennon guitarist who lodged with Matlock for three months after lockdown blocked his return home to the U.S. The coronavirus crisis means the so-far nameless album is also without a release date.
The pandemic hasn't prevented Matlock from making a tentative return to the stage, however. Having travelled to Sicily to perform a socially-distanced gig at the start of September, days later he fronted an audience 'test event' at Camden's Electric Ballroom.
"There was about 150 people in a venue that holds about 1, 500," Matlock said. "It was good fun, the audience appreciated it – everyone was just happy to get out of the house. But shows like that aren't economically sustainable."
Referring to the furlough scheme which saw thousands of UK firms receive subsidises to keep employees on the payroll during lockdown, Matlock added: "There's been no (financial) help from the government for anything to do with the arts. That's probably 'cos people in that industry tend not to vote Tory. It's not fair."