Get ready Australia. Neck Deep are about to hit your shores Tour Dates Announced for September 2023.
Welsh punks Neck Deep have announced a bunch of Australian tour dates in September this year. It marks the band's first Australian tour since 2018 when they came in the wake of the album The Peace And The Panic.
This year's tour will kick off at Melbourne's The Forum on Tuesday, 5th September, before moving through Sydney, Brisbane, Adelaide, and finishing up over in Fremantle on Monday, 11th September. See the full rundown of dates and ticketing details below.
The band recently returned with the single 'Heartbreak of the Century', which followed up their 2022 track 'STFU'. Their last album, 'All Distortions Are Intentional', dropped back in 2020. 'Heartbreak of the Century' was accompanied by a video in which the band took the piss out of the Academy Awards.
"We took the idea of 'the heartbreak of the century' and imagined if you could actually win an award for that," singer Ben Barlow explained at the time. "So there we had it – a shitty Oscar's, where we won the heartbreak of the century award. We wanted the video to feel classic/nostalgic, something that was entertaining to watch rather than your usual. It features some of our best (worst) acting to date."
Sydney duo Yours Truly will be joining Neck Deep at all tour dates across the country. The band's lineup has changed significantly recently, with founding guitarist Lachlan Cronin and drummer Bradley Cronan departing the band in April. Mikaila Delgado and Teddie Winder-Haron are the ramining bandmates.
Tuesday 5 September – The Forum, Melbourne
Thursday 7 September – Roundhouse, Sydney
Friday 8 September – The Tivoli, Brisbane
Saturday 9 September – Hindley St Music Hall, Adelaide
Monday 11 September – Metropolis Fremantle, Fremantle
Follow Neck Deep on Their Socials
Need more Punk In Your Life?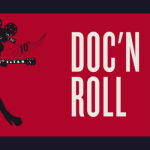 Punk News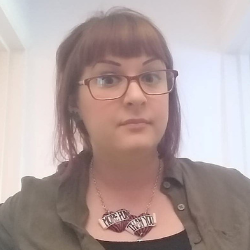 In it's 10th year, the Doc'N Roll Film Festival is celebrating a decade of inspiring, entertaining and vital films about the musicians we love.
Read More »
Punktuation Magazine For All Your Daily Punk News, Features, Interviews, Lifestyle and more!