They'll play their last shows together later this year with a short run of UK dates.
UK indie punks Muncie Girls will be breaking up later this year after a short run of UK shows that will cap their 13-year run as a band.
During that time the trio of singer/bassist Lande Hekt, guitarist Dean McMullen and Luke Ellis on drums released three 12" EPs, three 7" singles, a 12" split record and two albums, most recently 2018's 'Fixed Ideals'.
Hekt said on Instagram: "We started this band when we were 17 and the biggest goal we could muster up was to release a 7" single. We ended up doing more things and going to more places than we could ever have imagined.
"The community we found ourselves a part of was so special and really became our lives. If it weren't for the kindness of total strangers putting on shows for us, feeding us and letting us stay at their houses, we would never have been able to do any of the things that we've done."
Those things included playing SXSW – and being temporarily adopted by a family in Texas, touring Australia and traveling Japan by train, where they borrowed local bands' gear.
"I often heard stories of bands having to sleep in their vans or in parks or service stations. We always had somewhere to stay, no one ever let us sleep rough. I know we were incredibly lucky and we have our scene and our friends and fans to thank for that. We've relied so much on people's kindness; I hope that we were always grateful enough," she said.
Ahead of Muncie Girls' five farewell dates, which start with Brighton's The Green Door Store on 30 November, Hekt has her own UK tour plans in October following the June release of her 'Pottery Class' single and last year's release of her third solo album 'House Without A View'.
30 November – The Green Door Store, Brighton
1 December – Exeter Cavern, Exeter
2 December – Boston Music Room, London
7 December – Exchange, Bristol
8 December – The White Hotel (venue upgrade), Manchester
Tickets from munciegirls.co.uk
Follow Muncie Girls on Their Socials
Need more Punk In Your Life?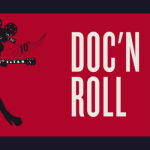 Punk News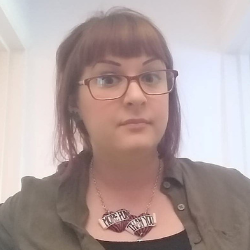 In it's 10th year, the Doc'N Roll Film Festival is celebrating a decade of inspiring, entertaining and vital films about the musicians we love.
Read More »
I'm a punk rock aficionado, martial arts pupil and fair-to-middling student of the Bengali language. I'm also a journalist, writer and editor, specialising in medicine and technology.
Click on Dom's photo for more of his articles