In 1979 The Slits' LP Cut was considered shocking for its music and its cover, but after nearly 42 years its influence continues to impact musicians today.
Prior to the release of The Slits' debut album Cut in 1979, if you asked people what images are conjured up when they think of a girl band/group, their minds might have first gone to '60s vocal groups like The Supremes or the Shangri-Las, or perhaps a fabulously funky disco outfit like Sister Sledge. Of course, those groups are completely 'badass' in their own way but as the punk scene exploded in the mid-70s an appetite was growing for a more prickly, tough, and revolutionary female band.
Enter The Slits…
It may be considered cliché to say now, but The Slits were pioneers whose sound would be the foundations on which many a riot grrrl band would build on having been inspired to start a band by the sheer energy, force, and exuberance that The Slits demonstrated.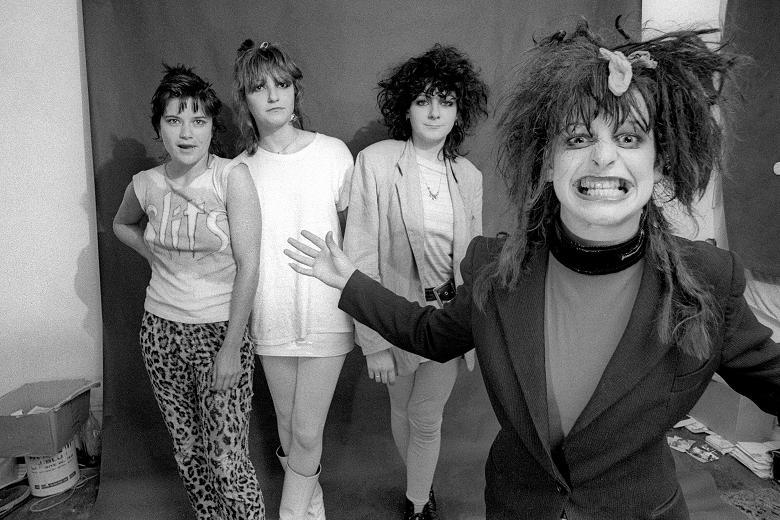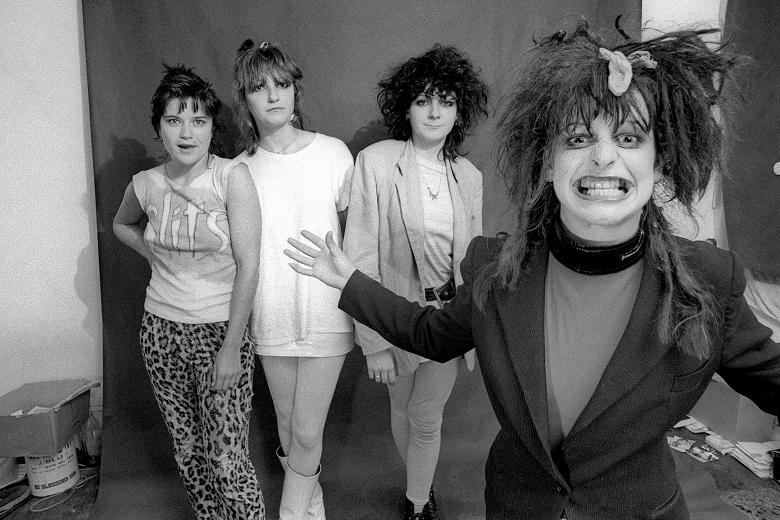 At a time in history when people didn't expect women to be loud, confrontational, and confident, The Slits entire persona was a breath of fresh air – they didn't give a shit what anyone else thought and they were ready to give it their all.
Bands like The Slits, The Raincoats, X-Ray Spex, The Pretenders and artists such as Patti Smith and Joan Jett demonstrated that one thing that punk absolutely did do for women was validate their contribution to the scene in all its varied forms. From punk poet Patti Smith and her androgynous, men's military wear look, to the raucous punk anthems of the Slits – women were not pigeonholed into one particular image or sound.
However, it wasn't all 'puppies and rainbows' for women in 1970s UK. At this time, life for women was pretty grim – career prospects were limited; many landmark legal changes for women were not yet passed, and rock music was dominated by the 'stale, male, and pale'.
Prog rock bands such as Pink Floyd, Jethro Tull and Yes filled the pages of music magazines as well as the radio airwaves. Women, meanwhile, were mainly restricted to pop and disco, particularly in terms of mainstream airplay. This makes the formulation and productivity of a band like The Slits all the more impressive.
Tessa Pollitt remarked in a 2018 interview:
"As young girls (Ari was at the tender age of 14 when I joined), we did not behave like girls were brought up to behave. We had a fire in our bellies, we could not be labelled, and we relied on our instinct.
"We were not about to accept what society had demanded of our gender, to be perfect housewives or secretaries. We were a feral, non-manufactured, unstyled, honest, comical, fearless group of four very different creative girls who faced violence verbally and physically as a band and individually on a daily basis. Those were violent times indeed and we were not alone in our experiences."
"As young girls, we did not behave like girls were brought up to behave. We had a fire in our bellies, we could not be labelled, and we relied on our instinct." Tessa Pollitt – The Slits

Tweet
The Slits were formed in 1976, comprised of members from other punk outfits such as The Flowers of Romance (Viv Albertine and Palmolive) and The Castrators (Tessa Pollitt) along with charismatic frontwoman Ari Up.
They toured with The Clash on their White Riot tour of 1977 and playing in this nationwide punk package tour exposed them to an army of new fans. Their debut album Cut was recorded in 1979, and it is not hyperbole to say that a classic was born during that recording session.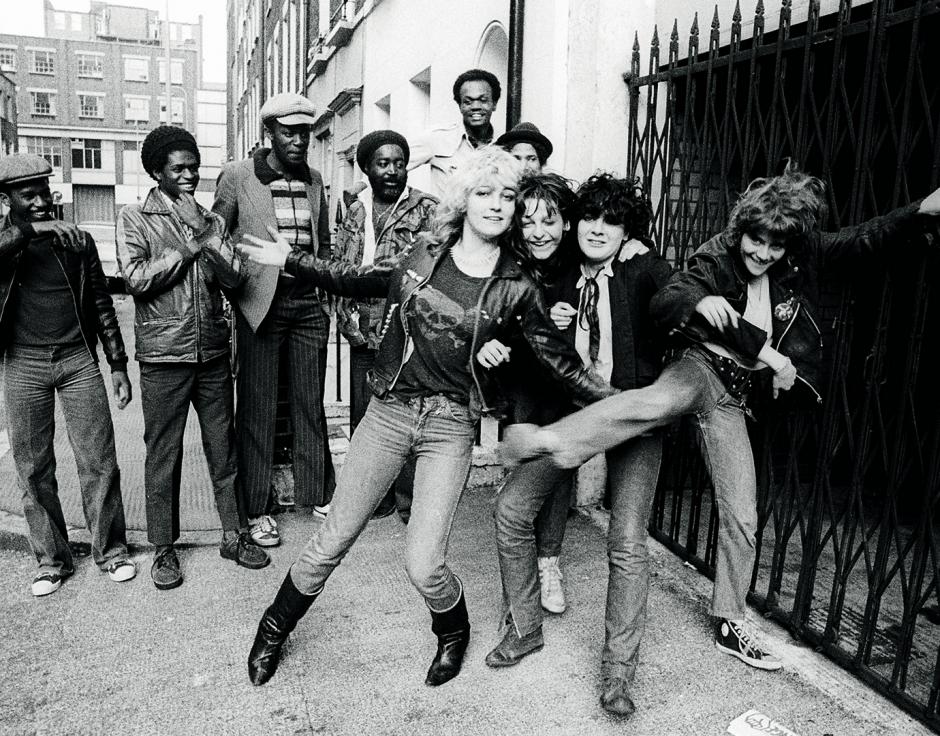 The significance of an album like Cut snowballs over the years, time giving us more perspective to appreciate the impact that the record has had. It has consistently featured on 'Greatest Album Ever' polls by the like of Rolling Stone, The Observer, 1001 Albums to Hear Before You Die etc. as well as being cited by rock icons such as Kurt Cobain as a personal favourite. Not bad for a band that, at the point, was relatively amateur – although certainly not without their own respective skills.
Cut was recorded at Ridge Farm Studios in Rusper, West Sussex, produced by legend Dennis Bovell. The album is a strong mix of fun, upbeat pop; laid back dub rhythms and raw punk energy. But how much do we know about what went into the album in terms of musical knowledge from, not just the band members themselves but the producer Mr Bovell? Let's have a look…
Although it has been said that the members of the band were unschooled in their musical abilities, they were not short of musical credibility and pedigree. The Slits' were immersed in the music scenes around them and even though they may not have brought classically trained knowledge into the recording studio, they certainly brought a knowledge of music, of the energy of the scene that was growing up around them and an openness to experiment and create a statement that can stand next to any other output at the time.
They had the same energy and DIY sound as their peers, gradually honing their musical skills and cementing together to create a strong and defiant debut.
The Band:
Ari Up: Arianna Forster grew up in a household immersed in music and by osmosis, absorbed a lot of the music around her. Her father was a German schlager singer– a style of European popular music that in German tradition fuses operettas, folk and pop set against lyrics that are often sentimental or positive in tone.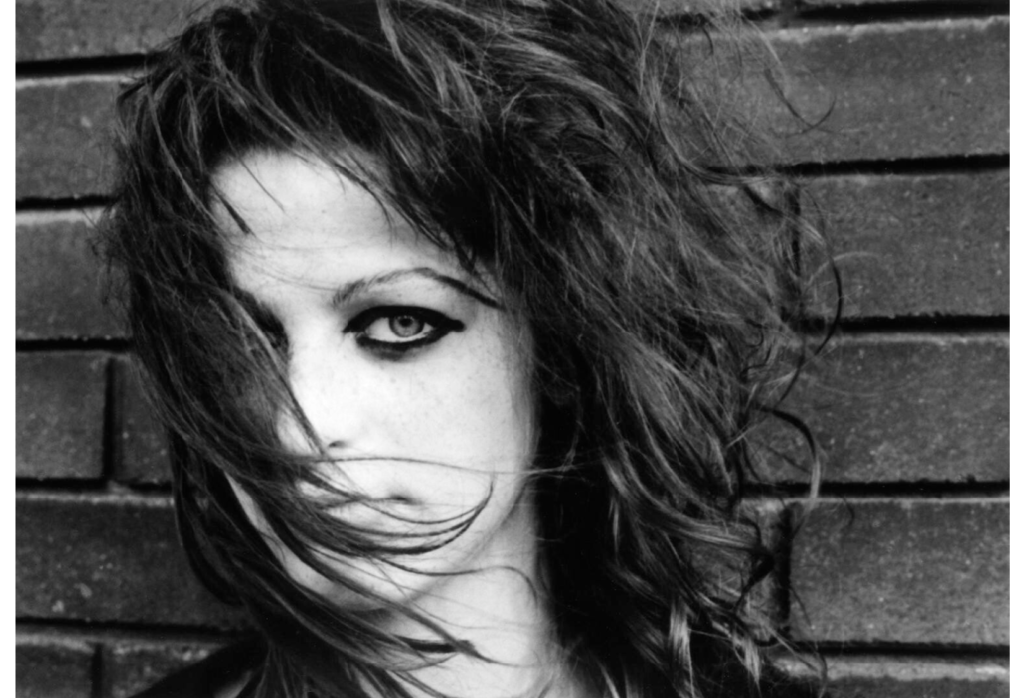 Although you would be hard-pressed to find an obvious schlager influence in the sound of the band, there are similarities in the style of vocals that Ari displays in Slits recordings – strong pronunciation and operatic key changes delivered with an upbeat tone.
Her mother was friends with numerous musicians and would often take in those who needed somewhere to stay. Famously, Ari Up's stepfather was Sex Pistols frontman John Lydon and she learned to play the guitar from Clash frontman Joe Strummer. Not a bad environment for developing her own musical niche and skills.
Viv Albertine: Albertine was at the nexus of the London punk scene from its inception – she was an early Sex Pistols fan and friends with members of The Clash.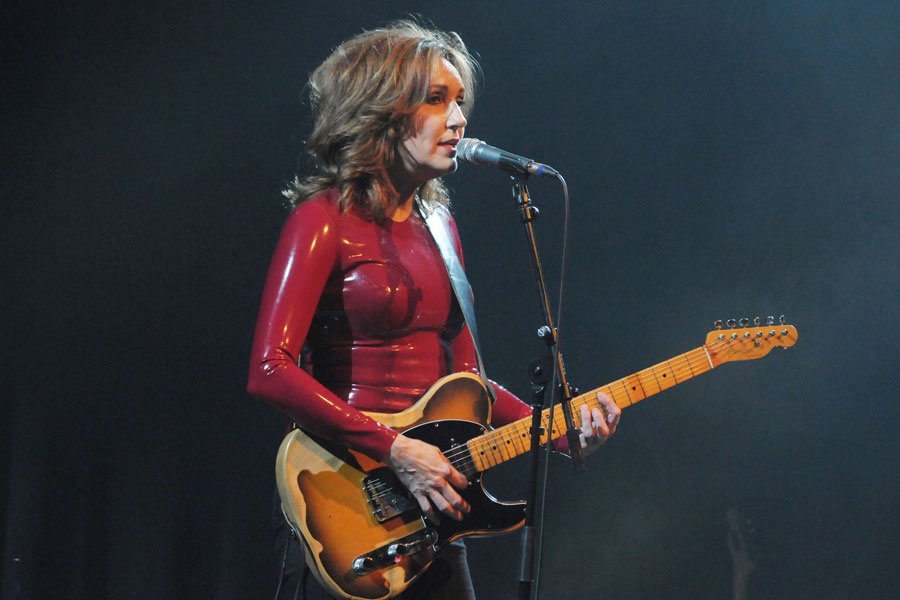 She replaced founding Slits member Kate Korus after overcoming her initial reluctance to join an all-female band, encouraged to 'go for it' by none other than The Pretender's Chrissie Hynde.
Viv Albertine has been open and candid about the challenges facing female musicians at the time and the disdain and snobbery involved in shopping in record shops, buying instruments – being involved in music at all.
Her memoir Clothes, Clothes, Clothes. Music, Music, Music. Boys, Boys, Boys details many of the insidious struggles facing the band at the time. Albertine's musical chops were not confined to the band as she also contributed guitar and vocals to the UK punk collective 49 Americans and has now gone onto pursue her own solo career. Viv has said that at the time of going into the studio,
Tessa Pollitt replaced the original bassist Suzy Gutsy and was no stranger to musicianship or bands. She began learning guitar in college and had already played for The Castrators when joining The Slits.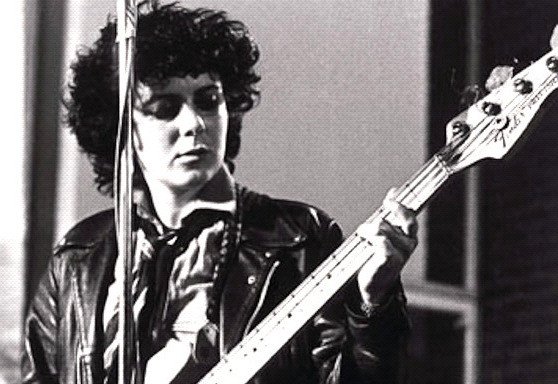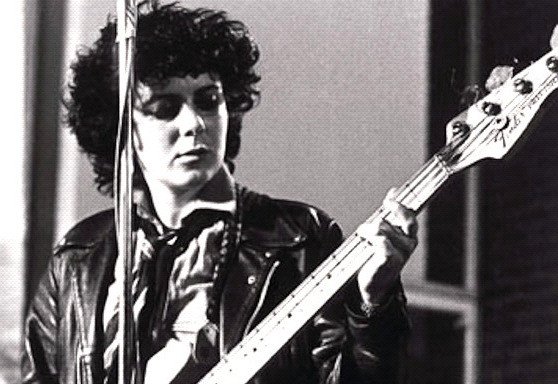 Budgie: Future Siouxsie and The Banshees and The Creatures drummer Budgie was brought in for drumming duties after the departure of Palmolive (who left The Slits and joined The Raincoats).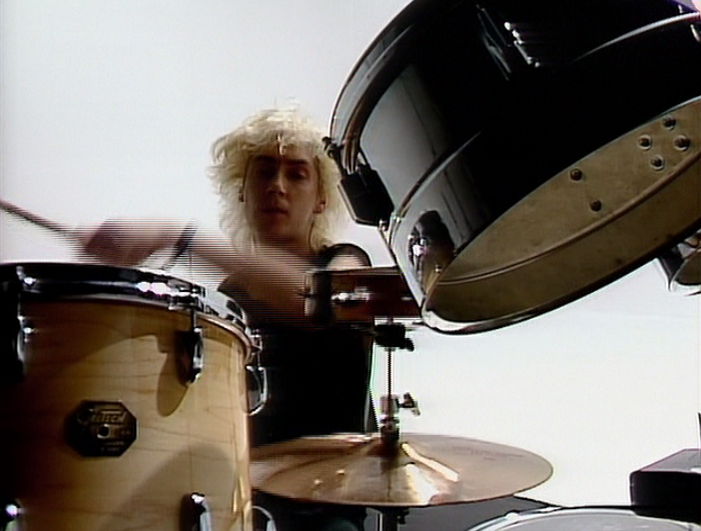 His drumming style was inventive, rolling, and able to adapt to the shifting, quirky tones of the tracks. Considered to have power, sensitivity and technique, Budgie was a talented drummer who went on to work with artists such as John Cale, Japanese taiko player Leonard Eto and the Indigo Girls. NME readers voted him best drummer in 1983- so it's clear that The Slits album would benefit from the contributions of such a drummer to complement their songwriting.
The Producer:
The album was produced by Dennis 'Blackbeard' Bovell – a Barbados-born producer who is best known for his work with dub reggae poet Linton Kwesi Johnson. Johnson recites his poetry in Jamaican patois overdub reggae which is usually written by his collaborator Bovell.
Bovell moved to South London from his Caribbean home of Barbados and made a name for himself setting up his own sound system (a group of disc jockeys, engineers and MCs playing ska, rocksteady or reggae music). Bovell is considered an integral figure in the early days of Lovers Rock – an incarnation of reggae music noted for its romantic sound and lyrical content.
He was also pretty proficient with disco and tried to fuse the rhythms together. By the time of entering the recording process, Bovell had proved he had the pop-chops to make something melodic and catchy as well as the reggae credibility to do justice to the experimentation with a genre that was becoming a favourite amongst many punk musicians.
Ari Up was a particular fan of reggae music – something she had in common with Johnny Rotten and Paul Simonon to name a few.
"Dennis (Bovell) corralled us into shape and tidied up all the ends, but without trampling on creativity. It was so rare for a man in the 1970s to put himself inside the heads and hearts of four crazy young women." Viv Albertine.

Tweet
Viv has said that at the time of going into the studio, the band were listening to Dionne Warwick Sings Burt Bacharach and were very much influenced by that album and were assured that Bovell had the wide range of musical knowledge to appreciate what part of that sound they wanted to interpret on their own album. As pop songwriting credentials go, Burt Bacharach is a high bar to try and emulate but this explains the well-crafted melodies heard throughout the album.
"Dennis corralled us into shape and tidied up all the ends, but without trampling on creativity. It was so rare for a man in the 1970s to put himself inside the heads and hearts of four crazy young women," Viv said in an interview with The Guardian in 2013.
The album:
The album itself is a fun, intelligent and varied album. The cover of Marvin Gaye's Heard It Through the Grapevine is given a funky twist with Ari's voice oozing irreverence. Tracks like So Tough start with a communal muttering that is reminiscent of a schoolgirl gang sharing an in-joke as you walk past them in the corridor- a united front and shared camaraderie that makes you want to be part of their inner circle.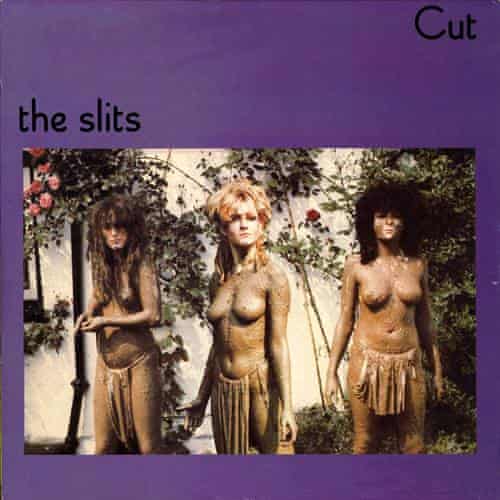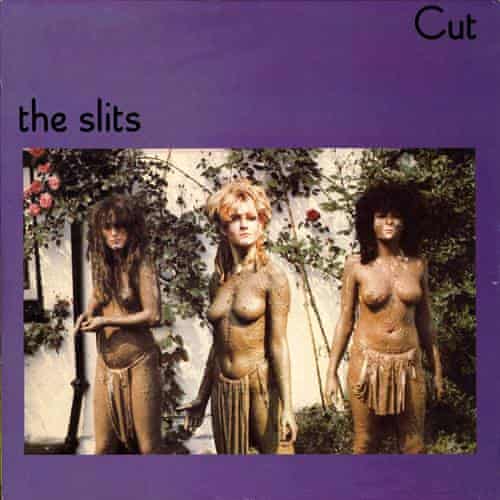 "The album cover was shot in the rose garden," Albertine explains. "We wanted a warrior stance, to be a tribe. We were egging each other on, and the next thing you know we were sitting in the mud, smearing it over each other. We knew since we had no clothes on, that we had to look confrontational and hard. We didn't want to be inviting the male gaze."
The lyrics were political, observational, and pretty sarcastic- songs such as the anti-consumerist Shoplifting and the feminist Typical Girls show the band balanced a wise mature approach to the world around them with a playground, sing-song teasing.
The legacy of the album has already been written about in numerous publications and although most agree on its significance today, it was not always received as such. Tessa Pollitt is candid about the band's experience at the time:
"We were not given the credibility back in the day, constantly receiving negative reviews. Now perhaps in hindsight, people may finally recognise the influence we have had on future female artists"
Despite the influence of the album and nearly 42 years of steady sales, Viv Albertine claims that their former record label Island, has never paid them royalties for the album.
"Island paid a £45,000 advance to the Slits in 1979, a sum they have recouped many times over, but because the Slits only get 8% of Island's profits (after all Island's costs and repayments) which then goes towards paying off our advance — they say we still owe £10k," Albertine explained.
"We do not even have money for a lawyer. It's complicated… but the truth is, even though many thousands of copies of Cut have been sold and Island are in profit from the record and Dennis Bovell, the producer, got a different deal and gets paid, the Slits have never received any money, NOT ONE PENNY, from Island for the 'classic, in their top fifty albums of all time."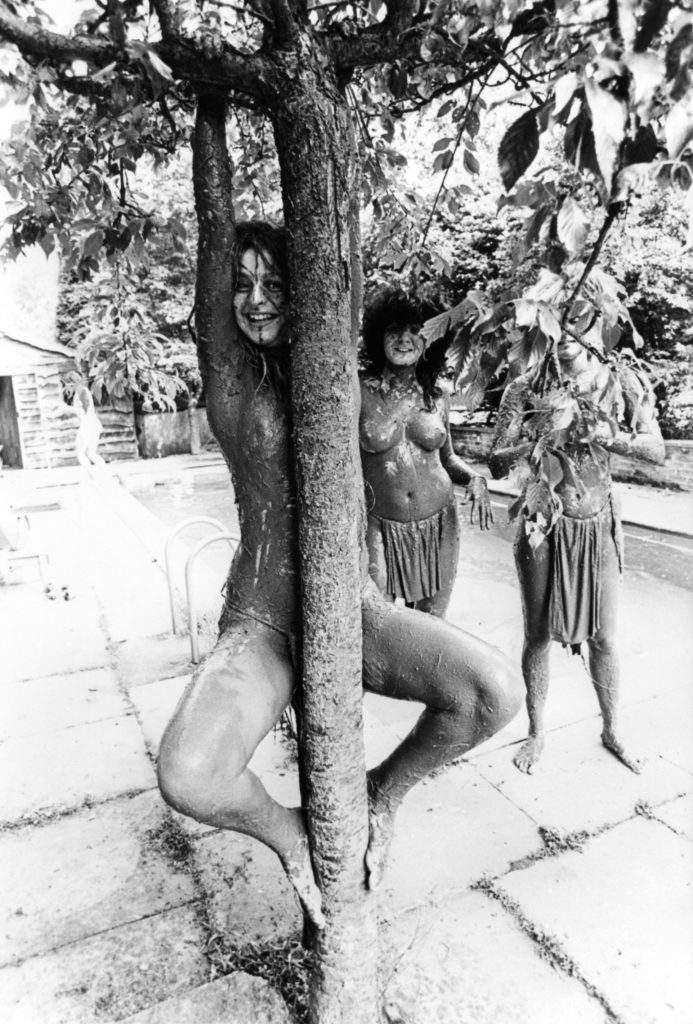 Despite the real-life Island Records 'rock 'n' roll swindle' The Slits place in the annals of not just punk, but music history is surely cemented?
"The Slits have become something beyond The Slits, bigger than life, bigger than our personalities. They have become very mythical. The responsibility to stay true to ourselves is huge." Ari Up

Tweet
"The Slits have become something beyond The Slits, bigger than life, bigger than our personalities," Ari Up told Loud and Quiet magazine in 2009. "They have become very mythical. The responsibility to stay true to ourselves is huge. People need something like The Slits, even if it isn't us. Every time we play, there is always a girl who says, 'I am going to start a group'. There is always someone who tells us that we have been an inspiration or life-changing."
We couldn't agreed more!
---
Like this? You might enjoy…