SoCal punks drop first new music in four years and announce upcoming album The Forest.
Californian punks Moonraker are not short on humour, jokingly calling themselves "The Michael Jordan of Baseball of Punk Rock". The band have just released a video for the lead single Crickets from their upcoming album. The Forest is the bands' third album release and is out May 13 via Tiny Dragon Music / Bearded Punk Records / Bypolar Records / No Time Records.
Of the new single, the band says, "Sometimes it feels like everyone's crazy except you. But if everyone's crazy except you, that actually makes YOU feel like the crazy one. Sometimes you wake up, and you think everyone's against you, even though you know that's not true, which makes you feel MORE crazy. Most of the time, you're wrong about all of it, but sometimes you're right. Crickets is about the assumption that regardless of if you're wrong or right, realistically no one actually gives a shit, even though you desperately want them to."
The video was filmed and edited by Moonraker. Additional editing by Matt Scifres and Adam Corey Thomas.
Discussing the new album, The Forest, drummer, vocalist David Green explains, "This record took forever to make, and it nearly killed me. When we got back from a tour in 2019, I was falling apart. Physically, mentally, personally, you name it. I wasn't sure about my place in the people I cared about's eyes, in the punk scene, in anything.
I wasn't sure exactly how to start working on new material, but never the less we tried to. Then all of a sudden, we were stranded in Mexico after our vehicle and gear were stolen. I was already holding together by a thread, and in an instant, the one thing that sort of made me feel ok was gone.
So we stopped writing songs for a while to slowly figure out how to get new instruments. Then once we did and were finally feeling good enough to start working on it again, a funny thing happened: the world shut down. We got laid off from our jobs, our families were at high risk, and once again, we were kind of stuck in limbo. We paused working on new songs (or anything) for a few months.
Eventually, Nick and I started meeting up a couple of times a week in my backyard. He was on one side of the yard with an acoustic, me on the other side with a practice pad, and we finally started working on these new songs. We re-wrote most of what we had already; we wrote and re-wrote new ones.
Matt, who had recently joined the band in the middle of all this, started joining us in these backyard practices. We started quarantining together and taking multiple tests a week so we could finally be in a room together to finish up for real and record them.
And the end result is that these are hands down the best Moonraker songs on the best Moonraker album. Nick killed it, Matt killed it, I killed it, Chris Collier (who recorded it) killed it. I feel closer with Nick and Matt as bandmates and friends. I am super proud of the musicianship that they brought to the table on this one. Even though it's 12 songs documenting perhaps the darkest part of my life, all three of us are in agreement that we couldn't be more proud of it, which makes me happier than anything."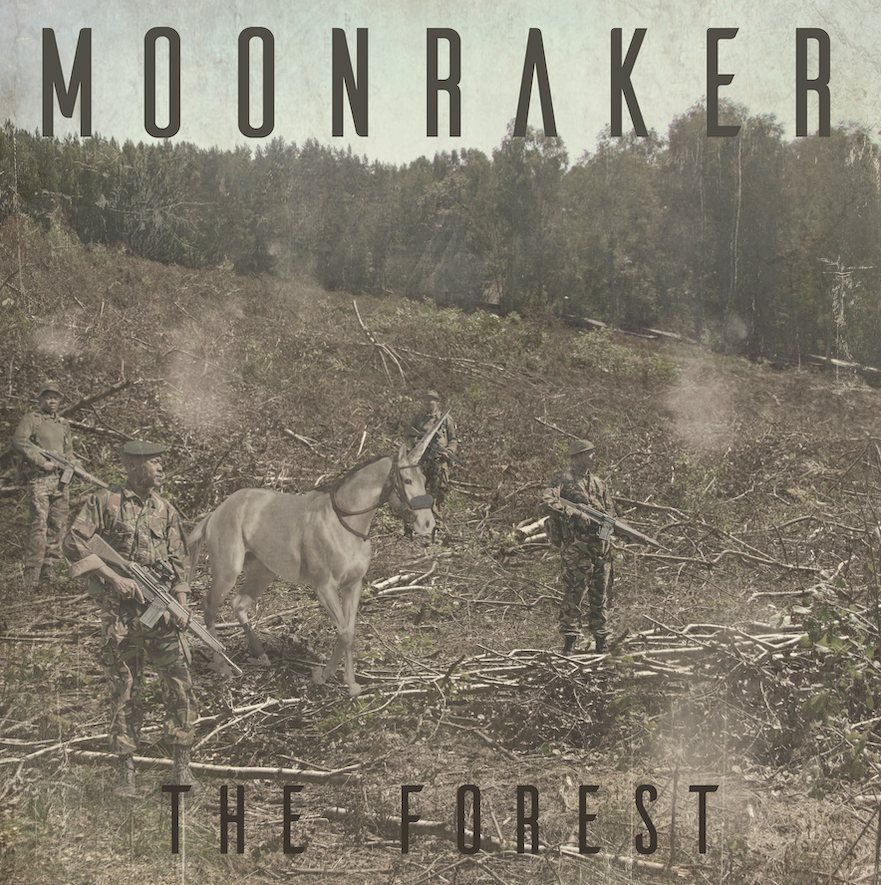 ---
Follow Moonraker for more…
---
More of the latest in punk right here
Punktuation Magazine For All Your Daily Punk News, Features, Interviews, Lifestyle and more!