Justin Courtney Pierre opens up about his mental health issues and latest EP.
TW: Mental Health & Suicidal themes
Motion City Soundtrack frontman recently shared why he's been quiet in the days following the release of his latest EP, 'Permanent Midnight'; an intensive psychiatric hospital program due to ongoing (lifelong) battles with mental illness.
Justin Courtney Pierre's psychological afflictions have never been a secret, clearly providing the emotional muse for most of his lyrics and music, Motion City Soundtrack included, especially the album My Dinosaur Life, and his recent EPs. Importantly, it is through his music that people can relate and not feel so alone, can look to the lyrics for hope, or share with others to express what they themselves are going through.
For people who suffer from mental health issues, sometimes it is hard to catch yourself before hitting the bottom. From there, sometimes it doesn't feel like there is any way out other than suicide (to which we have lost so many, many musicians of late). But if you can reach out early, there is help and hope, and the fact Justin is being so open about his journey is an inspiration. Fight the stigma!!
His post reveals that he was able to recognise the signs and symptoms of the degrading nature of this recent mental episode and that he is now receiving the best care possible, to get better, to get back to what he loves.
Justin spoke briefly of the EP series, and thanked the people involved. Here's what he said under his Instagram handle, @jcpmcs, on 17 December 2022:
After attempting to write (and rewrite) a post about my newest EP (that I forgot to promote upon its release a week ago) nearly twenty times (with little to no improvement), I figure an entirely new approach is warranted. Especially under the circumstances. So here it is, the no frills version, along with a bunch of photos from my life over the last few months (see post):

As I post this, I am currently at the end of day 4 of what will be a three week stay at an intensive psychiatric program (this is me just ripping off the bandaid). I haven't been well for a while, and quite possibly my entire lifetime (more on that to come). After my initial 15 days is up, I hope to be directed to another more specialized program which may last anywhere from 4-8 weeks. I'm still sober and I'm still me (as much as anyone who is not really self aware can ever be certain of a thing like that). But I'm finding that my relationship to things that once felt fully understood no longer make a whole lot of sense to me, and that has become unsettling.
I am eternally grateful to my wife for being such a non stop positive force that never lets up, and continuing to have hard conversations, and making shit happen. This is what love looks like. I am also thankful for all the family and friends pitching in to help my wife and kid while I'm off getting my brain and body worked on. And I am thankful to you for digging what I do (or have done), whatever your fucked up reasoning is for doing so. 😉



Back to the EP… I set out to make a second solo record in 2020. That didn't happen. So Instead I made 4 EP's. I was always going to record this project in this particular way, the only difference being that it was going to be one full-length instead of 4 EP's (inspired by Bob Pollard's sonic collage style GBV recordings of the early '90s). All the songs are connected. The story is all there. These EP's are 4 very specific pieces of a much greater whole. But I don't have the energy to get into it right now, and it's far more exciting to plug your own ideas into another's work and see what speaks to you (or not)…
…Although I am interested to know what YOUR track order would be if you had to use all 20 songs and come up with a side one and side two that flows and makes sense. Please, no "Use Your Illusion" or "Melancholy And The Infinite Sadness" jokes, because I am feeling emotionally fragile.

Last thing: Many thanks to all the hard working folks that spent many hours on this EP over the course of almost a full year (especially after I fucked up the first go at making this happen and nearly shelved the entire thing). Thank you for your patience and musicianship. Here are the names and offerings of the main geniuses involved. You should look them up and work with them if you ever get the chance.

We wish Justin and his family all the best during this difficult time and thank him for wanting to get better and overcome each moment in his own way.
If you, or someone you know, is suffering from depression or having thoughts of suicide, please reach out to your GP or these crisis phone lines for help:
Read Amanda Bacchi's Permanent Midnight album review here.
Permanent Midnight is out now on all streaming services.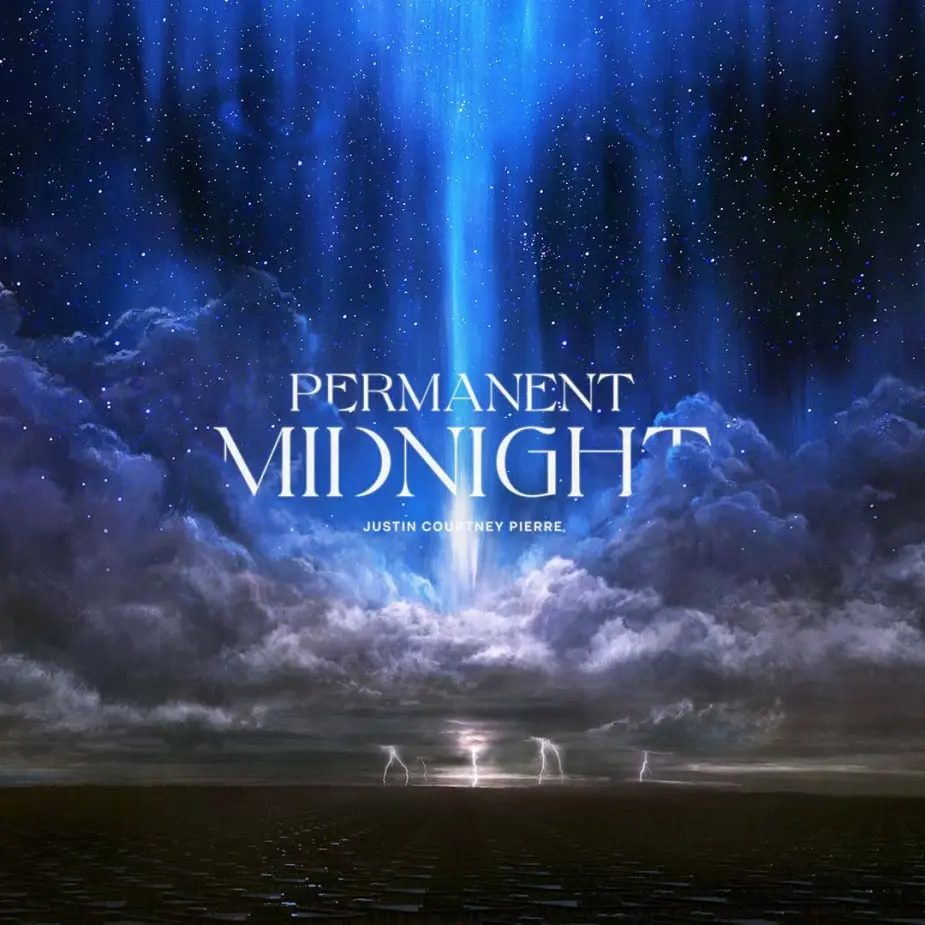 ---
Follow Justin Courtney Pierre
---
Read more of the latest in punk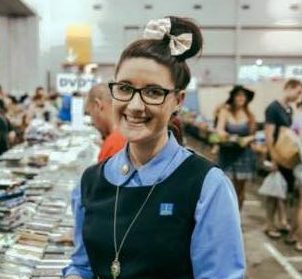 For over two decades, Amanda Bacchi has been hosting TV, radio, podcasts, and moderating/hosting for conventions across Australia. She has a PR & Journalism degree from USQ, is a writer, researcher, interviewer, copywriter, editor, events manager, content creator, script and comic book writer, and librarian. She loves reading, gardening, and her birds