Mexcian punk rockers Big Spin have released a new lyric video for their latest high energy single Bottomless.
The new single from Big Spin's latest release, self-titled album has a high energy '90s skatepunk vibe, one of the band's favourite era's of punk music. The track starts off with a heavy bass riff, joined by tireless guitars and fast-paced drumming to create a syncopated harmony.
After not playing together for over 17 years, Bottomless was one of the first songs the band wrote together as a group.
Talking about the new single, the band have said, "As for the lyrics, I think they reflect what we have always wanted to do with our music, because although we recognise that our lives are determined by many factors —social, economic, cultural, etc.—, deep down, at the bottom, there's an open space, without ties; a small degree of freedom that, like every kind of freedom, is absolute freedom. I guess the main idea of the song is that, at the bottom of everything, it's all bottomless, so stop dwelling on what could have been and start creating your own life."
Big Spin was formed in Mexico City in 1997, releasing their debut album Be Good to Yourself in 2000.
They toured through Mexico with bands like Dee Dee Ramone, Strung Out, Union 13 and more. In 2001 they played in Madrid, Spain, at the Festimad 01, one of the biggest music festivals in all Europe, where they shared the stage with bands such as Muse, Slipknot, Biohazard, and Manic Street Preachers among others.
After a few changes, by 2013, Big Spin became vocalist/guitarist Eumir, guitarist Ros, bassist Miguel and drummer Gibran. The new line-up released two new singles for the first time in over ten years: I Miss My Friends and They Take Away.
Now, in 2020, twenty years after their first album, the band have released a new, long awaited full album, drawing strongly on their musical roots.
Bottomless is now available on all streaming services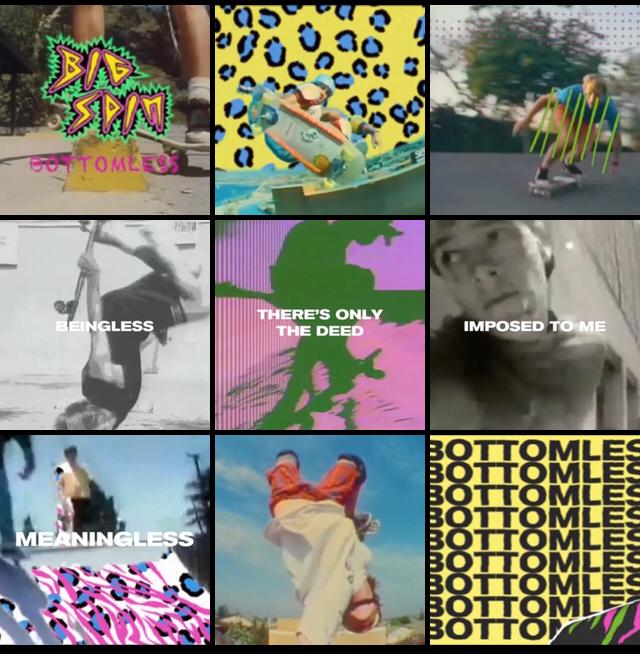 ---
Follow Big Spin on socials for more
Punktuation Magazine For All Your Daily Punk News, Features, Interviews, Lifestyle and more!