Rowdy pub-punks Private Function announce their new album Whose Line Is It Anyway? for an August 28th release after recently signing to new label Damaged.
Private Function recently released their newest single I Don't Want To Make Out With You from the upcoming 13 track LP 'Who's Line Is It Anyway?'. The fast paced 1 minute 27 second song is the first sneak peek into their new album, as well as their album artwork release; an illustrated image of the folded $5 Australian note 'trick' that shocks some and makes others laugh. Although, Private Function are used to delivering the shock factor to their listeners through their music and album art choices;
Their 2019 Metallica parody album titled St Anger not only has the same name but very similar art, as well as the punk rockers 2017 album Six Smokin' Songs that has Australia's infamous cigarette "Bryan" packet.
The band has also punked up and released a range of different covers including Metallica's Frantic, Midnight Oil's King Of The Mountain and Sweet's Fox On The Run, and even gave a nod to Ozzy Osbourne and Randy Rhodes by hinting at the iconic Crazy Train guitar riff in Private Functions song God Save The King Hit.
Over the years they have written a plethora of awesome punk songs combined with the classic Australian-pub-rock tones and energy. Keep an eye and ear out for Private Function as you won't want to miss their upcoming album!
---
More Private Function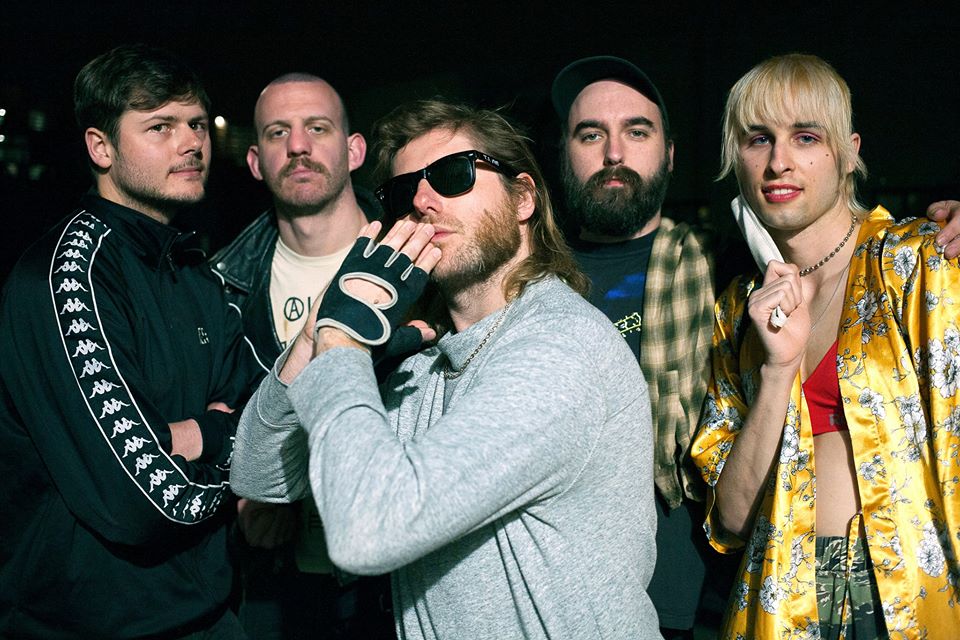 ---
I'm a multi-instrumentalist musician, songwriter, and music journalist. When I'm not gigging with my band Rude Rum or writing, I teach guitar. I graduated from the Music Industry College, Brisbane (where I was in a punk band) in 2016 and plan to spend my life helping the world find a new groove. When asked at kindergarten what I wanted to be when I grew up I simply said 'a rock star'… nothing's changed!