You don't want to miss Martin Scorsese's documentary featuring David Johansen, the legendary frontman of New York Dolls, which is set to premiere April 14 on Showtime.
Get ready to be thoroughly entertained, as the long-awaited documentary, 'Personality Crisis: One Night Only,' is about to hit the screens!
Directed by none other than award-winning director, Martin Scorsese, this one-hour doco follows the life and career of the legendary frontman of the New York Dolls, David Johansen.
The documentary was filmed during one of Johansen's pre-pandemic concerts at the iconic Club Carlyle in Manhattan, where the singer thrilled his audience with his amazing song catalogue and entertaining stories of his experiences while being a part of the New York City music scene.
Scorsese, who's been a fan of Johansen's work since the '70s, said in a statement, "I've known David Johansen for decades, and his music has been a touchstone ever since I listened to the Dolls when I was making Mean Streets. Then and now, David's music captures the energy and excitement of New York City.
"I often see him perform, and over the years I've gotten to know the depth of his musical inspirations."
If you're a Dolls fan, you don't want to miss this documentary on Showtime on 14th April.
Get ready to witness a unique behind-the-scenes look into Johansen's electrifying performances, insightful stories, and much more. 
Need more Punk In Your Life?
New Releases
Problem Patterns drop empowering single 'Letter of Resignation' via new label home Alcopop! Records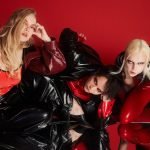 New Releases
Band Unveils Title Track as Final Single Ahead of Album Release, Accompanied by Self-Made Music Video
Punk News
Frenzal Rhomb Takes Over Iconic Aussie TV Music Show 'Rage' For What Promises To Be a Punk-Rock Extravaganza!
<div class='heateor_sss_sharing_title' style="font-weight:bold"
Read More »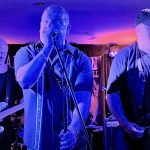 Punk Features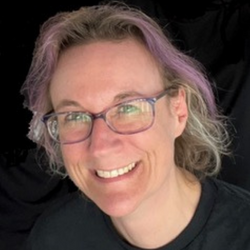 New punks on the London block Denizens played their 2nd ever gig in West London on Saturday, showcasing their debut EP 'Mind Control'. Punktuation's Ruth
Read More »
New Releases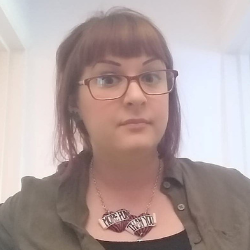 UK ska punk stalwarts Random Hand are back with the announcement of a new album later this year and a new single- 'Lifejackets'- out now!
<div
Read More »
Punk Festivals
As Punktuation continues its coverage of some great punk festivals, we were there for Punk On the Peninsula, in the beautiful Scottish countryside!
<div
Read More »
Punktuation Magazine For All Your Daily Punk News, Features, Interviews, Lifestyle and more!