Labels that commit to and nurture their artists seem to be few and far between these days but independent punk label Manic Kat say they always aim to put the artists first.
Dischord. Lookout. Stiff Records… there is a long history of intrepid record labels that have supported, nurtured, and promoted punk music to the masses (or at least medium-sized groups of interested parties).
Record labels play an integral role in any music scene, and labels that support up-and-coming bands keep a genre alive. We caught up with Peter James, CEO and Founder of independent punk label Manic Kat Records, to discuss how he sees the label's role in supporting artists and what you can expect from the bands on their roster.
How did Manic Cat Records get started?
"MKR has always been about the artist since day one. As an artist myself, I put together a business model that is not completely one-sided and allows for the growth and development of the artists on our roster. Our ethos has always been 'if our artists succeed, we succeed, and if we succeed, they succeed', so it is a very team-oriented environment. We are trying to get away from the "us versus them" mentality."
Like many others in the music industry, Manic Kat Records was heavily impacted by the pandemic. For Peter, this meant re-grouping and thinking of ways to keep fans engaged.
"The pandemic really made us look at our business much more closely. While the whole thing was absolutely terrible, and we were extremely fortunate to make out the other side of it, it did allow us to grow into a digital media content creator. We launched Punk Hub Live, a simple multi-pronged social media streamed content site, in May of 2020. and we quickly saw a need for our "niche" content in the market, and now we are in the middle of expanding and evolving it into a more streamlined platform, which we will be announcing at the end of April!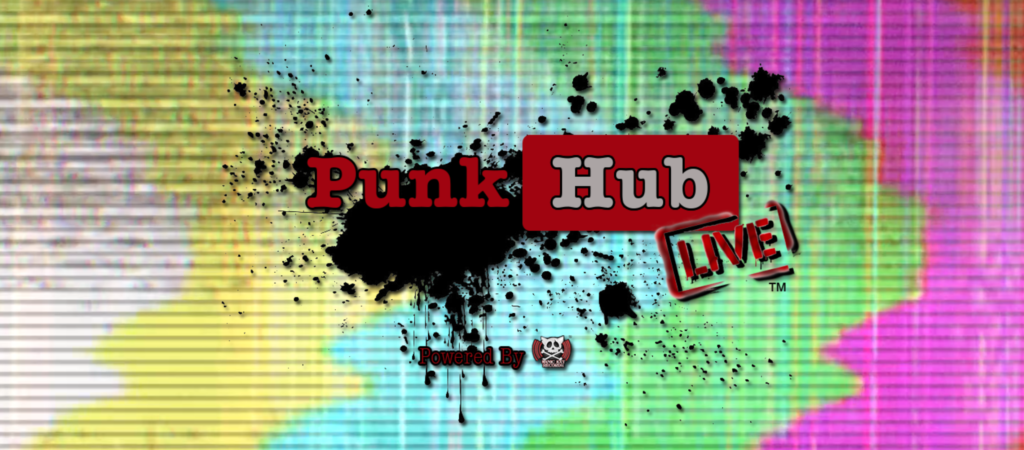 Exciting news! And 2022 is shaping up to be a pretty exciting year for releases as well.
"We are very excited for upcoming 2022 releases – we'll have new music out by Nautical Mile, New Age Affair, Lights on the Coast, Just Happy to Be Here and many more, along with a few very cool surprises!"
Tell us about your upcoming event with American Colosseum Wrestling in West Nyack & how people can support?
"This is actually the second event we are working with ACW Wrestling to produce. This, like the last one, will take place at the Palisades Center Mall in Rockland County, NY. The last event amassed over 4K attendees, and we are anticipating to by far exceed those numbers this year. This event brings back the concept of 'rock and wrestling', and we have really stepped it up this year to give people an even better show and experience!
This event is completely free to attend; however, we are running this event to raise proceeds for a non-profit that MKR is extremely close with and have worked with for years, Blankfest.Org. They raise money to purchase blankets for NYC's homeless and less fortunate. Even if you can't attend the event live, please consider whatever you can comfortably afford to help their efforts, www.blankfest.org."
What do you think of the punk scene at the moment? There are always naysayers who claim that there is no 'punk scene' anymore – what do you see as the direction and future of punk?
"The 'punk scene' will never die out. There are still pockets in different parts of the country as they have always been, it may not be fully 'mainstream' right now, but it will never die out. Music trends come and go, and genres get 'recycled' all the time. Right now, the early 2000s are big, and we are seeing a big uptick in pop-punk bands."
With punk showing no sign of going anywhere, Manic Kat Records are always on the Lookout (get it? Lookout? Never mind…) for new artists, and they are keen to build a strong relationship with the bands they work with:
"We are always on the lookout for great music and great people to work with! However, we have gotten even more selective than ever before and really look for artists that have at least toured regionally for minimally a week just to prove that you are ready, willing, and able to get out there. Touring has never been easy; however, with things opening up again, people are ready to see live music again, so get out there and cut your teeth!
We are very close to the artists on our roster. Our business model and offering are unique, so it takes the right artists to understand it and what we bring to the table".
Check out the artists signed to Manic Kat Records here and perhaps discover your new favourite band!
---
Follow Manic Kat Records
---
More Punk Stories….