Boasting influences ranging from The Stooges and The New York Dolls to The Velvet Underground, garage-punk band the Lotts, who hail from north-west England, launch their debut EP on stream and 12-inch vinyl. 
We Are The Lotts is a five-track high-speed attack on the senses from the Warrington-based outfit. 
The band's mantra is 'do it fast, do it loud,' and the EP explodes into life with the title track, followed swiftly by I Don't, Dumb, Preacher Man, and Mouth. 
 "It's just simple energetic rock. We don't write songs to tick a certain box or whatever. It's music for people who like it simple and stupid," says guitarist and vocalist Henry Bucanan. 
The Lotts will rock you – the EP was recorded at Rockfield Studios, where Queen recorded the classic A Night at The Opera track Bohemian Rhapsody – remember the scene where the cockerel crowded in the movie as Roger Taylor sang a high-pitched Galileo? Well, that was Rockfield!
We Are The Lotts is available to stream now and pre-order on 12" vinyl via Liverpool based label Whispering Pines.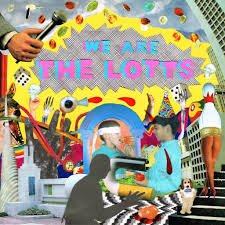 ---
More About the Lotts
The Lotts formed in 2018 and are Henry Bucanan – Vocals & Guitar,Henry Bucanan– Guitar, Joel Norton – Drums and Jamie Evans – Bass 
I'm Roger Kasper, 55. A punk since October 77 when the Stranglers rocked Top of the Pops with No More Heroes. Journalist since 1983 with stints on national newspapers and magazines and editor of local papers. I'm Gravesend born and dragged up I keep poultry, garden, run and generally make a nuisance of myself!