To celebrate the upcoming release, the band unleash the video for their new single 'Pity'.
According to Out Of Love's frontman Jack Rogers the band's latest single, 'Pity', is an observation about a person he knows who does nothing but moan about life. Jack says the song is "a response to the toxic outlook they have on the world and how I want nothing to do with them anymore.
"Even though cutting that person out from my life will be hard and conflicting, it's necessary to surround myself with like-minded, forward-thinking people, Jack reveals. "It's hard to watch someone you care about be so set in their ways and do very little to try and change even after helping them time and time again. Pity is a reminder for me to never turn into that person."
"It was great to work with our pal Harry again for the 'Pity' video," says Rogers of the visuals for the single. "He always gets exactly what we want straight away. We love having him part of the visual representation of the band."
"It's amazing to finally see a year's worth of work in physical form. The idea to have a compilation LP plus a few extra tracks was something we wanted to do from the beginning, and we are so stoked it's happening," he continues of the album. "It's exciting to watch the older tracks get rediscovered and have a proper physical release as well as showing people where we are wanting to go creatively with the bonus new material!"
Like everyone else, the band spent most of 2021 battling against shifting live schedules in the face of the pandemic but managed to complete their debut UK tour dates in September 2021, with their first-ever show in Milton Keynes sold out well in advance.
They went on to play alongside the likes of Salem, Chubby and The Gang, and Dead Swans, also finding time for an appearance at Wild Paths Fest and an exclusive live session on IGTV for House of Vans as part of their Next Era series.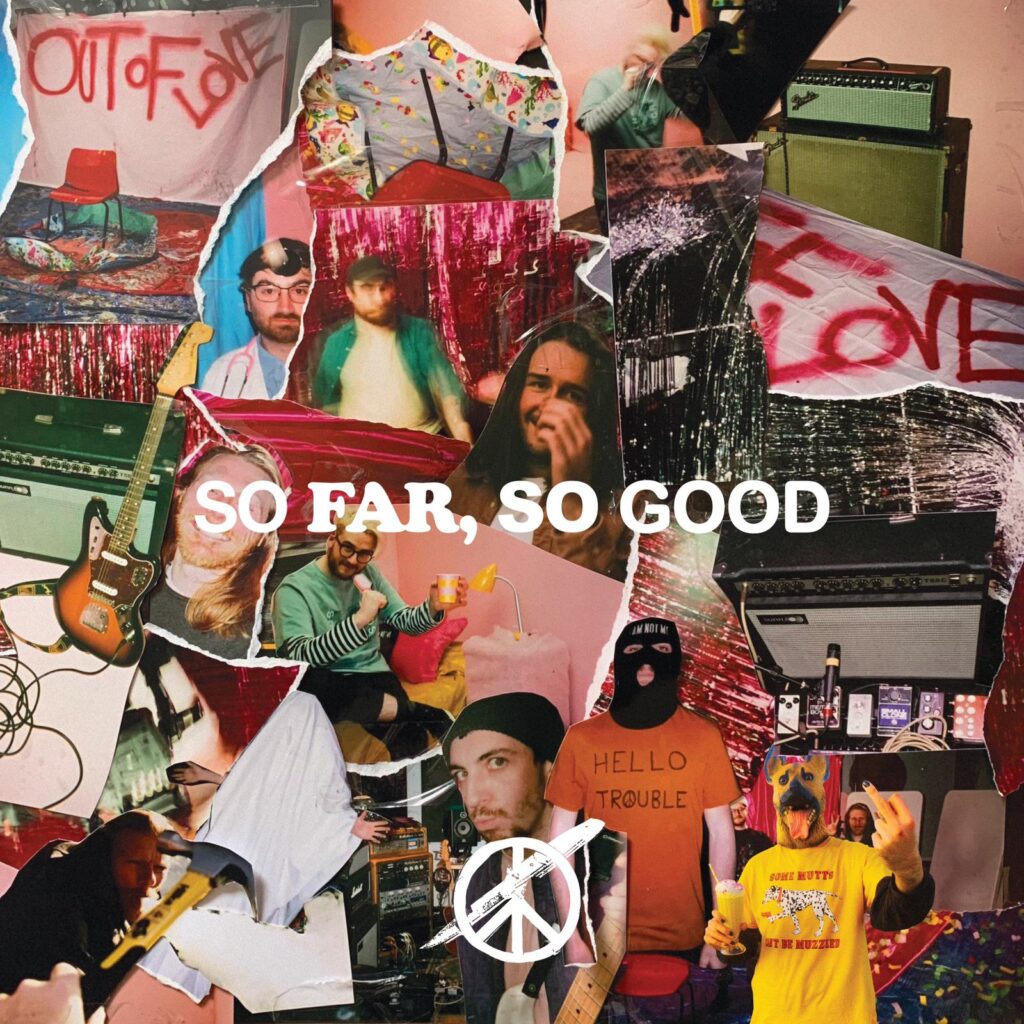 Debut LP So Far, So Good is released 8th April 2022 via Venn Records
OUT OF LOVE UK Live Dates

04.02.22 – Milton Keynes – Craufurd Arms (Independent Venue Week)
23.02.22 – London – Sebright Arms – (w/ Weatherstate & snake eyes)
09.04.22 – Luton – Castle Live (album release show)

Tickets on sale now: https://www.outoflovepunk.com/live
The Funny Feeling EP is released on 16th April 2022 via Venn Records.
---
More Out Of Love
---
More Punk Stories…
Punktuation Magazine For All Your Daily Punk News, Features, Interviews, Lifestyle and more!