London-based pop-punk band Dream Wife has taken to Instagram claiming parts of Miley Cyrus and Dua Lipa's Prisoner music video is identical to their So When You Gonna Video. Garbage, Nova Twins and other artists share their disgust!
Brit pop-punk band Dream Wife has accused Miley Cyrus and Dua Lipa of ripping off part of the music video for the Cyrus/Lipa single Prisoner.
Dream Wife took to Instagram yesterday claiming that parts of the Cyrus/Lipa video look very similar to their own music video for the Dream Wife track So When You Gonna – released back in May.
Both videos show a point of view shot from inside an open mouth, framed by teeth. Miley and Dua are dressed as punks and… like Dream Wife's video, are seeing performing at a gig.
The band shared several side-by-side images from both videos on their Instagram account and accused the duo of pinching their idea. One image showed Miley and Dua performing, while another shot shows Dream Wife on stage in a similar pose in their own video.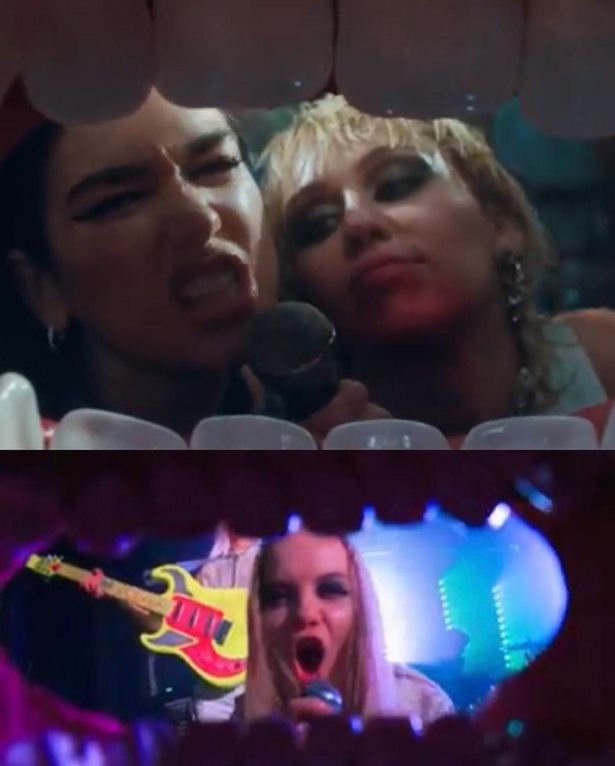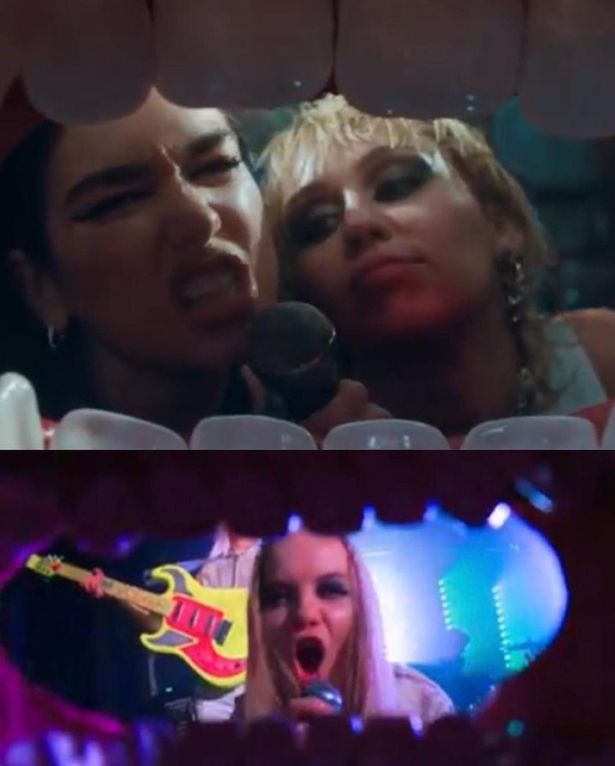 Dream Wife's post said: "Thought the new Miley vid looked familiar… those pearly white LA teeth needs some grit tho. rofl."
The band also posted a side-by-side image on Instagram Stories of Miley holding a guitar next to band leader Alice doing the same, with both seen through the open mouth shot.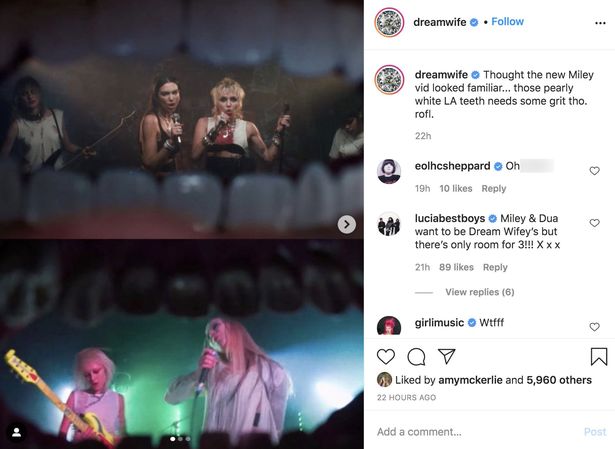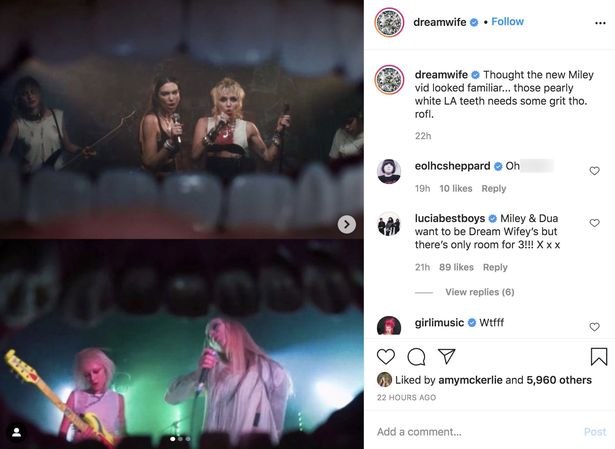 Other artists commented on the post – some angrily.
---
---
This isn't the first time Cyrus has been accused of 'lifting' stuff. In June last year, she got bashed on Insta after copying a baker's cake design and not crediting her.
Becca Rea-Holloway, a self-proclaimed "rage baker" who has more than 101,000 Instagram followers (@thesweetfeminist) shared an image of a near-identical cake she had made just a few weeks prior.
The baker claimed that Miley did not credit or compensate her for the cake design and called the move to use the cake "direct theft. It's literally my exact handwriting, message, and concept," Rea-Holloway wrote on Instagram.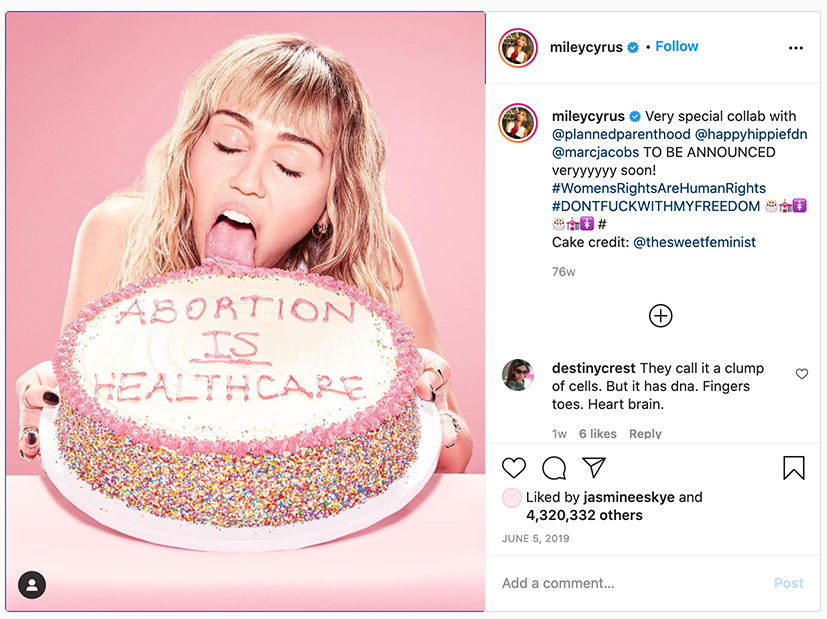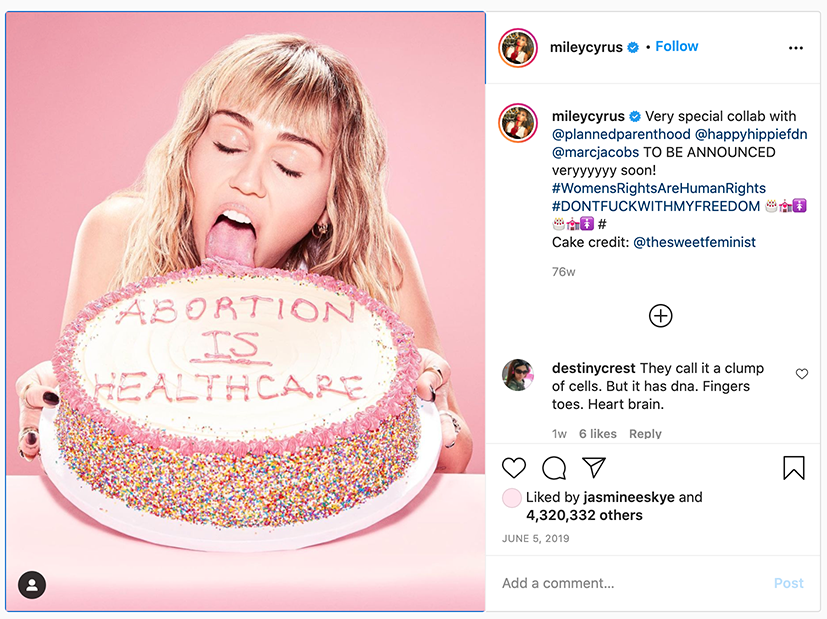 Myley issued an apology to Becca after she shared the image of a near-identical cake she had made.
In our opinion, Dream Wife are far more talented than Miley and Dua and imitation, they say, is the greatest form of flattery! We wait to see whether Miley Cyrus will issue a statement about the video – however, we recommend you don't hold your breath.
---
Follow Dream Wife on Their Socials
---
If you enjoyed this, you might like…