The trio from Minneapolis release a 12 track debut album via Kitten Robot Records on 21st February.
Comprised of two young sisters and a brother from South Minneapolis, Loki's Folly play loud music that makes them happy.
Annie (age 21) plays guitar and sings, Nissa (age 16) plays the drums and sings, while Oskar (age 12) plays the bass. Each brings their own unique personality to the music, resulting in a sound gelled from their shared upbringing.
Initially born from Annie and Nissa's lessons at celebrated guitar store Twin Town Guitars with Oskar adding beats to the fledgling band, Loki's Folly really took off when folks outside of the practice space started taking notice and helped them graduate from adolescent play to fully realized "folly."
You may have already heard the single 'Beaches and Peaches' released in January- a song that "began as goofing off during a practice session trying to rhyme different fruits and vegetables while slowly intermixing stronger feelings about the state of the world as we went along," says Annie Kuchenmeister.
The album 'Sisu' is a real mix of styles combining the anger and attitude of riot grrrl with the fuzzy instrumentation of 90s indie and a good dose of punk rock energy. The tracks are a collated history of the band- songs that have been written at various points along their journey to honing their style and sound. As a result, there's a juxtaposition between more playground, sing-a-long jaunty tracks and their heavier, more sophisticated counterparts which makes for one very eclectic album. 
Annie says it has been an amazing experience getting to have this album literally "grow up" with them. 
Most of the songs on the album have very personal connections and are portraying a lot of the things they find "difficult to communicate" in regular interactions. 
For instance, the fuzzed-out 'Appease the Girl' which features Soul Asylum's Dave Pirner on guitar, is a song Annie wrote describing what it is like having to navigate the world as an autistic person.
"The song itself is a song I wrote describing the autistic meltdowns I would have in school and the lack of response or care from the adults at the school in that situation" Annie explains.
Elsewhere on the album, the indie-rock outcry of 'The Love Song' decries the toll that bullying has on someone. The compelling high octane 'No Right' documents the frustration for the casual injustices women face every day.
Overall, 'Sisu' offers a captivating view of the complex emotional landscape that we've come to know as modern adolescence, but it does so with freeing, punky abandon. 
'Sisu' is out on February 21st via Kitten Robot Records. The single 'Beaches and Peaches' is available on all streaming platforms now. 
1. The Love Song
2. Castle On The Moon
3. Truth Or Dare
4. Appease The Girl
5. Little Mermaid
6. Poison Heart
7. Don't Come Back
8. Hiding In Plain Sight
9. Into The Darkness
10. Trickster
11. No Right
12. Beaches and Peaches
Main photo credit: Mika Larson
Follow Loki's Folly on Their Socials
Need more Punk In Your Life?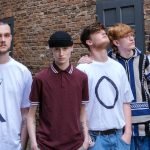 New Releases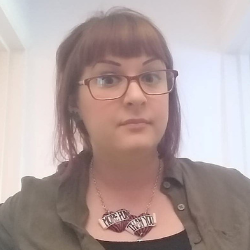 Hull's Ketamine Kow release a new single that's a gesture of hope and solidarity to the LGBT community.
Read More »