Touring their new album 'Darkadelic', due to be released on 28th April 2023, The Damned packed out Nottingham's premier venue to play most of it..
Rock City is a really good venue for music fans – it has a wide stage and standing area, no pillars, an upstairs balcony with excellent views, and best of all, a low stage! I can't be  the only person who gets a sore neck gazing up  at the cliff face of high stages, can I?!
The Damned had invited The Nightingales as their support on this spring tour. Original front man Robert Lloyd was joined by Andreas Schmid from Faust on bass, ex Violet Violet drummer Fliss Kitson and guitarist James Smith to play a 40 minute set of their own material. It's difficult to assign a genre to their music, each lengthy song being a complex arrangement, with the instruments frequently going off on different tangents.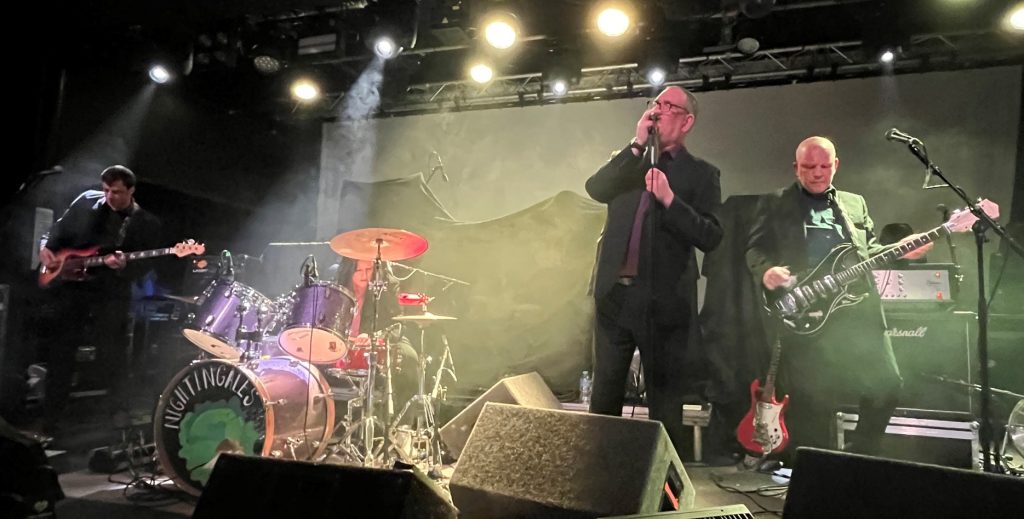 My favourite player had to be Fliss Kitson – her drumming was wild, her hair was wilder, and she frequently kicked a glittery high-heeled boot into the air while playing! Fliss has a great voice and I enjoyed hearing her backing vocals as much as her drumming.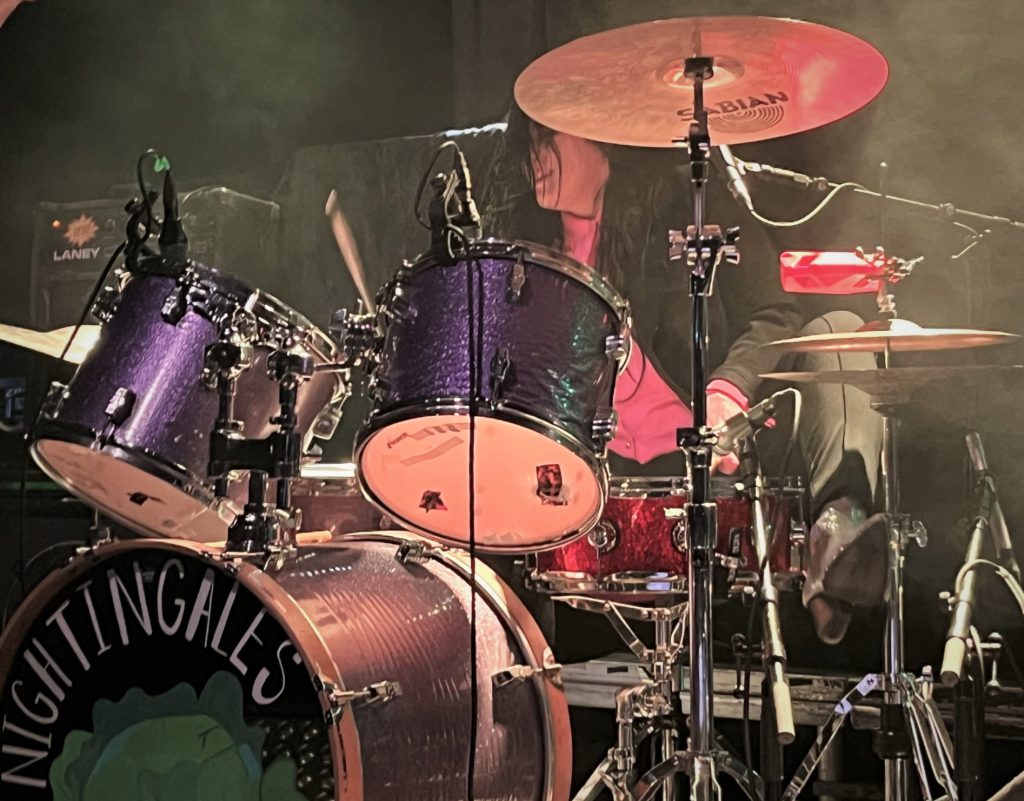 We had been warned in advance of the tour that The Damned intended to devote much of their set to the new material from Darkadelic – this pleased some fans, disappointed others, yet overall I thought the set was an excellent mixture of songs from their 47 year history. Launching into Street Of Dreams from their 1985 album Phantasmagoria as the opener, Darkadelic's first track and single release The Invisible Man followed seamlessly, second in the set – proof that their newest output is as good as anything they've recorded previously.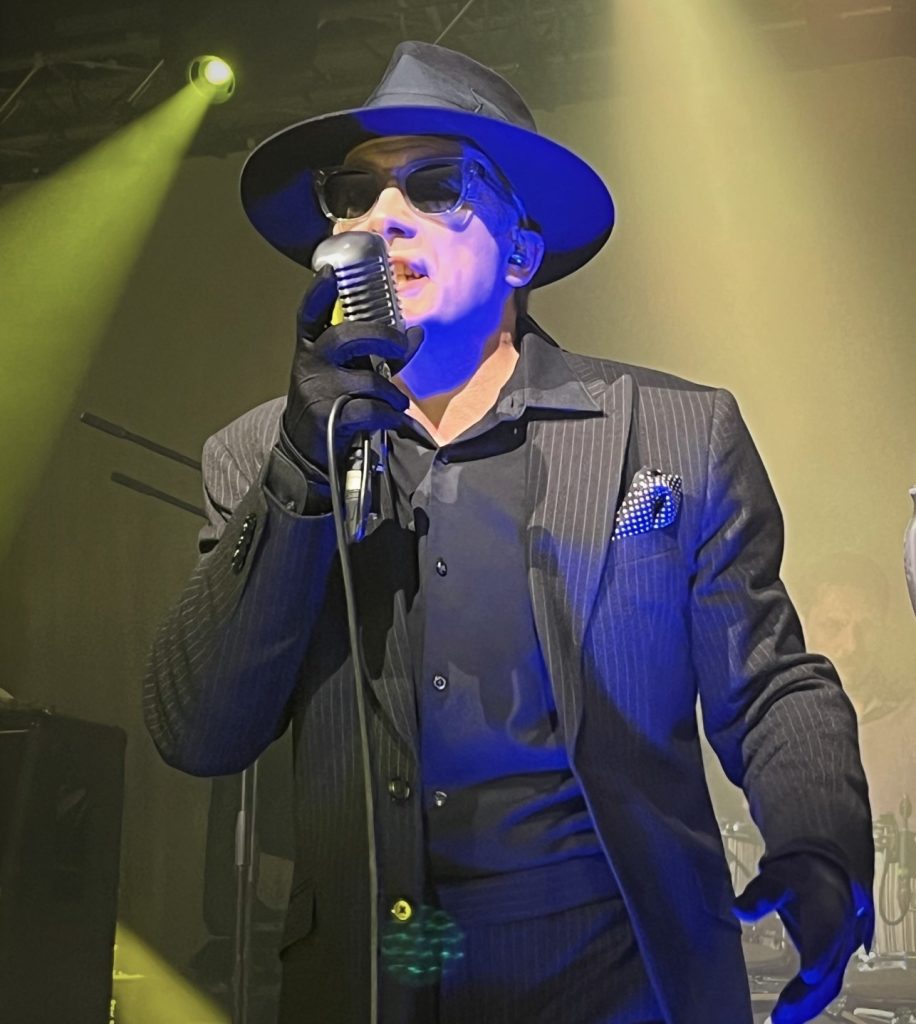 In order to soften the blow a little, Wait for The Blackout and Lively Arts from The Black Album (1980, their first with Paul Gray on bass) were played before the main segment of new songs were showcased. The Damned are renowned for their live shows being a wall of sound, and this was no exception – the new songs are lively, loud and very good indeed! It may seem a brave move to play half the set with material that was entirely new to most of the audience, but it's a testament to the band's ability as great songwriters that they can do this, and do it exceptionally well. It was lovely to see them showing genuine admiration for their bandmates by praising each songwriter before or after some of the numbers.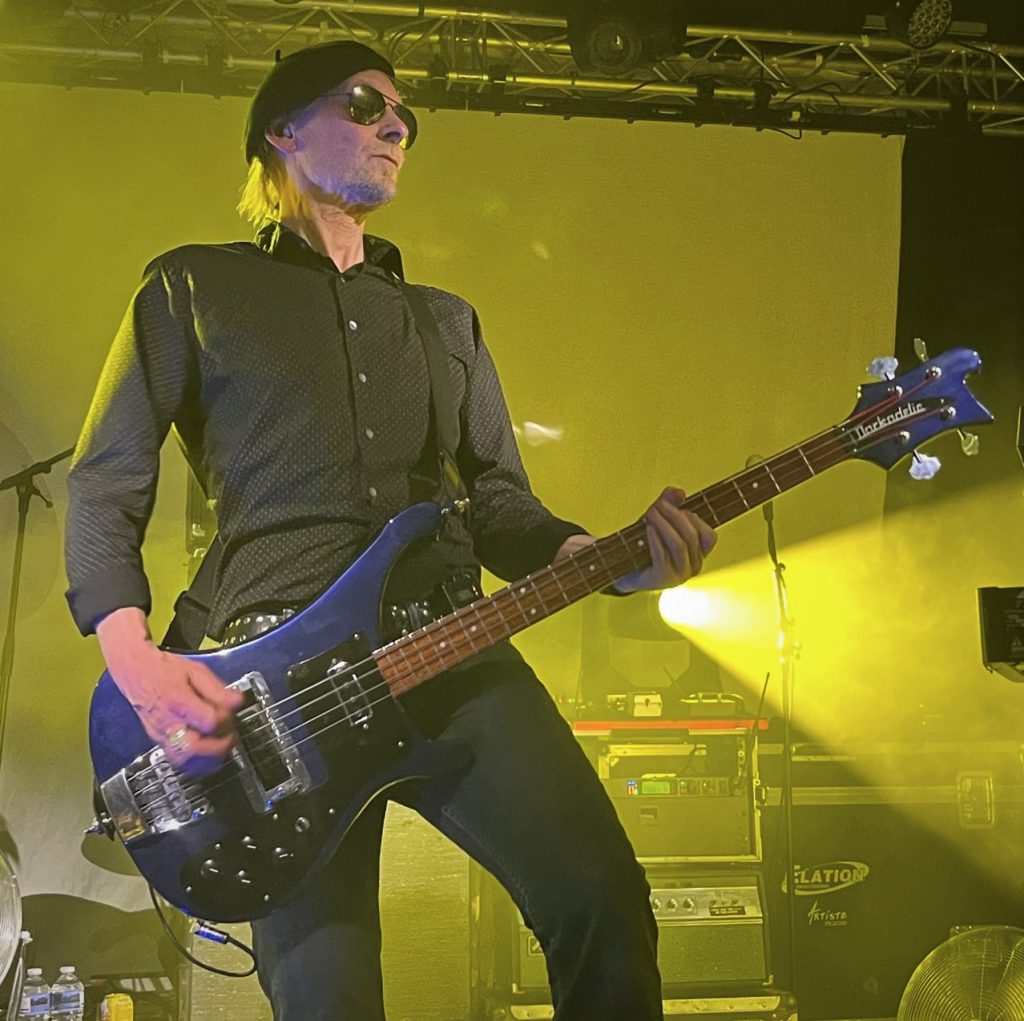 In total the band played 11 songs from Darkadelic, all of which were received extremely well by the audience. There was a minor glitch at one point where drummer Will Taylor and the rest of the band seemed to have gone out of time with one another – Dave Vanian decided to stop the chaos and re-start the song, which was the correct thing to do. Later Captain Sensible quipped "This is Will, our new drummer – he's a very good drummer – usually!"
I videoed one of the new songs, the last they played in the main set; From Your Lips, a Vanian-penned number featuring an excellent guitar solo from Sensible – watch it in HD: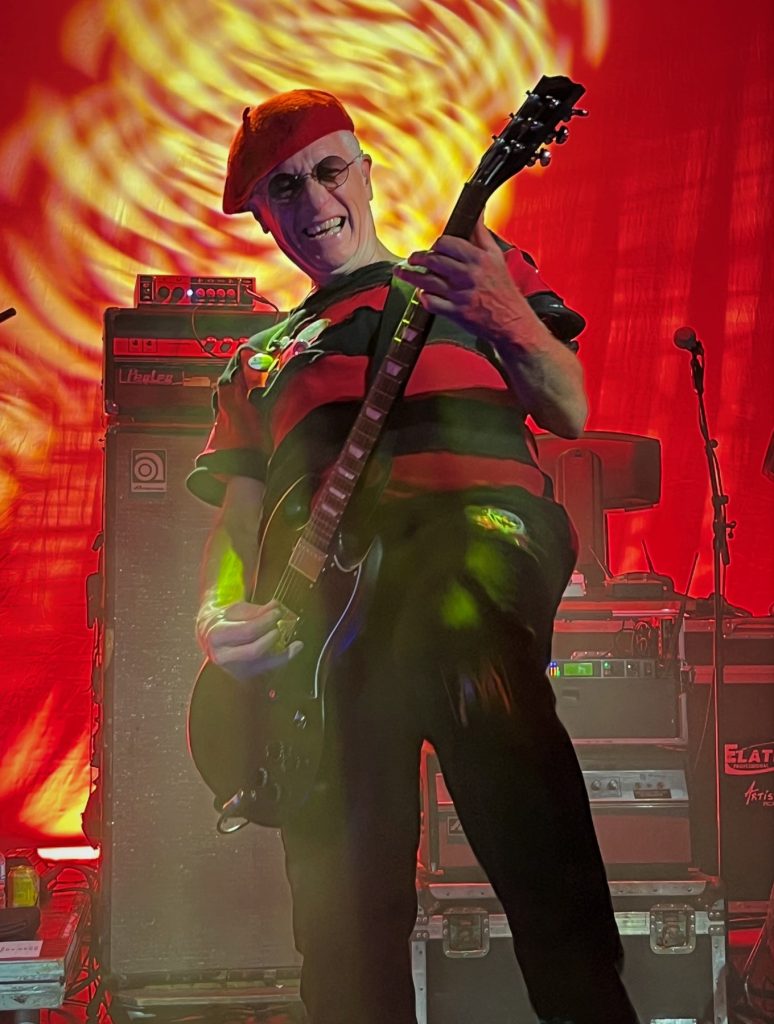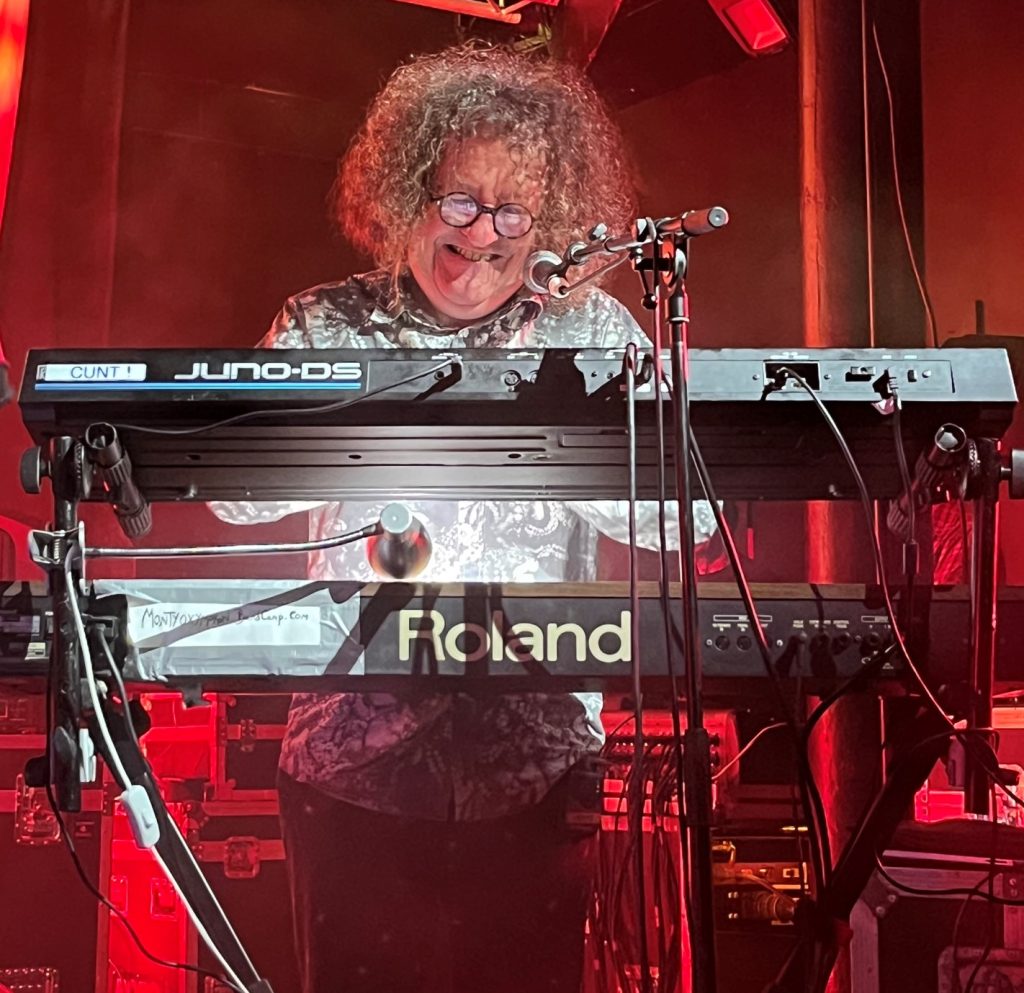 Next the band took us right back to the start, dedicating Born To Kill from their debut album to its writer, original guitarist Brian James. A glitchy monitor at the front of stage had the crew running around attempting to make repairs, although the band appeared to be coping and carried on playing. The crew also took a turn dancing on the stage, which became more of a competition to avoid being booted by Sensible or Vanian, both of whom still throw themselves around like they are in their 20s rather than their 60s!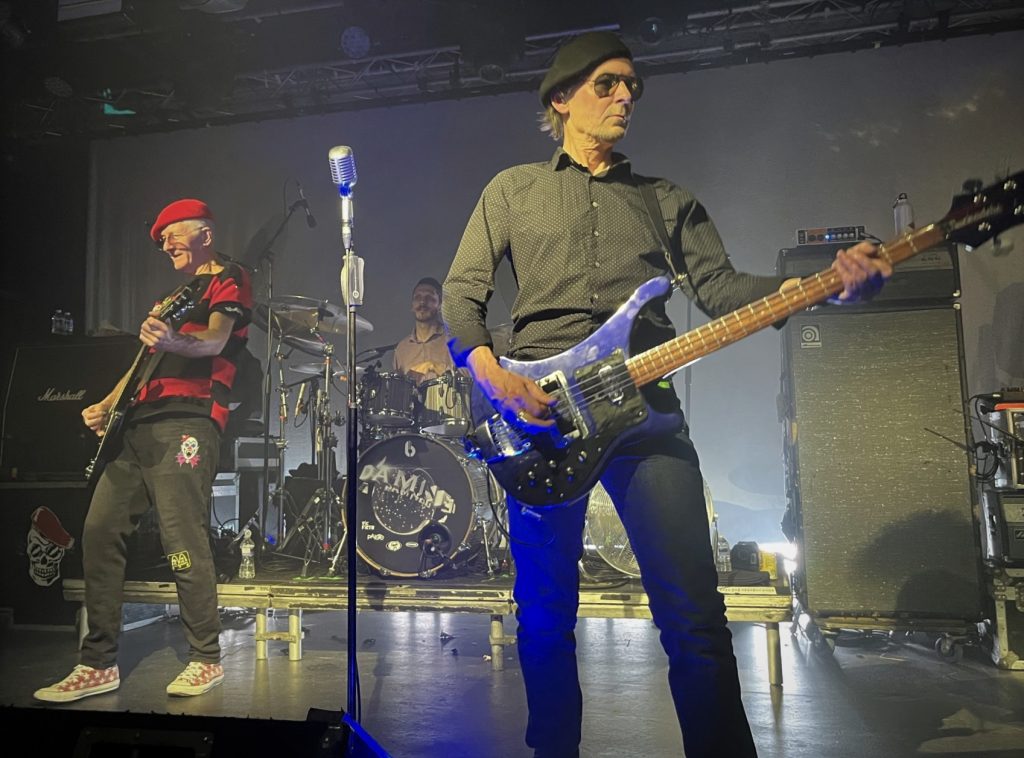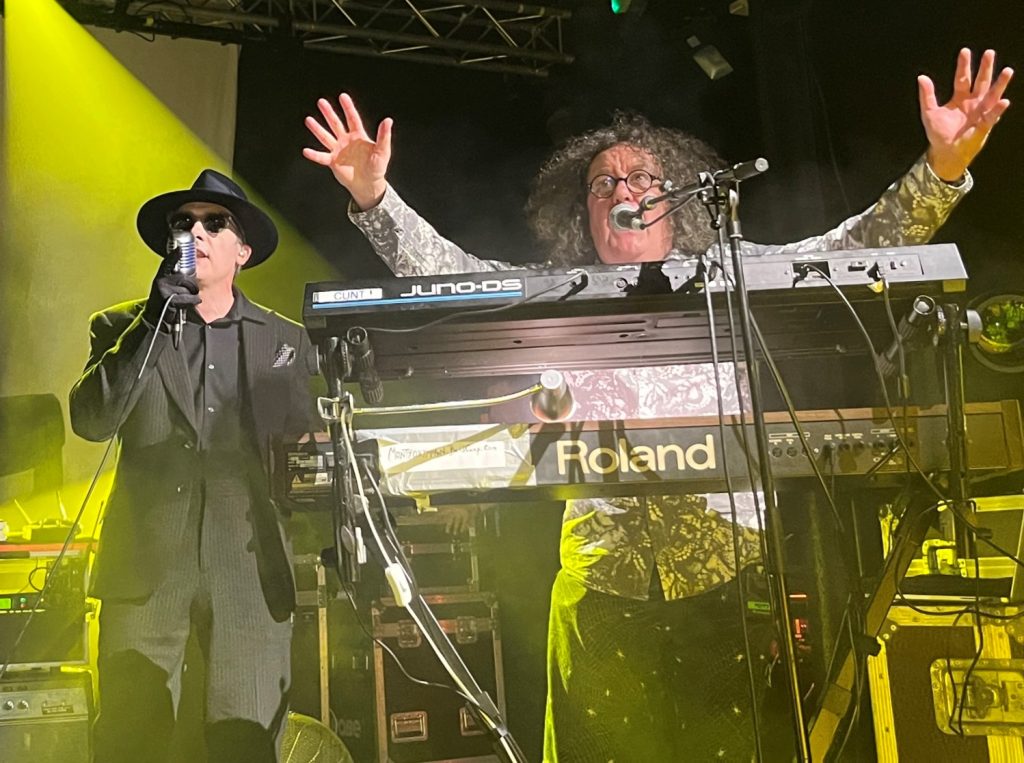 Monty Oxymoron (as is his custom) treated us to his crazy dancing during the show, but I was more impressed with his backing vocals on many of the songs, and of course his excellent keyboard playing! It's good to see the keyboards at the front of the stage; too often they're at the back and we in the audience don't get a chance to marvel at the skills being demonstrated. Again it was good too see the band showing appreciation for each member, Dave frequently going over to Monty to point an arm in his direction.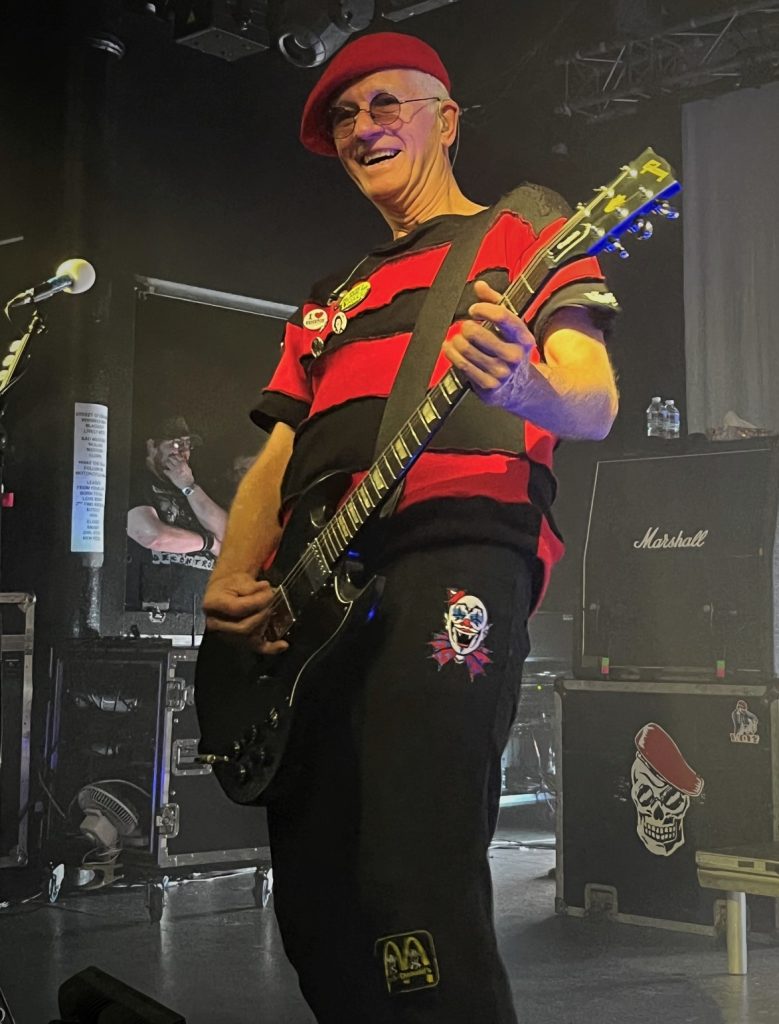 Sensible was enjoying himself more and more as the evening went on – the old classics Love Song, Machine Gun Ettiquette and Neat Neat Neat had the venue bouncing, and of course the Captain joined in! At one point he was chanelling his inner Hendrix, playing guitar behind his head – showoff!
Returning for two encores (Eloise, Smash It Up Pt 1&2 then Girl I'll Stop at Nothing and New Rose) it seemed as if Vanian and Sensible didn't want to leave the stage – Sensible leaned out into the crowd with his guitar and allowed people to play it "Everyone wants to be a guitarist" he said – "It'll be on eBay for £25!" Vanian warned, while Paul backed away with his precious Rickenbacker bass, indicating with two fingers that nobody else was getting their hands on that!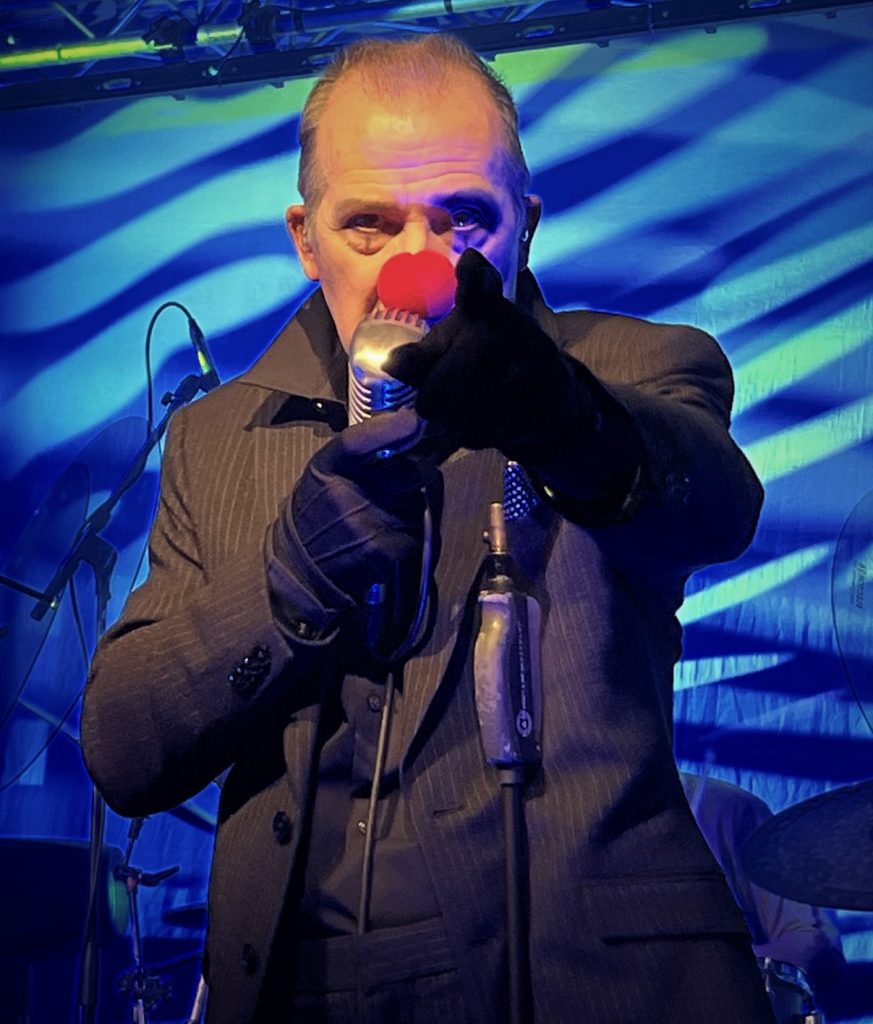 A final play on the keyboards by Dave, then the two originals left the stage, to huge cheers from the crowd who definitely got their money's worth. One lucky chap near me caught Captain's red beret as he tossed it into the audience as a parting gift!
The Damned are on fine form, the new songs are great, and a good night out is guaranteed – pre-order Darkadelic HERE –  Catch The Damned on tour near you soon:
Main Photo Credit: RUTH RAE
Set List – The Damned – Rock City, Nottingham – 4th April 2023:
Follow The Damned on Their Socials
Need more Punk In Your Life?
New Releases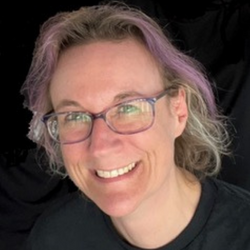 Those loveable Punk funsters The Sensible Gray Cells return with a suitably seasonal single, complete with a crazy video shot at the beach last summer.. <br
Read More »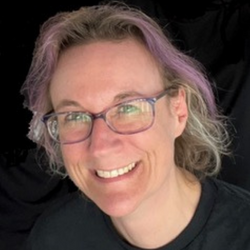 'Usually found jumping around down the front at gigs, I also relish taking photos and videos, singing, speaking with fellow music fans, and asking musicians the questions nobody else does  Writing about my favourite bands and connecting with people who love music too keeps me more-or-less sane  I've worked for over 25 years at a video production company, mainly filming live music events, therefore I have an additional backstage perspective!'