Punk stalwart takes audience on a whistle-stop tour of a 30-year career with just his stories and a guitar.
It is a testament to the affection and regard in which people hold Lars Frederiksen that the Rancid frontman (or at least co-frontman with impossibly bearded Tim Armstrong) can perform to a sell out crowd with nothing but a guitar and anecdotes from his three decades of music industry experience. The Southampton Joiners is not a huge venue (maximum capacity around 200), but it is a popular one, and is no stranger to hosting acclaimed names in its intimately spaced backroom. The first of his recent UK tour dates to sell out, this felt like an enthusiastic meeting of the local punk appreciation society with Frederiksen as the special guest.
That he was performing in front of a crowd who were all familiar with the body of his work was clear from the outset as the crowd joined in the opening song, fan favourite 'Skunx'. Despite it being just a man and his guitar (although obviously this particular man is a punk legend) singing 'you can't take the gang outta me', the sentiment has never lost any of its authenticity- you believe he still stands by the ethos of everything he has stood for from the beginning. Lars may have been without a gang that night, but the crowd were more than willing to oblige. It was in this stripped back show, sans drums and backing that you can really hear how sing-a-long and anthemic so many of his tracks are.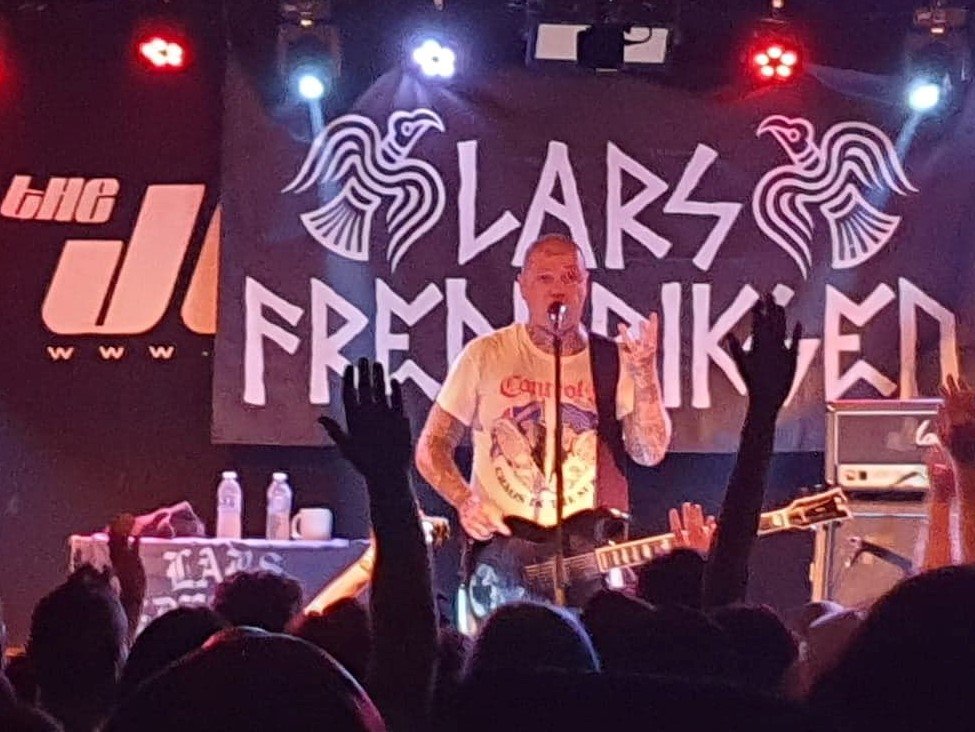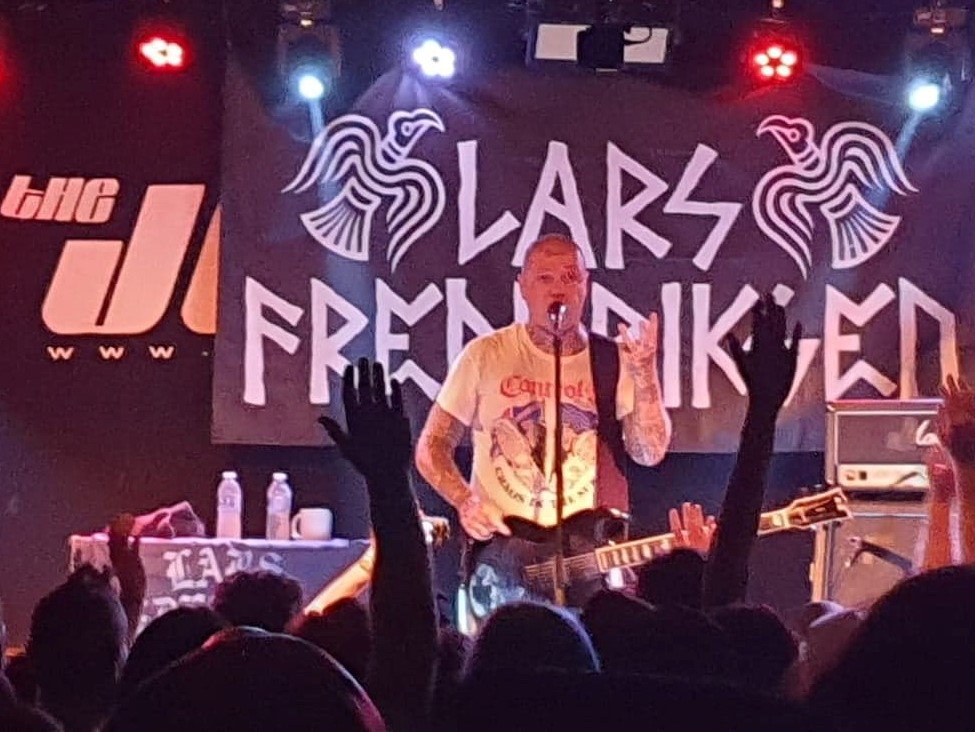 There were obliging Rancid tracks and of course, if Lars is telling the story of his life in bands then he was hardly going to miss out the key band that changed his life. They mainly came from audience requests that were invited (the crowd reminded to try and select songs that he himself had sung) but that didn't stop them going for 'Ruby Soho' with the audience taking on the lion's share of vocal duties. 'Roots Radical' was a crowd favourite as was another offering from '…And Out Come the Wolves'- 'Avenues and Alleyways'.
Frederiksen has of course, been in a few bands and other eras were represented including The Bastards and The Old Firm Casuals. A UK Subs cover morphed into a rendition of 'I Wanna Be Your Boyfriend' by The Ramones. 'Little Rude Girl' by The Bastards, provided another chance for the audience to provide some additional vocal support.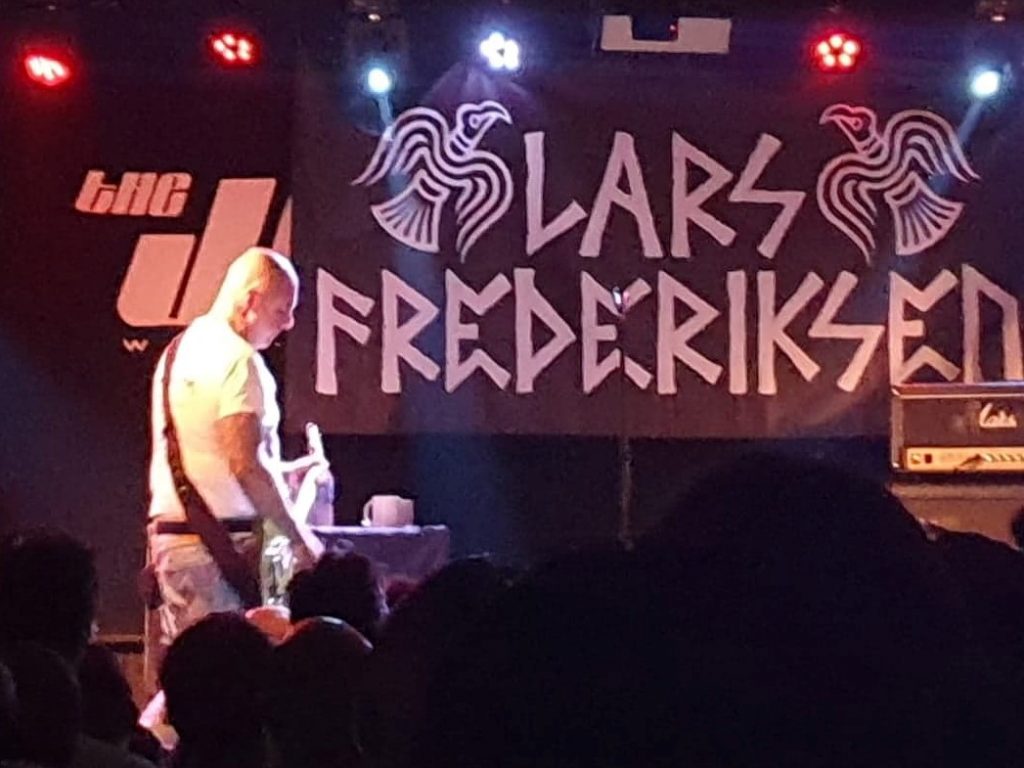 As well as a smorgasbord of tracks from the earliest Rancid to more recent endeavours, there were stories, anecdotes, confessions and life lessons introducing each track which I'm sure in a life as varied and well lived as his were difficult to narrow down. There were moments of light relief- such as hearing about he and Armstrong being offered shrimp by Paul Stanley backstage at a KISS show- and there were moments of sincere personal reflections on the death of his mother and end of his second marriage. I also learnt, in another story, that an old fashioned word for vinyl is 'platters'. So, every day is a school day.
There are not many artists who can pick any song from an extensive back catalogue across multiple bands, and still be pretty confident that the audience will not only be receptive but will likely know all the words and oblige with some participation. But if one thing is clear from seeing Frederiksen captivate an audience on his own, it is that the power of punk forges a bond between performer and fans that can thrive in any venue.
---
Follow Lars Frederiksen on his socials
---
Check out more of the latest in punk