For fans of the US hardcore scene, a rare treat has been unleashed with a chance to hear a live recording of one of the best live shows of band Artificial Peace from 1982.
Artificial Peace – Live At The Wilson Center | June 25, 1982 will be released on the 40th Anniversary of what is considered to be their best live show ever. This album features 15 tracks and was recorded, mixed and mastered by Tom Lyle of Government Issue. For anyone who was there that night, they can close their eyes and practically re-live the experience. For those who weren't, they can sonically experience the intensity of Artificial Peace live!
The release of this live recording documents this important, influential band of the early DC hardcore punk scene and in a more authentic way than their well-known studio recordings.
But there's not just that. To accompany the live album's release and document the career of this influential band, you can also pick up "Artificial Peace in Words and Images" . The book contains more than 50 pages and features 17 essays from key members of the DC scene, plus 18 photos taken by Malcolm Riviera (many never seen before), flyers and other ephemera.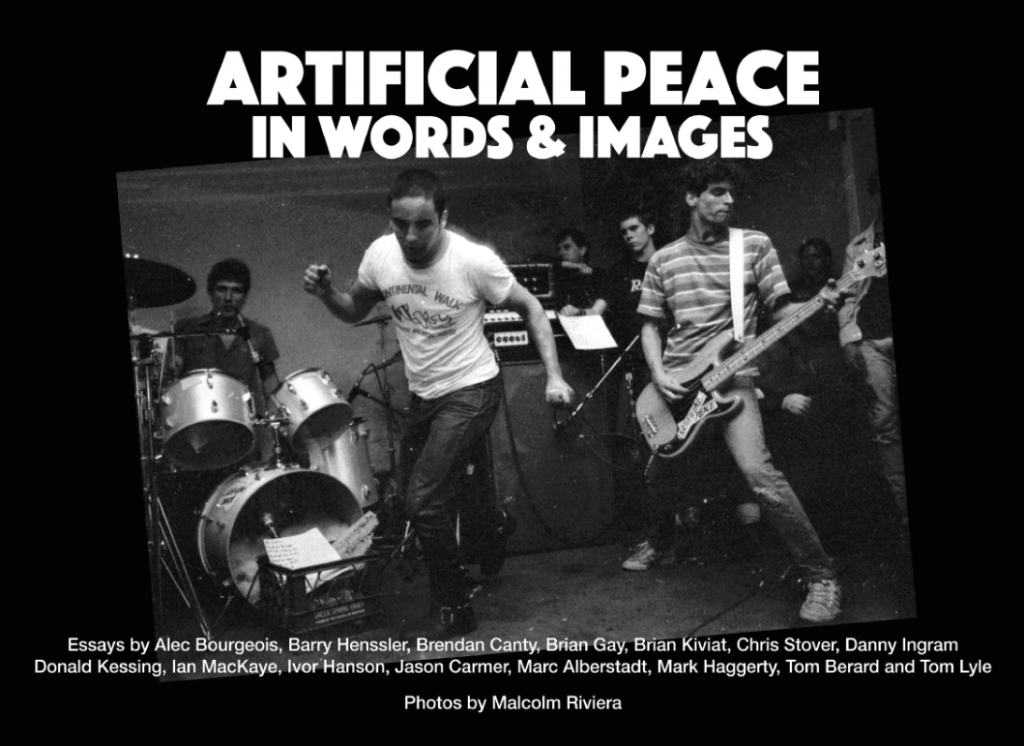 Contributors include Alec Bourgeois, Barry Henssler, Brendan Canty, Brian Gay, Brian Kiviat, Chris Stover, Danny Ingram, Donald Kessing, Ian MacKaye, Ivor Hanson, Jason Carmer, Marc Alberstadt, Mark Haggerty, Tom Berard and Tom Lyle.
The book features many personal anecdotes from the scene at a time when US punk was carving out its own position as vitally political and energetic. Artificial Peace played tight, fast, and aggressive, and they quickly managed to build one of the largest followings of all of the early bands. They count book contributor and Minor Threat musician Ian Mackaye as one of their fans:
"… the first time I really remember seeing them (Artificial Peace), I was blown away. Like most of the early DC bands, Artificial Peace's time on earth wasn't long, and they broke up towards the end of 1982, but they left an indelible mark on me. I was a fan."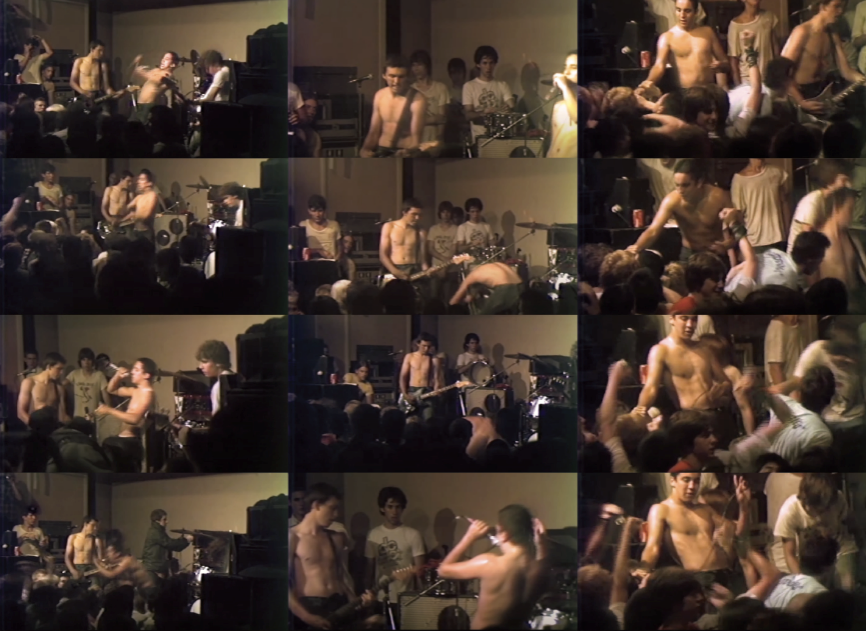 The Wilson Centre show is fondly remembered by many as a pivotal gig in the early days of the scene, and the live album promises to recapture as much of the energy of that night as possible. Tom Lyle from Government Issue is the man with the tapes and the memories of that night:
"This album is made from a tape I recorded that night, mostly off the soundboard but also with a microphone to capture the hot and humid ambience of that packed and sweaty show… Those who weren't there can sonically experience the intensity of Artificial Peace's live set. For those who were there, they can close their eyes and practically re-live the experience. Minus the heat, humidity, and fear that some combat-booted kid will land on their head."
To order your copy, head over to Bandcamp: Live At The Wilson Center | June 25, 1982, | Artificial Peace | Alona's Dream Records (alonasdreamrecords.com)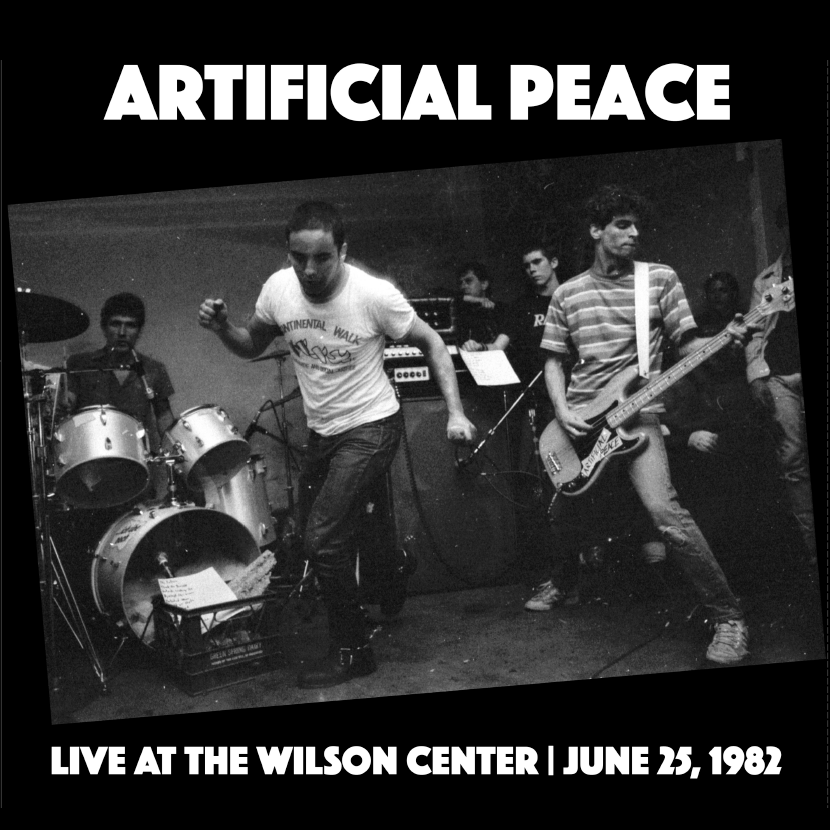 ---
Need more of the latest in punk?