The Band from Weymouth drop their brilliant new album – check it out!
Weatherstate has officially released its highly anticipated album, Never Better, via Rude Records (Saves The Day, Less Than Jake, The Maine). The band have released various singles from the album (including Headstone, Panic Attack, Never Getting Better, Current Dose, and Hangar) enticing fans during the lead up to the LP's official release.
"Never Better stems from a place of monotony, helplessness, and apathy at the state of the world around us," The band state in their press release. "The record reaches out to different feelings that many of us have experienced over the last few years, from a state of mind that is pessimistic when faced with the question, will things ever improve?"
"Lyrically, this album touches on personal grief, abusive & toxic relationships, losing touch with the things that you once loved growing, and overall acceptance that it is what it is, and you sometimes have to buckle up and move forward to keep yourself sane."
The album might have been very different if there hadn't been a pandemic. Working with producer Alan Day was always the bands' intention – but not half a world away. With the world shutting down, a new plan had to be implemented. Their original idea of a follow-up garage punk album, to debut release Born A Cynic, was no longer an option. With more time on their hands, the band had a chance to burrow deeper into each track. The tracks have
With the pandemic dragging on longer than anyone expected, the band had to track the record at home with long time engineer and producer Neil Kennedy at The Ranch Production House. The album was then mixed by Day. The end result is a sophomore album that bleeds 9090'synicism, weaving elements of garage punk, grunge, alternative and emo throughout its tracks.
From the pessimistic charm of Hanger capturing emotional depth to Panic Attack's ironic upbeat cynicism, Never Better drags you in from the first track. The band fall back into their natural garage punk state with Here In My Hell and Current Dose while plunging into a new depth with the grunge soaked riffs and basslines of Never Getting Better.
Never Better is out now. Streamed/Download HERE.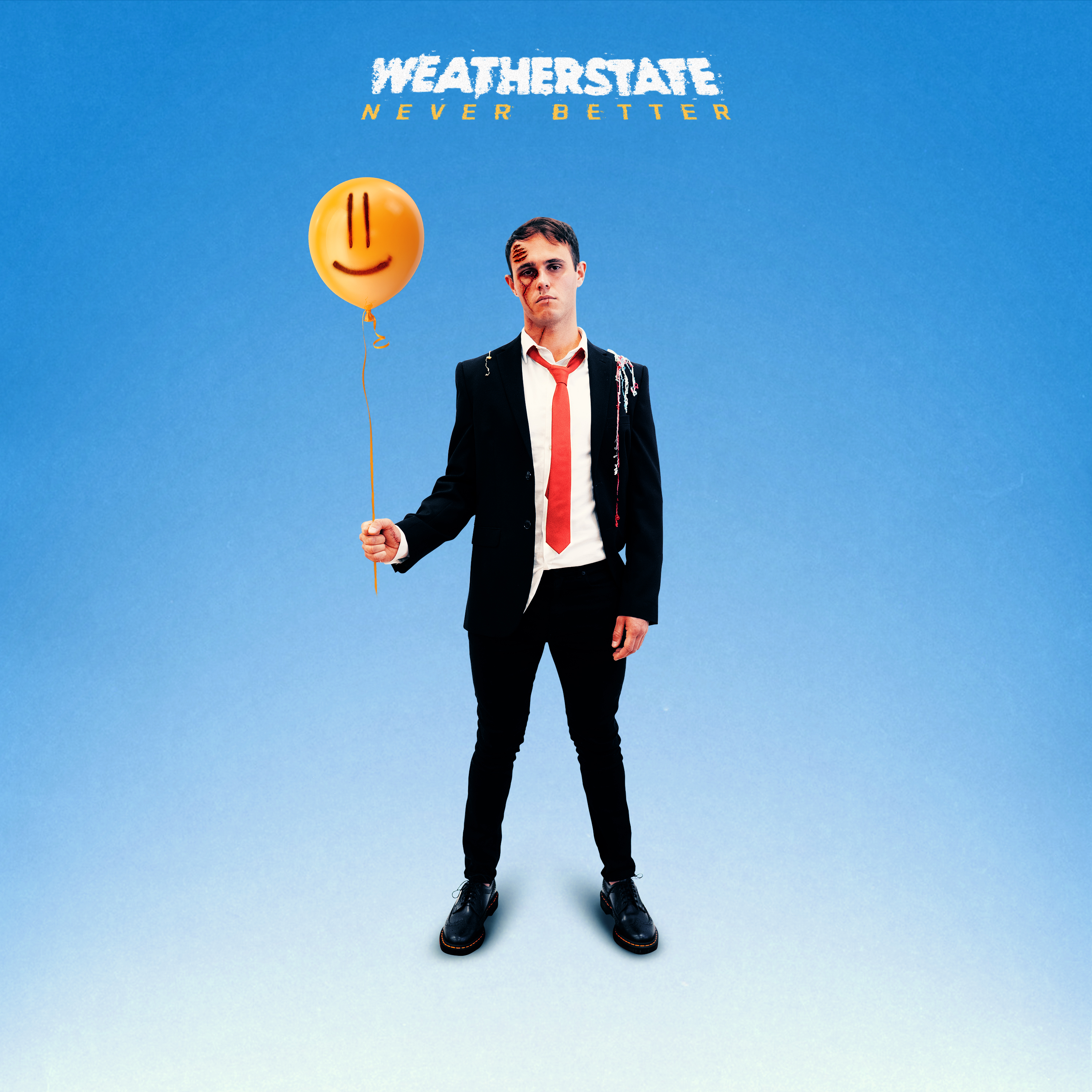 ---
Follow Weatherstate on their socials
---

Check out more from Punktuation
Everyone should have a soundtrack playing loudly in the background of their life. I was born moshing to my own beat and have never swayed from my love of music. Spreading my passion through the written word is my soul's purpose. My punk heart beats loudly with the rhythm of my rock soul. I plan to continue to mosh like no one gives a shit.
Click on Tracey's photo for more of her articles!