South American punks pay homage to Green Day album 'Kerplunk' in new compilation.
A record that is held in high regard among punk rock fans, Kerplunk is the second studio album by Californian power trio Green Day. Released on January 17, 1992 on the independent label Lookout! Records, it is the first album that featured drummer Tré Cool.
The underground success of this Green Day album led to a bidding war with major labels with the band eventually signing with Reprise Records. They soon exploded with their next release, Dookie which was the beginning of the band's partnership with music producer Rob Cavallo and would see the group become one of the most successful acts in the world.
Thirteen Brazilian and three Argentinian bands have come together in a project that presents Green Day fans with a tribute to the 31st anniversary of the album 'Kerplunk'. The compilation release is an initiative of the Grudda Records label, with mastering by Davi Package, and cover by Paulinho Tscherniak.
The participating bands are:
1. "2000 Light Years Away" Os Ildefonsos
2. "One for the Razorbacks" Flanders 72
3. "Welcome to Paradise" Bugui Asteroide (ARG)
4. "Christie Road" Bubblegumers
5. "Private Ale" Leandro Solitario (ARG)
6. "Dominated Love Slave" Capones
7. "One of My Lies" Janelles
8. "80" Letícia Pires
9. "Android" BRAmones
10. "No One Knows" F. Snipes
11. "Who Wrote Holden Caulfield?" Luke Mello
12. "Words I Might Have Ate" Os Texugos
13. "Sweet children" The Dramones (ARG)
14. "Best thing in town" The Gilligans
15. "Strangeland" Backdrop Falls
16. "My generation" Tickets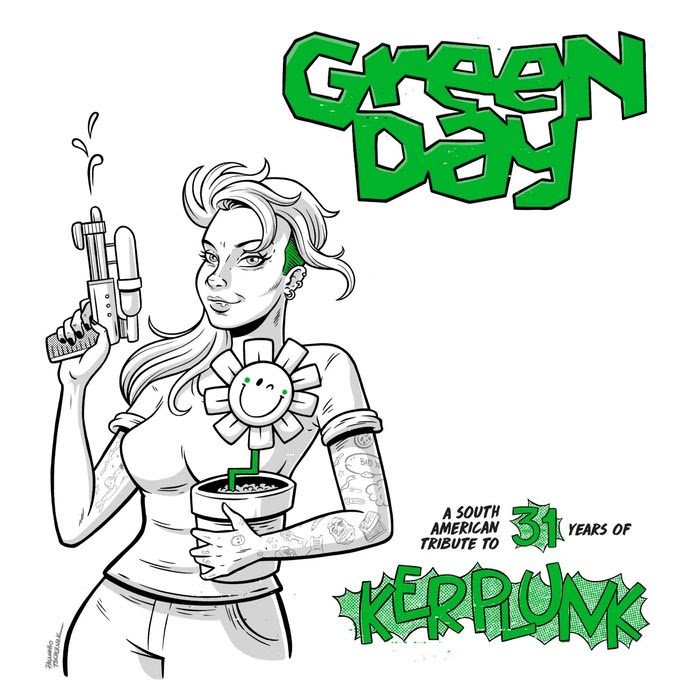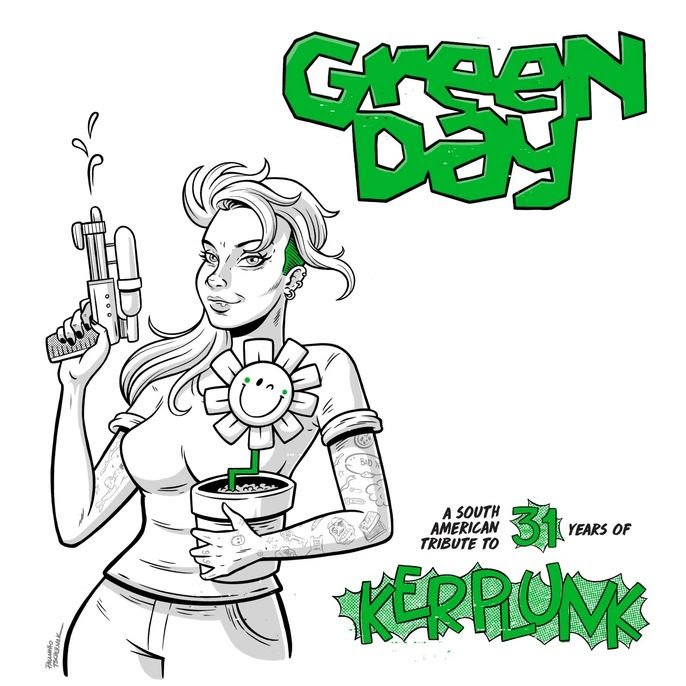 ---
Listen to the South American tribute to Kerplunk:
---
More of the latest in punk
Punktuation Magazine For All Your Daily Punk News, Features, Interviews, Lifestyle and more!