Never ones to leave an important issue unaddressed, the Brighton duo stay true to form with new vid.
Following their debut EP 'You're Welcome' released earlier this year via Big Scary Monsters, Lambrini Girls share an important video for 'Boys In The Band', with a touch of their tongue-in-cheek humour.
Tackling the huge and timely topic of abuse in the music industry, this new track is part of the ethos the band have of tackling oppression, standing up for people and building a community that challenges misogyny, transphobia, racism or any other dickhead behaviour. With Lambrini Girls having your back, you know you're not alone.
Alongside the track, Lambrini Girls release a limited edition longsleeve priced at £30 with 100% of the profits going to Refuge, Rape Crisis, and Safeline charities. Order HERE.
The video sets out straight away that abusive behaviour embeds and spreads in a scene when people don't call out the behaviour they witness and challenge their mates- so we've all got a part to play in creating scenes free from abuse. 
Comprised of vocalist Phoebe Lunny and bassist Lily Macieira are fierce, funny and ready to fight the good fight. As they put it:
No one deserves to feel uncomfortable, no one deserves to feel invisible, start conversations with your mates, never let anyone stop you existing authentically and most importantly: Gays to the front.
I think we can all agree with that!
'Boys In The Band' is on the 'You're Welcome' EP which is available now. 
Get your streaming options AND details on how to buy the 'Boys In The Band' merch (with all proceeds going to charity) HERE.
Main Photo Credit: Marilena Vlachopoulou
Boys In The Band
Terf Wars
Mr Lovebomb
Lads Lads Lads
Help Me I'm Gay
White Van
Fuck Myself (Live)
Big Dick Energy (Live)
Follow Lambrini Girls on Their Socials
Need more Punk In Your Life?
New Releases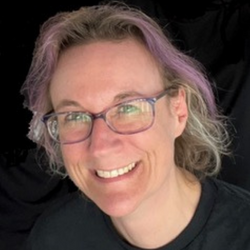 Those loveable Punk funsters The Sensible Gray Cells return with a suitably seasonal single, complete with a crazy video shot at the beach last summer.. <br
Read More »