The Chicago based hardcore punks are releasing their new album 'Anti-Colonial Vol. 2'
The Dominican Republic born and bred 5-piece La Armada is releasing its new album Anti-Colonial Vol. 2, on Feb 11, 2022, via the band's label Mal De Ojo Records in the U.S. and Latin America. The L.P. will be released via Thousand Islands Records in Canada and Lockjaw Records in Europe and the U.K.
La Armada's newest offering, Anti-Colonial Vol. 2, was born in chaos. The band captured the tribulations of 2020 in three separate stints at Chicago's Electrical Audio Studios. The result is a ferociously defiant album that looks to push heavy music into new spaces.
The record is a dynamic mix of the hardcore punk they refined during their time in Chicago and Afro-Taino elements of their Caribbean culture. Songs range from soothing grooves to fast-paced, brutal anthems, all made deeply satisfying in part to new vocalist Casper Torres warm and rage-filled delivery that will have just about anyone ready to put a fist in the air.
The band have released dates for two upcoming shows to launch the new album.
FEB 26 Cobra Lounge Chicago, IL Tickets
APR 1 Caydence Records & Coffee St Paul, MN Event Info
The band says, "With this collaboration between the artistic diaspora of the Dominican Republic and the Caribbean, we continue to leave our mark in heavy music. We hope you enjoy it as much as we do."
Pre-order Anit-Colonia Vol.2 HERE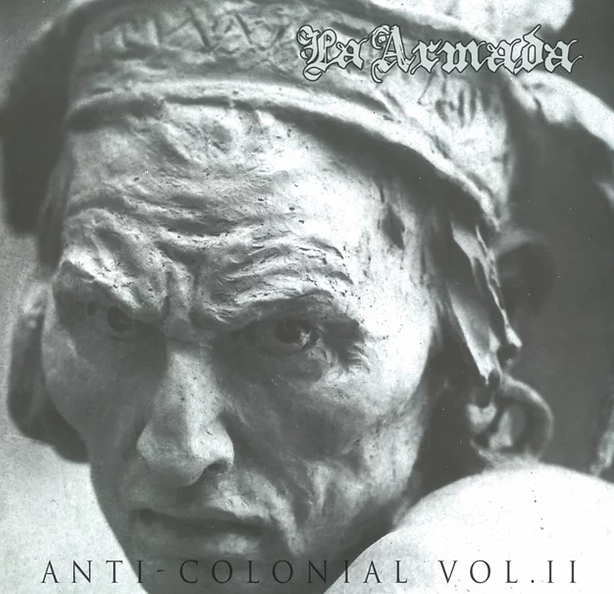 ---
Follow La Armada on Their Socials
---
Get some more punk into ya
Punktuation Magazine For All Your Daily Punk News, Features, Interviews, Lifestyle and more!