Aussie pop-punk/emo artist dances amidst the disarray of self-destructive heartbreak in their debut.
Drawing on the nostalgia of early 2000s pop-punk and leaning heavily into wear-your-bleeding-heart-on-your-sleeve emo, Adelaide-based artist Killed by Cupid is ready to cause a stir with their single debut Magic.
Previously fronting the since disbanded emo-punk rock outfit Memory Castles, this is a solo project from Jesse Cumes, and he is not holding back. With one checkered Vans sneaker in the pop-punk lane and a Doc Marten boot confidently stomping into hyper-pop territory, Killed By Cupid lands in the sore spot right between the pieces of your broken heart but encourages you to give in to the pain and dance amidst the disarray.
Magic is a glorious gut punch of heartache and self-destruction. The content navigates angsty breakup feels with a bright flare and is sugar-coated-in autotuned vocals that buzz through, inevitably crashing over a steady trap beat. The percussive and punchy melody races forward in a headspin and bursts with a familiar 'whoa', thrusting you into the cathartic high of a singalong chorus. Echoes of nostalgic throwbacks to Metro Station and Yellowcard effortlessly intersect with more current influences of Waterparks, lil aaron and Oliver Tree, and to fun effect.
Drawing from raw feelings about post-breakup self-loathing and idealising an ex, Cumes explains: "Magic is a song essentially documenting the period of spiralling and general lack of self-care that ensued after a breakup which left me temporarily an utter mess."
Killed By Cubpid will perform at the launch party on 22nd July at Adelaide Unibar.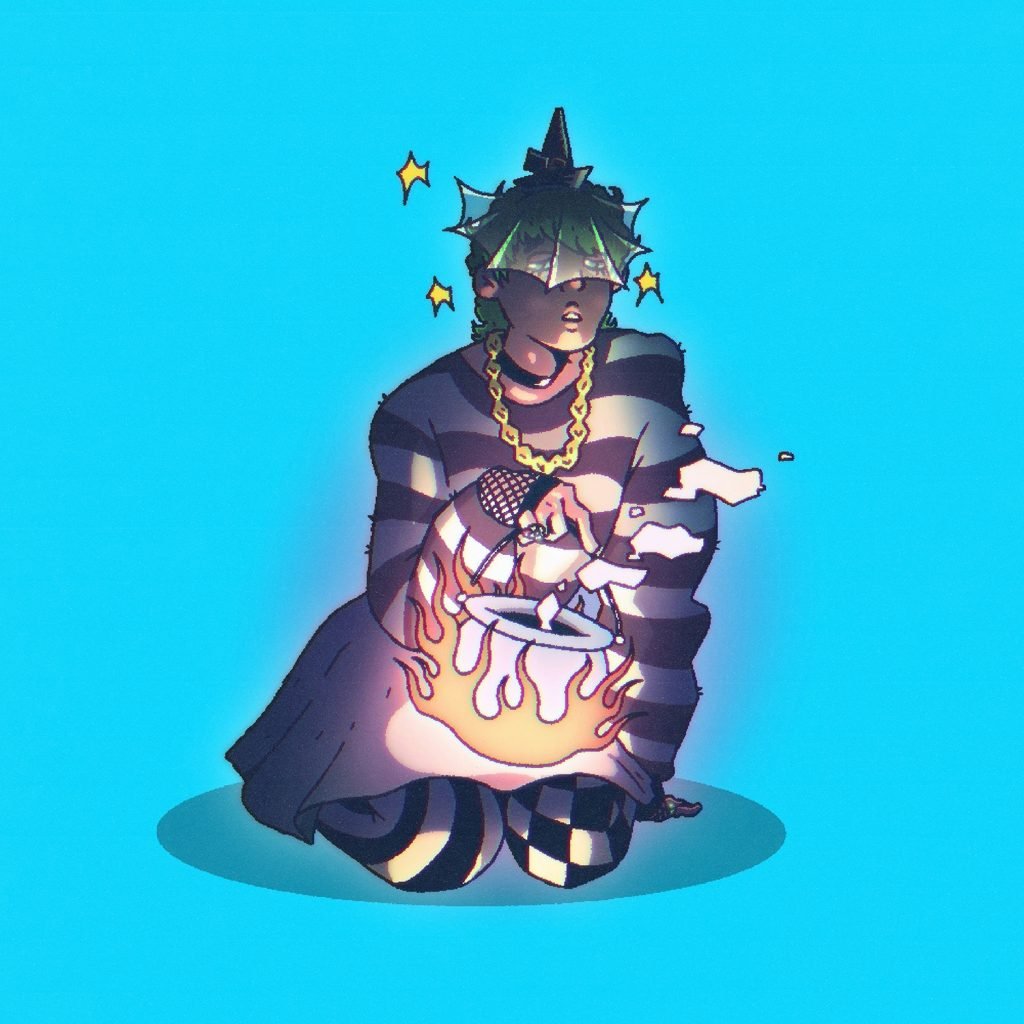 ---
Follow Killed By Cupid for more…
---
Read more of the latest in punk
Punktuation Magazine For All Your Daily Punk News, Features, Interviews, Lifestyle and more!