Californian punk duo Raue is excited to announce their forthcoming EP KARMA!!
Santa Cruz,  punks, Raue will release their lates EP KARMA! on February 2nd. Featuring two brand new tracks, KARMA!! pulls inspiration from the 90s grunge scene; the band's sound often draws comparisons to bands like the Pixies, Sonic Youth, Garbage, and Hole.
The band shares: "The double-single KARMA!! could be considered a rebirth of a sound from the 90's grunge and punk era. Or, Karma is beckoning a call to action; an invitation for you, the listener, to define this sound as a new era of raw music. A genre yet to be labelled, a paradox of ineffability."
KARMA!!, is being released in partnership with Volcom following a successful live show at the company's headquarters, and campaign involvement promoting the upcoming release of Volcom's new line of women's skate pants. A music video for the EP's title track "Karma" is being shot on location at Volcom's skatepark.
Raue is a two-piece band reviving the 90's alternative rock grunge sound with the performance and high energy of a punk band. Out of Santa Cruz, California, the band includes Paige Kalenian (18) and Jax Huckle(17). Paige writes and plays everything melodic for the songs, and Jax fills in with drums, resulting in a sound equivalent to a 5-piece band. They pull off their full sound live by triggering the instruments they aren't physically playing. Jax drums while simultaneously "playing" bass by triggering 10-20 sec long samples sourced from the original studio recordings. Paige plays guitar and sings while kicking off the rest of the instruments heard in their songs via a pedal board. They don't play with backing tracks, nor do they play to a click. They like flexibility, leaving room to let their inner punks express themselves on stage.
They released their debut album self-titled
Raue
in late June 2021. The album features 12 songs, and was followed up with a 4-track EP titled
Erase & Rewind
. The EP was distributed by AWAL and released in its entirety in April 2022.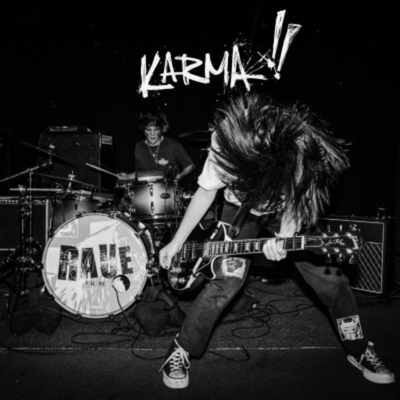 Follow RAUE on Their Socials
Need more Punk In Your Life?
Punk News
"We were a punk band with Beatles melodies. We had no effects, barely any equipment, just loads of attitude, 12 cans of Red Stripe and
Read More »
Punktuation Magazine For All Your Daily Punk News, Features, Interviews, Lifestyle and more!