KTO get set to expose themselves to the masses, breaking out from their country town.
Kathleen Turner Overdrive is a drum smashing, axe-grinding, bass thumping, femme-fronted punk rocking band from Toowoomba, Queensland. Making their debut in 1992 as a three-piece, KTO retains two original members, Lizzard and Mark, and proves Joe Strummer's words true that punk rock isn't something you grow out of.
Punk rock is an attitude, and the essence of that attitude is 'give us some truth'. Throughout the decades, dipping in and out of band life, Lizzard and Mark came together with local bass legend Adz in 2015. They joined drum bashing sleaze rocker Danny Shark in January 2020 and formed a solid four-piece that will keep your social justice heart racing and your feet dancing all night long.
Their hard-hitting new EP Autosomal is out now. Lead single Unseen is inspired by the real-life circumstances of a friend living a day-to-day nomadic existence, often frustrated by homelessness and social isolation in the communities she moved to.
Despite all that though, she always saw things with a sense of both optimism, and fuck-you sass.
The video clip location was a formally thriving 3-star motel located on the Darling Downs. Now a
vandalized, derelict mess it was the perfect place to tell this story through a grungy, punk rock lens
(and as a nod to the legacy of Chris Bailey of The Saints and the (I'm) Stranded filmclip – after his passing). The majority of the clip is filmed in the former restaurant, pool, and outdoor gazebo areas.
The video is directed and edited by Scout Cook-Long and filmed by Kyel 925 of No1Network. KTO add that "Local kids have had a great time busting the place up. A creeper came to see if he could find himself some victims during filming. We liked that."
The band is already planning on hunkering down to write new material, aiming for pre-production in June with industry legend Steve James. June 3rd you can see KTO at Banshees Bar & Artspace in Ipswich with Krave and then a show at Toowoomba's Met Hotel on July 16 with groovers The Glycereens and The Dirty F Holes. More Brisbane shows are to follow in support of their new EP, stay tuned via the band's socials.
Autosomal is out now on all streaming platforms.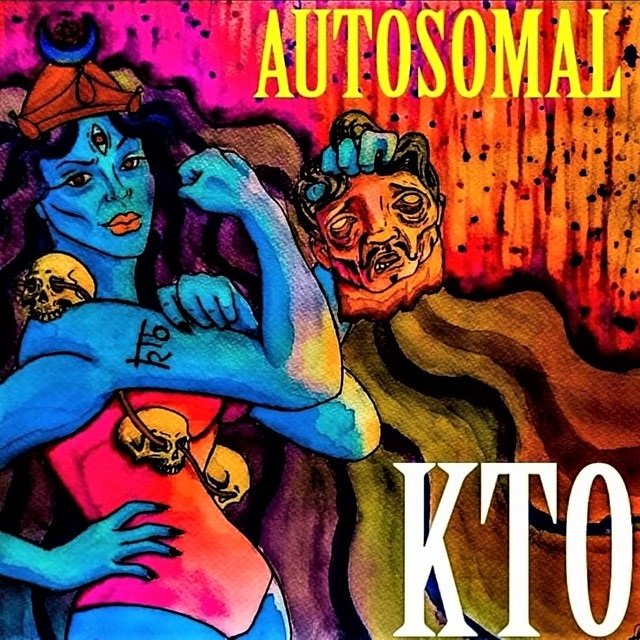 ---
Follow KTO on their social
---
Check out more of the latest from Punktuation