In her upcoming autobiography the original rebel girl promises details on everything from the grassroots Riot Grrrl movement to falling in love with Ad-Rock of the Beastie Boys.
Kathleen Hanna, singer of Bikini Kill and Le Tigre, has announced the release of her memoir Rebel Girl: My Life as a Feminist Punk in spring of 2024. She chronicles her life from her challenging upbringing to her college days in Olympia, Washington, and beyond to her beginning as a touring musician. In the book, she recounts the difficulties she faced in securing gigs and the struggles she encountered as an increasingly prominent figure in the punk movement, coming up against male violence and opposition to her feminist ideals.
As Hanna makes clear, being in a "girl band," especially a punk girl band, in those years was not a simple or safe prospect. Male violence and antagonism threatened at every turn, and surviving as a singer who was a lightening rod for controversy took limitless amounts of determination.
The memoir also mentions the lasting relationships that were created due to her involvement in the music scene. It speaks of her strong connections with Tobi Vail, Kathi Wilcox, and Johanna Fateman; her friendships with Kurt Cobain and Ian MacKaye; and her introduction to Joan Jett as evidence of how the punk world is capable of fostering an atmosphere of kindness and support.
Hanna also opens up about falling in love with Ad-Rock of the Beastie Boys and her debilitating battle with Lyme disease, and she brings us behind the scenes of her musical growth in her bands, Le Tigre and The Julie Ruin. She also writes candidly about the Riot Grrrl movement, documenting with love its grassroots origins but critiquing its later exclusivity.
Purchase Rebel Girl: My Life as a Feminist Punk HERE
Need more Punk In Your Life?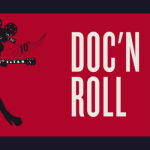 Punk News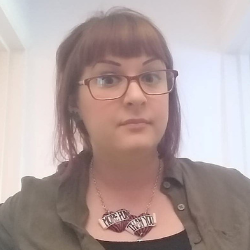 In it's 10th year, the Doc'N Roll Film Festival is celebrating a decade of inspiring, entertaining and vital films about the musicians we love.
Read More »
Punktuation Magazine For All Your Daily Punk News, Features, Interviews, Lifestyle and more!