Australian noise-punk artist releases exciting new '90s influenced track 'Get Wound Away'.
Naarm/Melbourne-based noise-punk artist Kai Cult has returned with a stimulating new single Get Wound Away. The track is produced and mixed by Fletcher Matthews (The Buoys, STUMPS, CLEWS) and mastered by Steve Smart (Vance Joy, Midnight Oil).
Get Wound Away is a two-minute injection of adrenaline and vitality. The track is charged to the brim with coarse guitars and vicious vocals. Constructed remotely across home studios, the song's meticulous production gives life to its techno aesthetic, bringing underground premises to the forefront and encumbering it with fundamental dynamism.
"Get Wound Away is an energetic grunge song that draws inspiration from Hardcore Punk, Surf and Stoner Rock," explains Kai Cult. "I wrote the lyrics about the boredom and drudgery of the 9 – 5 slog. Which at times can make you feel absolutely numb to everything in the world. At times, you just want to feel alive again, to live life on the edge. I wanted the song to be a shock to the system. A heavy, no holds barred punk song that would inject life and energy to listeners."
Alongside the release is the salient accompanying music video. The clip is directed and edited by Martin Wood and filmed across Lumi Studios and Noise Complaint Studios. in Naarm/Melbourne. Featuring an energetic live performance of the track, cut between psychedelic edits and projections, the video is a fitful nod to Kai Cult's 90's influences.
We wanted something that really captured 90's and grunge vibes," says Kai. But also with an artsy and fashion-styled twist. We used a lot of fast cuts, and the blurred shutter shots reflected the energy and intensity of the song, furious and erratic. There was a projection room that was built that had three projectors beaming visuals simultaneously onto it which was cool."  
Kai Cult is the electronic post-punk project of Naarm/Melbourne-based artist Louis Fuji. Having grown up in Southeast Asia, his music is the product of the influential underground scene. It incorporates elements of garage rock, techno, and experimental music to create a unique sound fusion and identity.
Get Wound Away is available worldwide now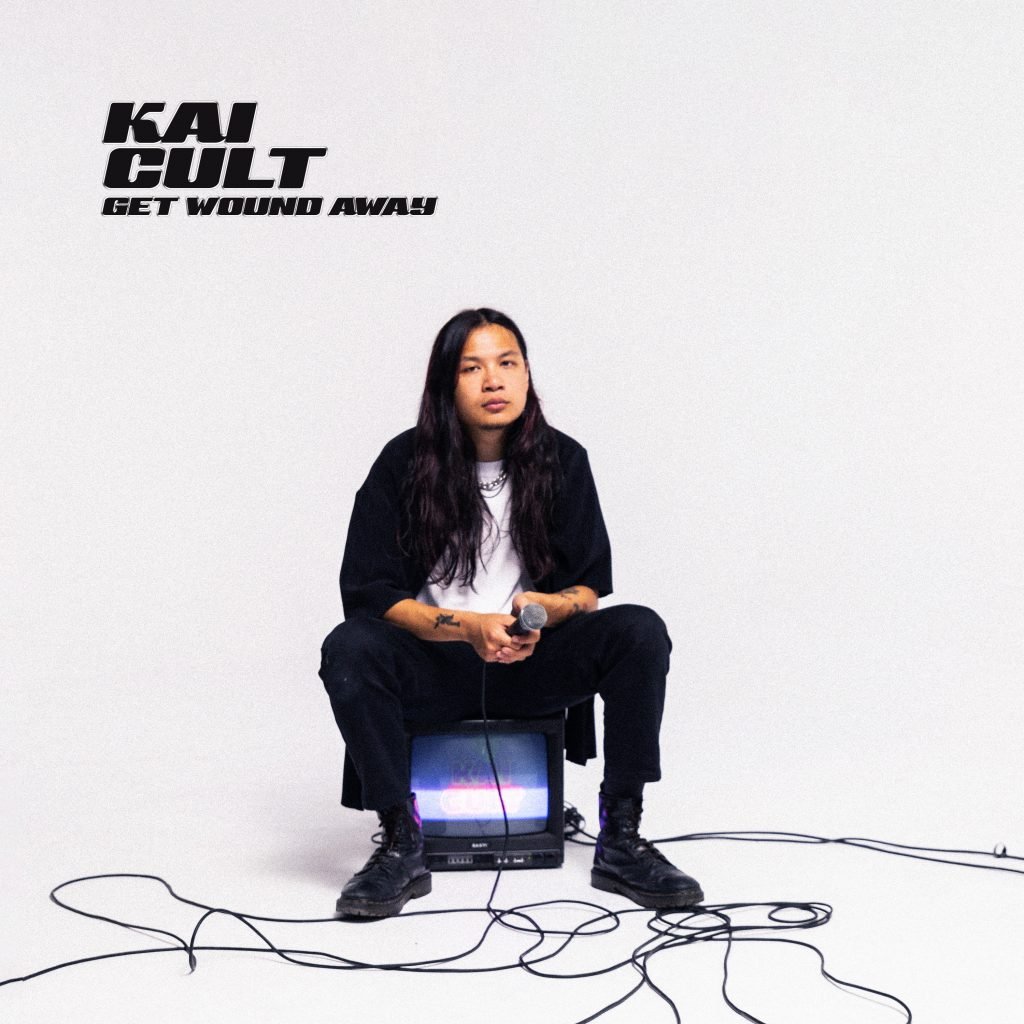 ---
Follow Kai Cult for more…
---
More of the latest in punk
Punktuation Magazine For All Your Daily Punk News, Features, Interviews, Lifestyle and more!