California's Joyce Manor release a new music video for 'NBTSA', from their latest album '40 oz. To Fresno' which is out now - plus UK summer show dates announced!
Indie/pop-punk staples Joyce Manor are back with a brand new music video for their song "NBTSA" from critically acclaimed sixth studio album '40 oz. To Fresno'. With cheeky lyrics and high energy clocking in at just over a minute long, Never Be The Same Again harks back to their early days, with a matching low-res video featuring the guys having fun on tour!
Still riding the post-show high of their monumental Long Beach Arena set, the video's footage  depicts heartfelt moments and goofy antics from the band as they explore the venue and celebrate the occasion with friends and family.
Since forming in 2008 in a Disneyland parking lot, the Southern California pop-punk trio has been capturing listeners' attention through catchy-yet-thought provoking lyrics and frenetic shows. Although they have an established sound that reflects the innate energetic and gritty nature of the band that fans have come to expect, they push the limits by experimenting throughout the recording process.
Their 6th studio album, '40 oz. To Fresno' (released June 2022), was produced by Rob Schnapf (Elliott Smith, Tokyo Police Club, and Joyce Manor's 'Cody',) and mixed by Tony Hoffer (Beck, Phoenix) with Tony Thaxton of Motion City Soundtrack on drums. A sense of liberation lies at the core of this project. It's strangely fitting that the title was taken from an auto-corrected text message about Sublime, but those types of happy accidents are all over '40 oz. To Fresno' – and worth the subsequent sonic hangover.
Joyce Manor will play three UK shows this July, following a US tour in March. Please see below for tour details. Tickets are on sale HERE:
Joyce Manor is: Barry Johnson (vocals/guitar), Chase Knobbe (guitar), and Matt Ebert (bass)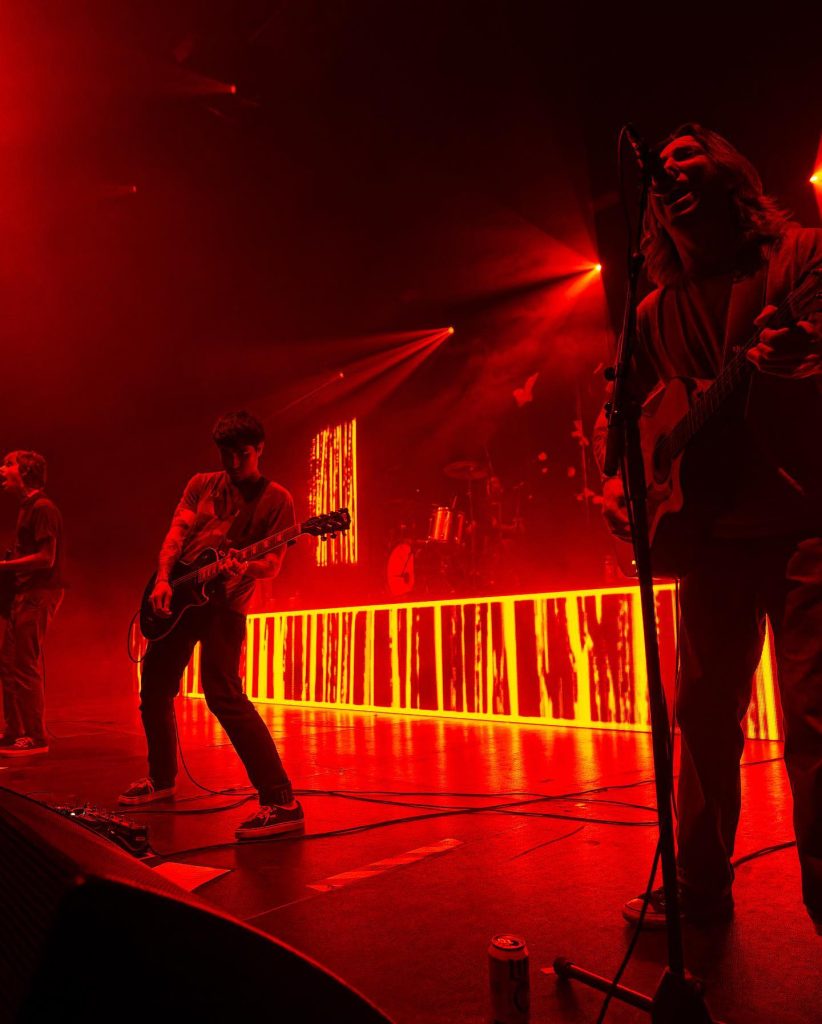 Main Photo Credit: JOYCE MANOR
US:
Mar. 1, 2023 – Chelsea's Live,
Baton Rouge, LA (
with
PUP, Pool Kids)
Mar. 2, 2023 – Warehouse Live, 
Houston, TX (
with
PUP, Pool Kids)
Mar. 3, 2023 – Stubb's Waller Creek Amphitheater, Austin, TX (
with
PUP, Pool Kids)
Mar. 4, 2023 – Amplified Live, Dallas, TX (
with
PUP, Pool Kids)
Mar. 5, 2023 – Cain's Ballroom, 
Tulsa, OK (
with
PUP, Pool Kids)
Mar. 8, 2023 – The Depot, Salt Lake City, UT (
with
PUP, Pool Kids)
Mar. 11 and 12, 2023 – The Regency Ballroom, San Francisco, CA (
with
PUP, Pool Kids)
Mar. 13, 2023 – Catalyst, Santa Cruz, CA (
with
PUP, Pool Kids)
Mar. 15 and 16, 2023 – The Showbox,
Seattle, WA (
with
PUP, Pool Kids)
Mar. 17 and 18, 2023 – Wonder Ballroom, Portland, OR (
with
PUP, Pool Kids)
Mar. 19, 2023 – Treefort Music Fest, Boise, ID (
with
PUP, Pool Kids)
UK:
Jul. 6 ,2023 – Brudenell Social Club, Leeds, UK
Jul. 7 2023 – 2000 Trees Festival, Cheltenham, UK
Jul. 8 2023 – The Garage, London UK
Follow Joyce Manor on Their Socials
Need more Punk In Your Life?
Punk News
"We were a punk band with Beatles melodies. We had no effects, barely any equipment, just loads of attitude, 12 cans of Red Stripe and
Read More »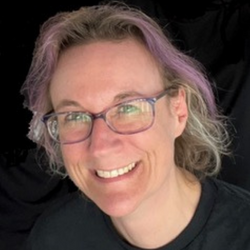 'Usually found jumping around down the front at gigs, I also relish taking photos and videos, singing, speaking with fellow music fans, and asking musicians the questions nobody else does  Writing about my favourite bands and connecting with people who love music too keeps me more-or-less sane  I've worked for over 25 years at a video production company, mainly filming live music events, therefore I have an additional backstage perspective!'