New Collection Of Rarities From Rock Legend Johnny Thunders features In Forthcoming CD Box Set!
The moment when the New York Dolls hit the Big Apple's teeming music scene in 1971/72 has been immortalised by filmmakers and music historians and in the hearts and minds of every garage/punk rock music fan. For a good reason, too, the moment crystallizsed a monumental shift in American music and proclaimed the rise of a young, charismatic guitarist/performer/songwriter whose impact would extend throughout the next two decades.
His name was Johnny Thunders, and a brand new CD box set, entitled <em>'From The Beginning To The End'</em>, chronicles his career, first his early rise to power with the pre-Dolls project Actress through a late '70s solo gig at <em>Max's Kansas City</em> to his final recordings made just before his untimely death in 1991.
The real gem of the box set is the final disc, which features several ultra-rare demo recordings that legions of Thunders' collectors have prized for years. In his last days, as the years of hard and wild living had started to catch up, a cash-strapped Thunders made a deal with his then manager Jeff Grabow to whom Thunders was indebted. In exchange for money owed, Thunders gave Grabow a set of tapes that would constitute the final recorded output of one of rock music's generational talents. Now, these recordings have been collected on Finally Alone: The Sticks & Stones Tapes, a title that nods towards Thunders' first solo album, So Alone, and made available in the box set and released on digital platforms today!
The entire From The Beginning To The End 3CD set comes in a clamshell box with each disc housed in its own full-color sleeve and packaged with a gorgeous full-color 28-page booklet featuring loads of photos and liner notes from music journalist Dave Thompson. All in all, this is a compilation that deserves a place in the collection of any self-respecting music fan. From The Beginning To The End will be available everywhere April 7 but you can order your copy today!
DISC 1: Actress – Birth Of The Dolls '71
10. We Have Been Through This Before
1. Intro: Ask Me No Questions / The Wizard
3. (I'm Not) Your Stepping Stone
5. The 10 Commandments Of Love
6. These Boots Are Made For Walking
10. (I'm Your) Hoochie Coochie Man
DISC 3: Finally Alone: The Sticks & Stones Tapes
11. Another Girl Another Planet
12. You Can't Put Your Arms Around A Memory
13. You Can't Put Your Arms Around A Memory (The Courettes Mix)
17. Automatics feat. Johnny Thunders – Wild One
Follow Johnny Thunders on His Socials
Need more Punk In Your Life?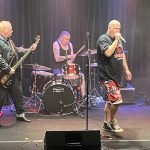 New Releases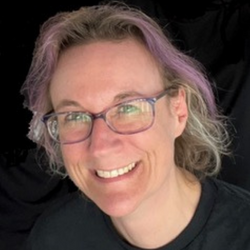 Red Anger 's second album 'Revolution Numb' is as a natural progression from their first. A call for freedom and change, with powerful delivery of
Read More »
Punktuation Magazine For All Your Daily Punk News, Features, Interviews, Lifestyle and more!