John Lydon, former frontman of the Sex Pistols, criticizes Meghan Markle's celebrity lifestyle and advises her to leave.
In the aftermath of the announcement that Meghan Markle would not be joining her partner at the coronation of King Charles III, Johnny Lydon let rip.
Lydon, ex-member of the Sex Pistols, gave Meghan Markle what for in an interview with the UK's Telegraph newspaper and told her and her neighbours to stop their celebrity lifestyle if they want to remain anonymous and fuck off! 
Lydon, who recently lost his wife, Nora Forster, to Alzheimer's Disease sent a strong warning to the Duke and Duchess, telling them to "cease their words and leave".
In March 2020, shortly after resigning from the Royal Family, Harry and Meghan relocated to Montecito, California, which is situated near the home of Lydon.
John Lydon, continued his criticism of the duo, claiming they would be more appreciated if they disappeared. He labelled them as "spiteful".
Lydon exclaimed that if you wish to not be part of [the Royal Family], then you should "fuck off" and "shut up!"
The ex-Pistol also harshly criticised Harry's recent autobiography titled Spare, calling it "highly malicious towards his family and friends". 
Instead of attending the King's corination, Megan has chosen to remain in the States to care for their children, Prince Archie and Princess Lilibet.
A statement by Archewell declared that Harry will be present at the coronation service at Westminster Abbey on the 6th of May while the Duchess of Sussex will stay in California with their children, Prince Archie and Princess Lilibet. 
Need more Punk In Your Life?
New Releases
Problem Patterns drop empowering single 'Letter of Resignation' via new label home Alcopop! Records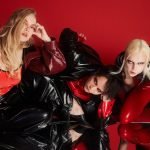 New Releases
Band Unveils Title Track as Final Single Ahead of Album Release, Accompanied by Self-Made Music Video
Punk News
Frenzal Rhomb Takes Over Iconic Aussie TV Music Show 'Rage' For What Promises To Be a Punk-Rock Extravaganza!
<div class='heateor_sss_sharing_title' style="font-weight:bold"
Read More »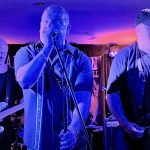 Punk Features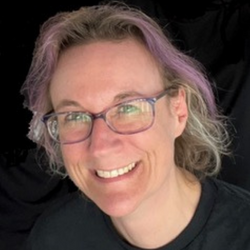 New punks on the London block Denizens played their 2nd ever gig in West London on Saturday, showcasing their debut EP 'Mind Control'. Punktuation's Ruth
Read More »
New Releases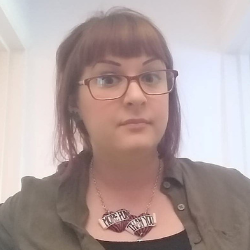 UK ska punk stalwarts Random Hand are back with the announcement of a new album later this year and a new single- 'Lifejackets'- out now!
<div
Read More »
Punk Festivals
As Punktuation continues its coverage of some great punk festivals, we were there for Punk On the Peninsula, in the beautiful Scottish countryside!
<div
Read More »
Punktuation Magazine For All Your Daily Punk News, Features, Interviews, Lifestyle and more!