The punk quartet from Kyoto, Japan, have released the first single and video from their forthcoming LP 'Super Champon', out May 6.
"CHAMPON is a Japanese noun meaning a mixture or jumble of things of different types," the band reveals. Our new album is a mixture of songs from love to food, life and JASRAC. Our music is genreless and has various elements. We hope that it will be our masterpiece of chaos music!"
To celebrate the announcement, of the album, they have shared a new video for the album's first track "I Am Not Maternal," created and animated by the band's guitarist Yoyoyoshie. 
Otoboke Beaver's name is taken from a local 'Love Hotel' and they describe themselves as: "Japanese girls 'knock out or pound cake' band". 
Formed at Kyoto University's music club, the band consists of Accorinrin (Lead Vocal & Guitar), Yoyoyoshie (Guitar & Vocals), Hirochan (Bass & Vocals) and Kahokiss (Drums & Vocals).
Acco's off-kilter self-taught compositional and confrontational performance skills, together with the band's incredible musicianship make for a thrilling and unmissable live act.
Damnably Records released the compilation 'Okoshiyasu!! Otoboke Beaver' in March 2016, which was championed by Gideon Coe and Tom Ravenscroft on BBC 6 Music & John Kennedy on XFM in the UK. 2017 was a breakthrough year for the band, when they had acclaimed debuts at SXSW and FujiRock Festival, a sold-out show in London's legendary 100 Club, and their 'Love Is Short' 7" charted in the UK for 4 weeks. 
In 2018 the band's 'ATTYUUMA' tour saw them travel over 24,000 miles in a week, on a brief UK tour that was bookmarked by slots at Coachella Music Festival. Recent converts include Dave Grohl, Tadanobu Asano, Tom Moreno, Krist Novoselic, Aidan Moffat and The Cribs, the latter describing them as "Punk as fuck!"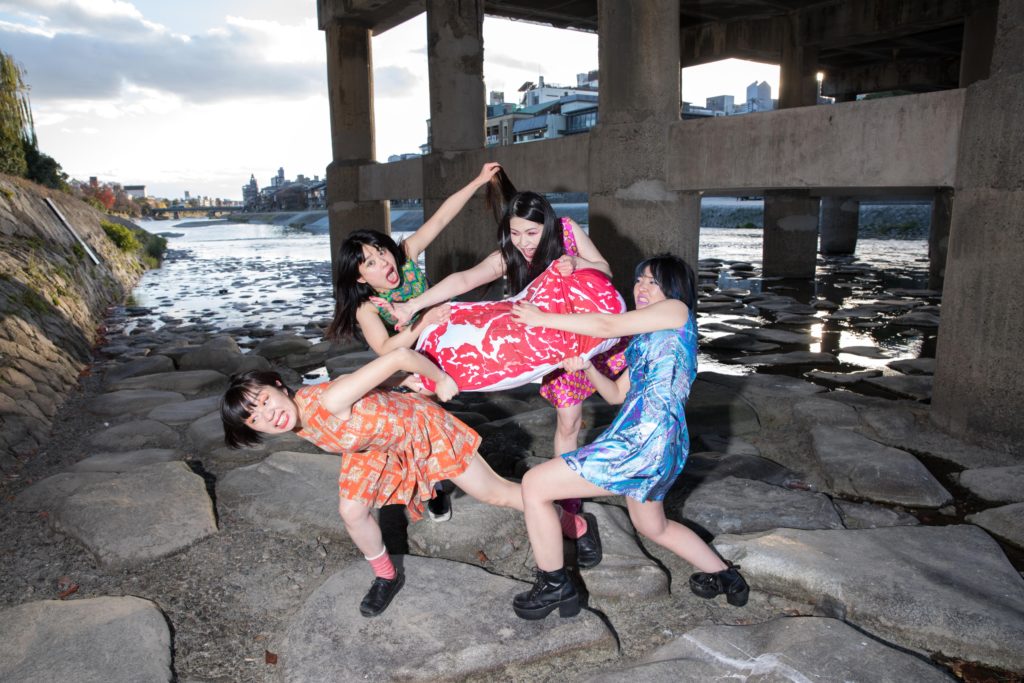 They made their European debut at Lowlands Festival in The Netherlands, appeared as part of the line up at Koyabu Sonic Festival in Japan, and composed the opening theme song for Japanese comedy series "Susumu Inomata & 8 Mojo".  
In 2020, the band quit their day jobs in order to tour the world and were announced for a slew of festival worldwide, including SXSW, Villette Sonique, Primavera Sound, Beaches Brew Festival, Eurockeenes, Green Man Festival and many more.
But since the pandemic hit, live music has been put on hold, and you know the rest of the story. However, Otoboke Beaver will return, and are looking forward to the days they can perform live for audiences worldwide. 
2022 looks set to be another huge year for the band the release of their new album, a European tour kicking of on May 5 at Nijmegen in the Netherlands and then taking in Belgium, The UK, France and Ireland. The girls then head off on their north American tour starting on September 30th in Toronto and ending on October 21 in San Diego.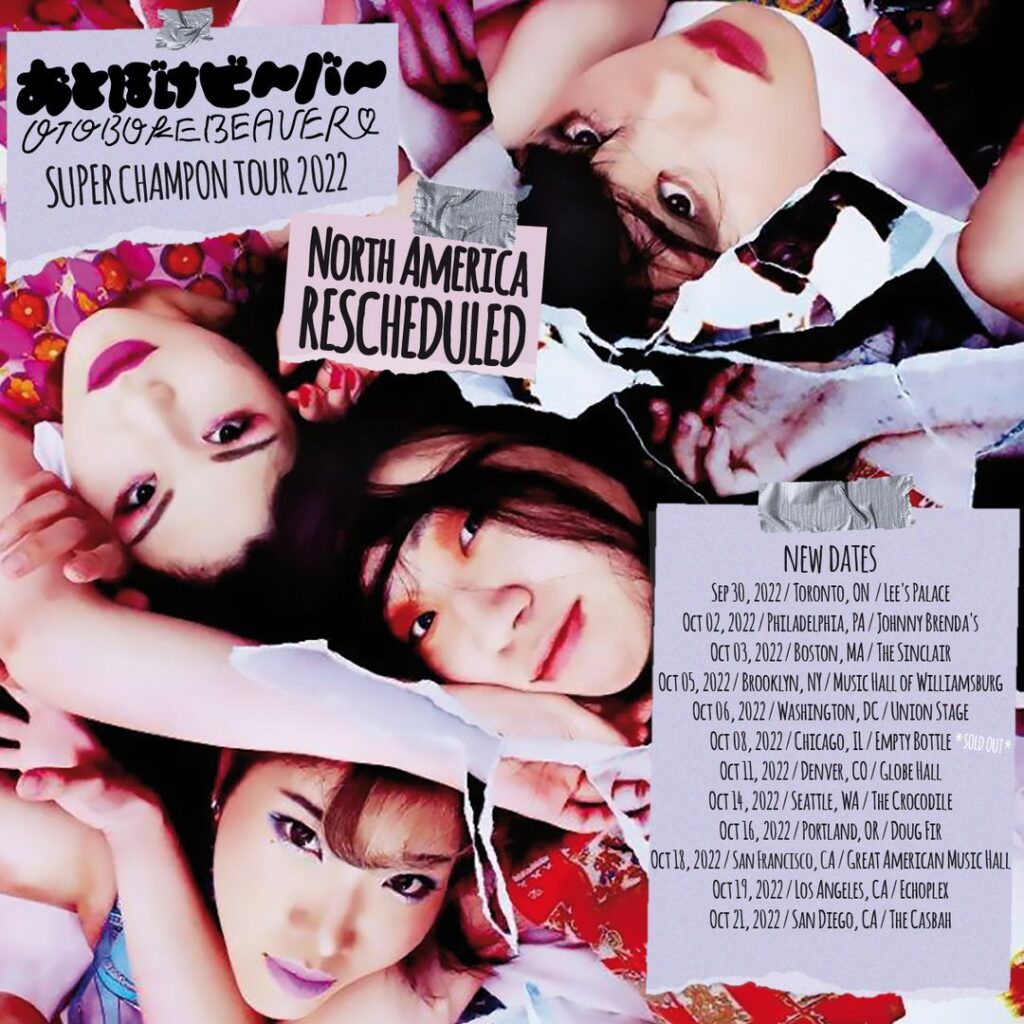 Main Photo by Mayumi Hirata
---
Follow Otoboke Beaver
---
Need more punk in your life?
Punktuation Magazine For All Your Daily Punk News, Features, Interviews, Lifestyle and more!