How a ten-year-old boy's punk, lockdown project became a huge international success.
Hailing from Bristol in the U.K. ten-year-old Arlo Lipiatt says he likes drawing, watching Marvel and Star Wars movies and going to gigs and festivals. But much to Arlo's disappointment, as the Covid lockdown tightened, gigs across the country started being cancelled and postponed. However, rather than getting frustrated, young Arlo decided to find another outlet for his passion of music.
With a little help from his mother, Hannah Lipiatt, Arlo decided to launch a magazine as 'a bit of fun'.
"Mum asked me what I wanted to write about and I said, about music." Arlo said in a recent interview with BBC News.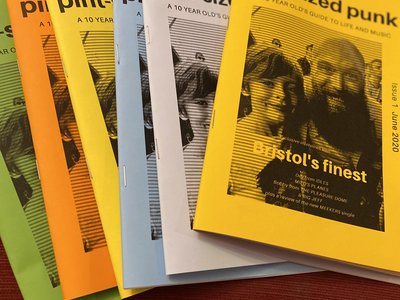 Punk, Arlo says, is his preferred music: "I really like punk music, 'cause I like how the drums and guitars and vocals all go together like a big punk sandwich."
Arlo's mum said it was initially a small project that she thought would be for a few weeks during a period of home-schooling, but the magazine – that Arlo named Pint-Sized Punk Zine – really took off and Arlo is now interviewing and reviewing the bands he wishes he was watching live.
With orders being placed in Australia and America, bands themselves are now contacting Arlo to be featured within his magazine's pages.
The two issues already published contain interviews with bands such as, Idles (the cover band for the first issue) Dream Wife, Manic Street Preachers, Fontaines DC and Super Furry Animals and Arlo has also become a bit of a punk star himself having been interviewed for radio and TV show across the U.K.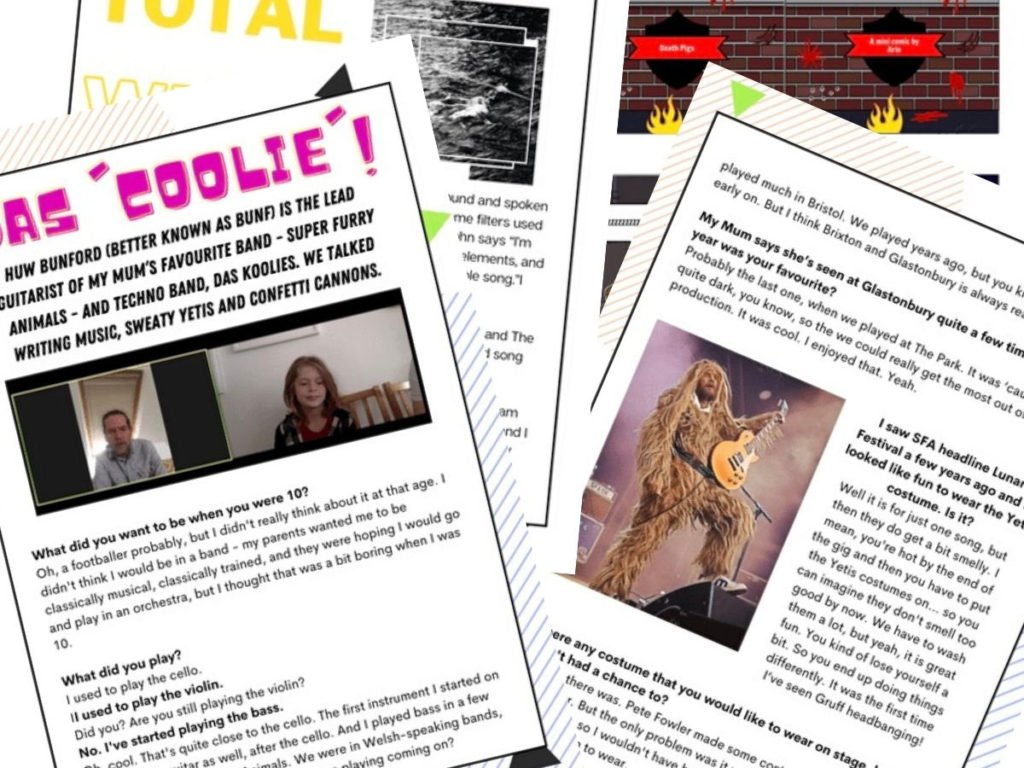 Copies of the zine are now in stock at Rough Trade Bristol (Issue 1 just sold out, Issue 2 being stocked) as well as Longwell Records, GastroVinyl & Friendly Records or can be purchased on Arlo's Bandcamp page.
While Issue 1 has sold out, Arlo's mum says it is being re-printed for a very limited run due to the huge demand.
You can grab your copy of the Pint-sized Punk Zine as well as a cool t-shirt, by clicking here.
All images © https://www.facebook.com/pintsizedpunkzine/
---
I'm a multi-instrumentalist musician, songwriter, and music journalist. When I'm not gigging with my band Rude Rum or writing, I teach guitar. I graduated from the Music Industry College, Brisbane (where I was in a punk band) in 2016 and plan to spend my life helping the world find a new groove. When asked at kindergarten what I wanted to be when I grew up I simply said 'a rock star'… nothing's changed!